10 Unexpected Side Effects Of Camphor
Best known for its health benefits, this ingredient may have some adverse reactions, too.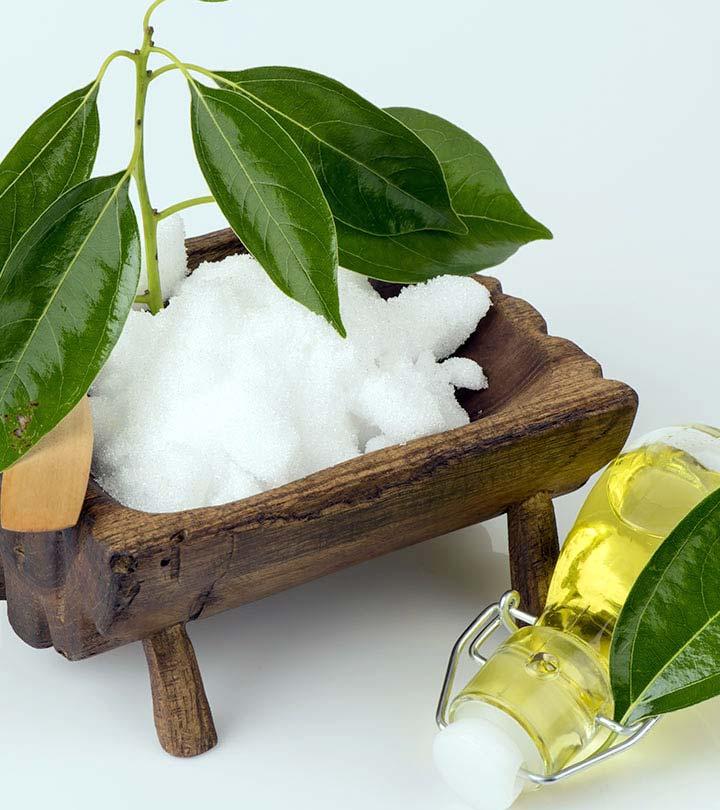 Camphor is known for its many health benefits and finds multiple uses in our households. However, are you aware of the side effects of camphor as well? Whether it is curing dry cough and congestion, or as a remedy for skin irritation and flaking, camphor and camphor oil are used in several beneficial ways through all seasons. But, there are certain things you need to keep in mind while using camphor. Also, they should be used in particular amounts to avoid any harmful complications. To help you be aware of the same, we have listed down the possible side effects of camphor for you!


Know The Flip Side: Camphor
Short-Term Effects
May cause lip dryness, rashes, headache, nausea, or dizziness.
Long-Term Effects
May cause eczema, respiratory issues, or neurological and physical damage to the fetus.
Drug Interactions
May interact with medications that may harm the liver.
When To See A Doctor
If you experience excessive vomiting, dizziness, respiratory issues, or seizures.
Side Effects Of Camphor
1. Lip Dryness
Camphor may cause the lips to over dry. It is otherwise used to treat various skin inflammations, but it can lead to acute lip dryness as well. The lip skin starts peeling and flaking. It needs medical guidance to treat lip dryness caused as an allergic reaction to camphor (1).
2. Rashes
Camphor leads to skin redness and rashes when overused. Red rashes develop all over the skin. Those rashes can be painful and itchy at times. It can be exceptionally tough to deal with the itching and pain caused due to such rashes at home (1).
3. Eczema
Eczema is another skin condition that can be a result of camphor side effects (2). Eczema is marked by excessive skin drying, swelling of the eye region and other soft facial tissues, pain, irritation, and flaking (1), (3). This is a severe skin condition that cannot be treated at home. It needs immediate medical attention for instantaneous and long-term relief. The one thing that you need to know is that camphor is not edible. It is strictly meant for external application. Thus, it is highly dangerous to apply camphor on broken and peeled skin. It is extremely toxic if ingested by any direct or indirect means.
4. Toxicity
Camphor is highly toxic for humans. Its small amounts too can lead to death in children and toxicity in adults (4). Camphor hepatotoxicity is a serious side-effect of camphor ingestion. It leads to liver damage and sudden death (5), (6).


Quick Tip
Also, steer clear of yellow and brown camphor oil even in topical applications. Their high safrole content makes them
carcinogenic
i
X
Any substance or radiation that occurs naturally in the environment which promotes carcinogenesis—the formation of cancer.
and toxic.
5. Seizures
Camphor can cause acute chemical imbalance in the brain. This leads to seizures (4). This is a very serious side effect of camphor ingestion (1), (4), (5). This is the reason that you should be careful of using camphor in any form if you have epilepsyi  XSeizures or periods of abnormal behavior caused due to disturbed or abnormal nerve cell activity in the brain on facing triggers. .
6. Respiratory Problems
Camphor can also cause respiratory upset. This is an acute medical condition for children and infants suffering from respiratory disorders. Avoid the use of camphor completely on children who suffer from bronchitis or asthma. Camphor is highly dangerous for such children, as it causes chest congestion and sudden respiratory arrest (5).
7. Pregnant And Lactating Mothers
Camphor is highly dangerous for lactating mothers and pregnant ladies. It gets absorbed by the placentai  XA temporary organ composed of blood vessels that connects the fetus to the uterus during pregnancy and helps in the nourishment and protection of the fetus. and can cause neurological and physical damage to the fetus (7). It can easily get absorbed through skin cracks and reach for milk in lactating mothers. It leads to camphor hepatotoxicity in children and infants as already mentioned (5).

Trivia
During the Black Death era (Western Eurasian and North African bubonic plague pandemic from 1346 – 1353), camphor was a popular fumigant.
8. Parkinson's Disease
Camphor is believed to be dangerous for people suffering from Parkinson'si  XA progressive disorder affecting the central nervous system causing uncontrollable movements like tremors due to low dopamine levels. disease. It may interfere with the medicine used in Parkinson's and increase the toxicity level. It may turn out to be very poisonous in such cases. Though there are not enough studies to prove this claim, it is best to be careful as camphor toxicity may cause seizures, confusion, coma, tremors, headache, and neurological issues (8). Rare cases of camphor poisoning can cause convulsions, ataxia, severe nausea, and vomiting (4). Some people with a sensitive sense of smell might feel dizziness and nausea after inhaling fumes.
9. Scalp Issues
The application of camphor in the form of camphor oil is considered an amazing therapeutic therapy. However, it holds a prevalent danger too. Applying camphor on itchy, broken, and peeling scalp/skin is extremely risky. It can easily get absorbed through cracks on the scalp. This is one of the most dangerous camphor oil side effects that leads to further itching of scalp and skin, and camphor poisoning (9).
10. Chest Problems
Camphor can lead to discomfort or burning in the chest (10). It induces a feeling of tightness and fullness in and around the chest region. It may also lead to swelling of the affected area.
Camphor has conventionally been called a healing herb. But people have stayed ignorant of the severe side effects of camphor. It has as many side-effects as its uses. You may consider using camphor in small amounts, but its larger doses are fatal.
Do you still feel camphor is a safe herb for human use? Still have a few questions about the Camphor side effects? Share with us in the comments section!
Infographic: 6 Side Effects Of Using Camphor
Camphor is widely used in skin care formulations, such as oils, creams, and lotions. Its antibacterial and antifungal properties help promote skin healing and treat infections. It is also used to reduce pain and swelling due to arthritis and can help relieve cough and congestion. But despite all its advantages, it has certain side effects. Applying undiluted camphor can irritate the skin and is not suitable for pregnant or lactating mothers as it can cause birth defects. If you want to learn more about the side effects of using camphor, check out the infographic below.



The side effects of camphor are important to be noted. It can cause lip dryness, rashes, eczema and could be toxic to sensitive individuals. It also aggravates respiratory problems and may negatively impact the health of pregnant and lactating women. People with Parkinson's disease should avoid using camphor as it may interfere with the associated medications. Caution is advised while using camphor.
Frequently Asked Questions
Is burning camphor good for health?
Yes. Its healing properties and menthol-like smell helps alleviate stress and are good for health.
How much camphor is toxic to humans?
Camphor is a fatal toxic compound. Dosage of around 3-5 mL of 20% camphor oil or > 30 mg/Kg is toxic for humans (4).
Does camphor purify the air?
Yes. Camphor can kill germs and is an excellent way to purify the air.
Is smelling camphor addictive?
Yes. Smelling camphor is addictive and may lead to withdrawal symptoms (11).
Key Takeaways
Excess camphor use can lead to skin issues like rashes and eczema.
Camphor may help in inflammation, but it can also dry out the lips.
Camphor can get absorbed in the placenta; hence, pregnant women should actively avoid it.
If you have bronchitis or asthma, do not take camphor, as it can cause respiratory distress and complications.
Concerned about camphor toxicity in children? Watch this informative video to learn about the dangers, symptoms, and prevention of camphor poisoning. Keep your little ones safe and informed!
Sources
Articles on StyleCraze are backed by verified information from peer-reviewed and academic research papers, reputed organizations, research institutions, and medical associations to ensure accuracy and relevance. Read our editorial policy to learn more.
The following two tabs change content below.