10 Unexpected Side Effects Of Coriander Seeds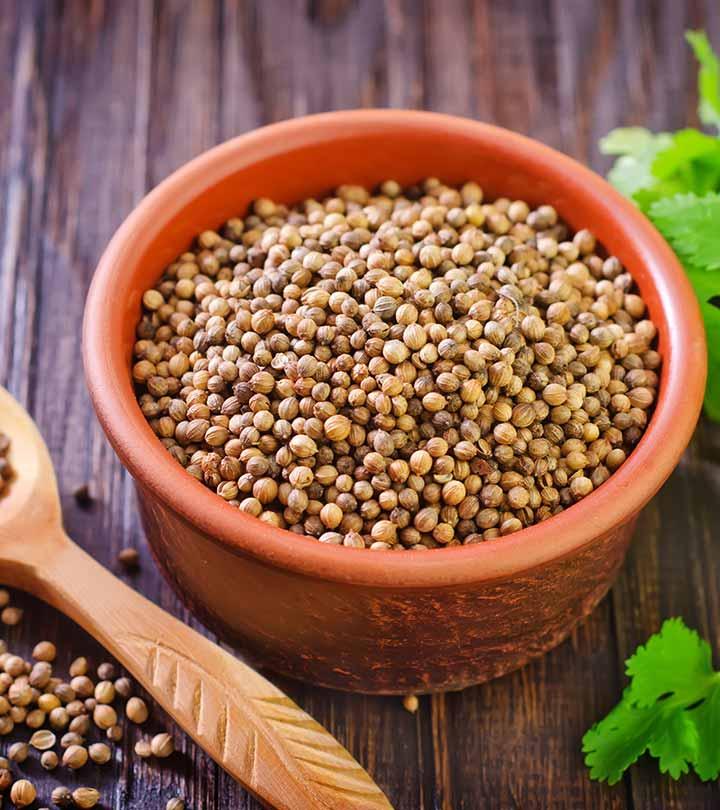 They are also added to soups and broths. But the humble coriander seed is much more than a flavoring agent! It is also known to posses a number of health benefits. But what most people don't know is that coriander seeds can also cause some side effects! Yes, read on to know side effects of coriander seeds here.
Side Effects Of Coriander Seeds
Undoubtedly, coriander seeds can benefit your health in several ways. But they are also associated with some side effects, Check out coriander seeds side effects which are given below:
1. Liver Problems
Excessive and prolonged use of coriander seeds can cause liver problems. Oil components present in coriander seeds is usually helpful in treating liver problems, but its excessive use can give rise to bile over secretion and causes abnormal conditions.
2. Allergic Reactions
Some people might get allergic reactions like rashes, breathing difficulty, itching, swelling on face/throat, dizziness etc. from the usage of coriander seeds. If you are prone to these problems, it is advisable to consult your healthcare provider before using these flavoring agents.
3. Pregnancy And Breastfeeding
Here comes one of the serious side effects of coriander seeds that women should beware of! Pregnant and breastfeeding women should use coriander seeds in limited amounts because of its effect on gland secretion, which can cause damage to the mother and fetus as well as reproductive glands.
4. Breathing Problem
Prolonged and excessive use of coriander seeds can lead to breathing problems accompanied by chest pain, throat dryness, and throat tightening. If you face any such problems, quick medical attention is required.
[ Read: Side Effects Of Fenugreek Seeds ]
5. Sun Sensitivity
Sometimes, use of coriander seeds may cause sun sensitivity, increasing the risk of sunburns and skin cancer. If you suffer from sun allergy or sensitivity, it is advisable to use it minimally and that too after talking with your doctor.
6. Skin Problems
Some people might experience skin problems like inflammation, itching, irritation, dermatitis and skin darkening after using coriander seeds. Medical advice is recommended in such a case and the use should be discontinued if any of these symptoms are observed.
7. Gastrointestinal Issues
Prolonged or excess use of coriander seeds may cause gastrointestinal problems, such as diarrhea, stomach ache, loss of appetite, and dehydration.
8. Lapse Of Menstruation
Generally, coriander seeds are used to treat menstrual disorders, but some women might experience lapses of menstruation as a result of their usage. If you are facing any such issue, you need to check your dosage.
[ Read: Side Effects Of Cilantro ]
9. Hypoglycemia Or Low Blood Sugar
Coriander seeds have been used in the treatment of diabetes as they have the ability to lower blood sugar level. If you are undergoing treatment for diabetes, you should monitor your blood sugar level before using coriander as its supplementation may reduce your blood sugar level drastically.
10. Other Side Effects
Several other coriander seeds side effects that you may encounter due to its consumption are toothaches, joint pain, worms, nausea, hernia. Although these problems are not very common, but one should be careful and consult a doctor in any case.
When you consume coriander seeds, you get something good, with a little bit of bad. But as long as you don't overdo it, consuming coriander seed is absolutely safe. So, add the flavor of coriander to your food and to your life!
Are you aware of the benefits and side effects of coriander seeds? Share with us in the comments section below.
Recommended Articles:
The following two tabs change content below.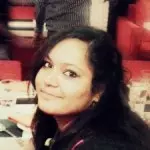 The one with a constant energy that can leave you awed, Tanya can jump around and talk for the whole day. If not found writing away the desired articles, she can easily be spotted glued to the youtube, eyes wide, spazzing over the perfection of her favorite singer. Functioning without music (Bollywood, Hollywood, Spanish, German, Korean, Chinese, Japanese, Thai and what not- Because music is music), and a big cup of tea is an impossibility for her. Ever heard of a totally weird soul that could go frenzy over the smell of a book, especially if it's a Dan Brown or Lee Child? Yep! That would be her.