5 Unexpected Side Effects Of Frozen Food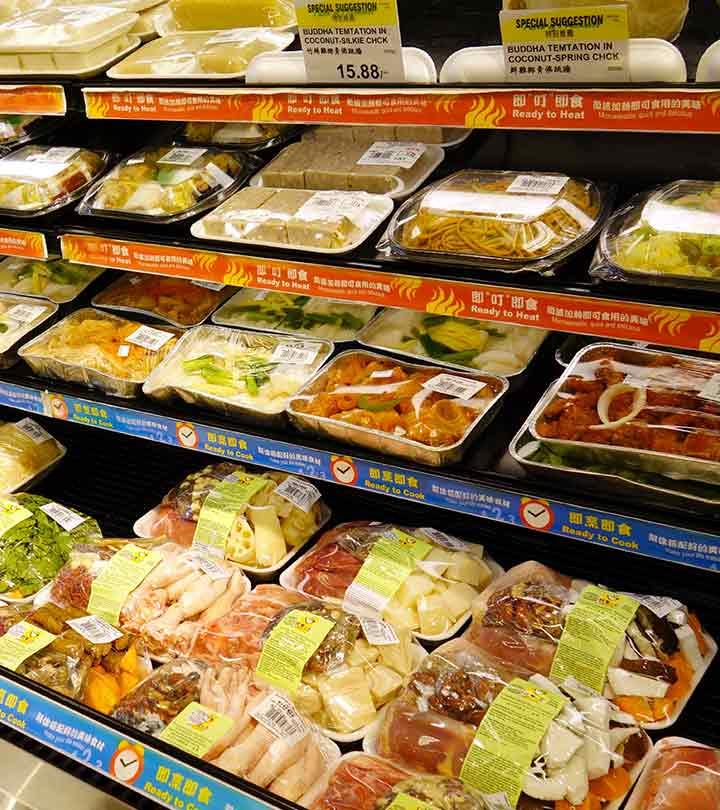 Did you know that your favorite frozen French fries can have many unhealthy effects on the body? Eating frozen foods can lead to heart disease, diabetes and even destroy and damage the cells of the body. So, what are these potential health dangers and ill effects of consuming frozen foods?
Side Effects Of Frozen Food
1. Diabetes
Starch is used to keep the frozen foods fresh. This starch also adds taste and texture to the food. However, starch is basically a polymer (a glucose chain) of glucose.
Your body converts this glucose to sugar before it is digested. While not eating any glucose is quite risky and can lead to complications, a diet that contains excess of glucose is also bad for your body. The excess sugar can increase your risk of contracting diabetes while also causing damage to your body tissues (1). If you have a predisposition to diabetes or it runs in the family, you might want to avoid the temptation of having frozen food.
[ Read: Is It Safe To Freeze Food In Plastic Containers ]
2. Heart Disease
This is another health risk associated with frozen processed food. Frozen food is rich in Trans fats, which increase your risk of contracting heart disease and also contributes to clogged arteries. Trans fats raise LDL (bad) cholesterol levels and also lower HDL (good) cholesterol levels, which is responsible for elevating the risk of heart disease (2).
Salt is usually used quite widely as a preservative. Sometimes, frozen meals contain more salt than usually added, which can increase your cholesterol levels, while also increasing your blood pressure. All these factors make frozen food dangerous for your body.
3. Elevate Blood Pressure
Frozen foods contain different kinds of preservatives that have many varied effects on your body. Frozen food, which is high in sugar or salt, can affect blood pressure negatively and cause blood pressure spikes that can lead to more serious conditions like hypertension. Many studies indicate that salt plays an important part in determining blood pressure levels. Other studies conclude that a reduction in salt consumption has been linked to lower blood pressure ratings (3).
4. Cancer
This is another potential danger of consuming frozen food. Studies conclude that eating frozen foods, meat, in particular, can lead to pancreatic cancer. A study conducted determined that frozen hot dogs and sausages increase the risk of contracting cancer by more than 65%.
Preservatives like corn syrup, which is made up of glucose, have been noted as carcinogenic substances. Acrylamide, another substance found on cooked frozen food, also exhibits carcinogenic tendencies (4).
[ Read: Harmful Food Preservatives And Their Side Effects ]
5. Other Risks
We know that frozen food is lined up with potentially dangerous and noxious chemicals that help the food last longer. The shocking aspect is that the FDA or the Food and Drug Administration has not tested most of the additives and manufacturers don't have to take any permissions to use them.
One of the most popular additives, Monosodium Glutamate or MSG, causes tingling in limbs, nausea, headache, chest pain, palpitations, fatigue, and giddiness. Too much of this additive can also lead to serious breathing difficulties (5).
These are some of the major side effects of frozen food consumption. So, stop buying those delicious yet potentially dangerous frozen pizzas and other frozen foods. It might seem like a more convenient option to cooking food from scratch, and all the glamorous packaging might seem lucrative, but your laziness can lead to different kinds of medical conditions like the ones above. Remember to cook your own food in most instances and balance your diet well.
Tell us how this post has helped you. Leave a comment below.
Recommended Articles:
The following two tabs change content below.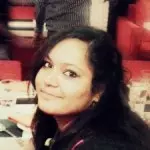 The one with a constant energy that can leave you awed, Tanya can jump around and talk for the whole day. If not found writing away the desired articles, she can easily be spotted glued to the youtube, eyes wide, spazzing over the perfection of her favorite singer. Functioning without music (Bollywood, Hollywood, Spanish, German, Korean, Chinese, Japanese, Thai and what not- Because music is music), and a big cup of tea is an impossibility for her. Ever heard of a totally weird soul that could go frenzy over the smell of a book, especially if it's a Dan Brown or Lee Child? Yep! That would be her.