9 Unique Plaited Hairstyles To Inspire You
Pleated hairstyles are very sweet and sexy looking. They give a nice girly touch to your regular hairdos. Now is the time to go the plaited way and trust me they are not that difficult.
1. Messy Braid and Hair Plait:
This is a messy hairstyle with a messy braid and some cute hair plaits on the sides. Take sections of your hair from the inside or from the side and make them into small braids. Use fixing spray to make them firm. If you are using a fixing spray, then you will not need to tie rubber bands to small sectioned braids.
2. Ribbon Plaited Milk Maid Hairstyle:
This is another lovely looking plaited hairstyle that you can achieve with a white ribbon and your normal hair. Stick a white ribbon at the start of the hair which you will make into a plaited braid. Now make the braid with nice sectioned plaits of hair. Wrap it around your head to make it into a milk maid braid. That's it!
3. Messy Plaited Hairstyle:
You will need to have long hair for this hairstyle. Take neat sections of your hair and make them into a plaited braid. At the end of the plaits, apply some fixing spray to hold it there. It may come out after a few hours but will surely stay there for a long time without a rubber band.
4. Side Plaited Pony Tail:
This is a nice look for a party or a day out in summer. You need to take sections of your hair from the sides and make them into a nice plaited braid which will end into a pony tail. Do it on one side which will enhance the whole look rather than doing the same stuff on both the sides.
[ Read: Indian Christian Wedding Hairstyles ]
5. Plaited Fishtail Braid:
A sleek neatly plaited sectioned fish tail braid looks awesome. Leave the rest of the hair flowing and sleek. It will be a sweet hairstyle even for your parties.
6. Plaited Updo:
This can be a fun hairstyle for a tomboyish look. You can try this one out on your own with a neat plaited braid with which you will have to make a crunched up top updo. The other section of the hair will have tiny plaits. It will require a stylist's help for sure.
7. Plaited Thin Party Milk Maid Hairstyle:
This can be a sweet hairstyle for a party or even a corporate get-together. You can try this plaited look out for a day out with friends too. Make a nice plaited sectioned braid from one side and wrap it across the head. Make a nice back bun with the rest of the hair.
[ Read: Wedding Hairstyles for Medium Hair ]
8. Real Flowers Plaited Hairstyle:
This can be a nice plaited hairstyle for a party, a wedding or even for a romantic evening. Take sections of your hair and wrap them into a plaited form. Pleats in each turn of the hair are necessary to give it this look. Stick some small roses as shown in the picture.
9. Plaited Rihanna Style Side braids Hairstyle:
This is a popular plaited hairstyle. Almost like a braided hairstyle but you can call this a plaited hairstyle as well. Neat and tidy, it has small braids running from both the corners, ending in a long braid tilted to one side. Try this one out.
Which of these plaited hairstyles are you willing to give a shot? Let us know in the comments below.
The following two tabs change content below.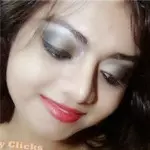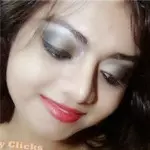 Zinnia
I love makeup,dance,dressing up,singing,writing ,acting (stage drama),eating and nail arts. I live life to the fullest and enjoy every moment as it comes.