How To Use Fish Oil For Hair Growth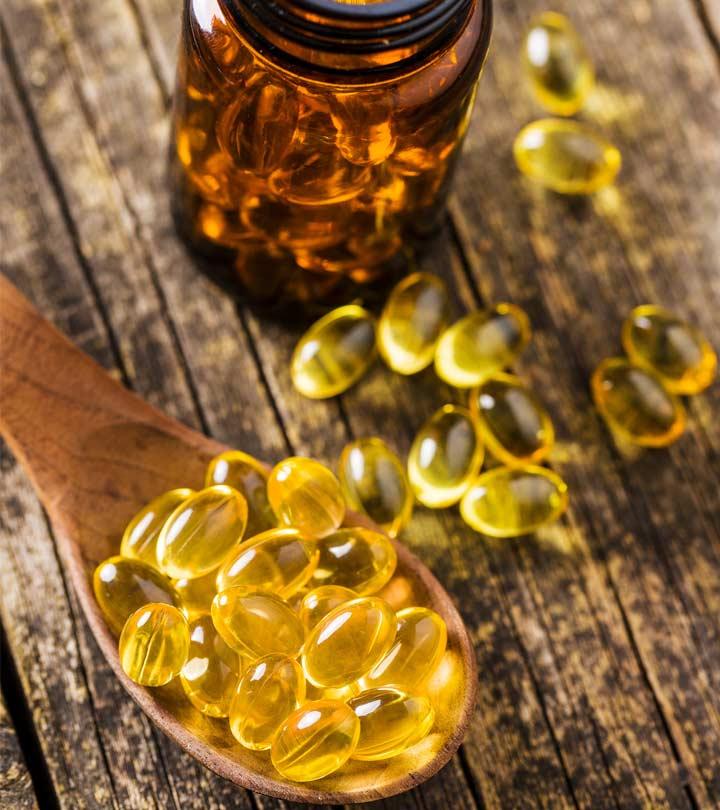 Fish oil is extracted from the tissues of fatty fish, like mackerel, anchovies, trout, salmon, etc. Anecdotal evidence suggests that fish oil can make your hair shiny and strong. It is also used to soothe an irritated scalp and help prevent dandruff. Is fish oil the miracle hair care product that many make it out to be? In this article, we break down what science says about fish oil and how it really benefits your hair. Read on to know more!
Fish Oil – How Is It Extracted?
Fish oil can be extracted through various methods like supercritical fluids, wet pressing, extraction using solvents, and fish silage employing enzymes (1). The two most common are wet pressing and extraction with solvents. Wet pressing requires cooking, pressing, decantation, and centrifugation. When extracting fish oil with solvents, the process depends on the solubility of lipids in organic solvents and the insolubility in water. This separates the carbohydrates, proteins, and minerals from water.
Let's now look at the benefits of fish oil for the hair.
How Does Fish Oil Benefit The Hair?
Now that you know how fish oil can aid hair growth, here's how you can use it to reap the benefits.
How To Use Fish Oil For Hair Growth
1. Include It In Your Diet
Fish is rich in protein and omega-3 fatty acids. Protein helps build and strengthen the hair, and omega-3 fatty acids help improve hair health. The oil extracted may help improve hair health when added to your diet. The recommended fish include mackerel, herring, salmon, sardines, albacore tuna, and lake trout. Try adding fish oil to your recipes and smoothies. Please check if you are allergic to fish oil before completely adding it to your diet.
2. Fish Oil Supplements
Another effective way to use fish oil for hair growth is in the form of various fish oil capsules, pills, and liquid supplements that are easily available on the market. A health professional can guide you properly about the correct dosage. This will give you visible results in a couple of weeks.
3. Fish Oil And Olive Oil Hair Mask
Fish oil is not often used topically. This is because it has a strong odor. Anecdotal evidence suggests that applying a blend of olive oil and fish oil to your hair helps nourish and moisturize it and also improves hair health. However, there are no scientific studies to back this up.
Precautions
Fish oil and fish contain high amounts of mercury. Make sure the amount of fish and fish oil you eat is not more than the recommended amount. If you have any medical conditions, please check with your doctor before adding fish oil to your diet.
Whether or not you eat fish, trying out fish oil for your hair can actually help improve its health. It may be a little difficult at first to adjust to the smell, but once you move through that, be ready to flaunt healthy, shiny hair!
8 sources
Stylecraze has strict sourcing guidelines and relies on peer-reviewed studies, academic research institutions, and medical associations. We avoid using tertiary references. You can learn more about how we ensure our content is accurate and current by reading our
editorial policy
.
Recommended Articles
The following two tabs change content below.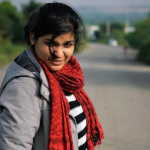 Latest posts by Anjali Sayee (see all)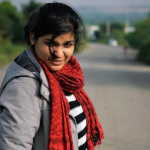 Anjali Sayee
Anjali Sayee is a writer and an introvert. From studying Aeronautical Engineering and wanting to design her own airplane to writing articles on hairstyles, she has been on quite a journey. She believes that hair is one of the key factors that define a woman's personality. To quote her, "What's the first thing they do in the movies to show a personality change? Change the hair – because it has a life of its own." She's here to help you find the hairstyle you need. This bookworm is a self-professed Wholocker, a talented drummer, and an amateur photographer.