How To Use Tea Tree Oil For Psoriasis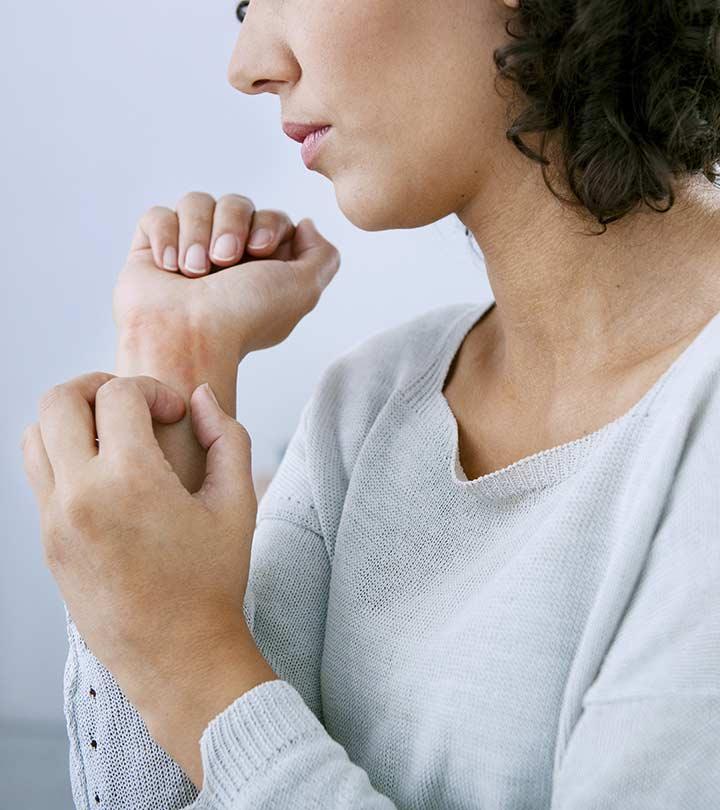 Psoriasis can be very difficult to treat. The thick, white, and silvery patches just refuse to vanish, irrespective of how many lotions and creams you apply. Worry not, this fairly common skin condition can be rather easily treated with tea tree essential oil.
A number of factors trigger psoriasis, and treating the root causes can produce satisfactory results. Factors like zinc deficiency and low vitamin D levels are often the culprits, and the application of zinc creams and topical ointments can help only to an extent. You also need to make some lifestyle and dietary changes. However, several individuals have benefitted from applying the natural oil extracted from the Melaleuca alternifolia plant – tea tree oil. Using this oil has been found to be beneficial for people suffering from psoriasis.
Would you like to know more about how to use tea tree oil for psoriasis? Continue reading!
Is Tea Tree Oil Good For Psoriasis?
Psoriasis can affect people of all age groups, men and women alike (1).
So the question now is – is tea tree oil good for psoriasis? Derived from the leaves of the Melaleuca alternifolia plant, which is native to Australia, tea tree oil has proven medicinal benefits for treating skin disorders (2). It has been used for centuries by Australian tribes in the treatment of skin ailments and conditions. However, it is only used topically.
This oil acts against different types of bacteria, fungi, viruses, and even protozoans and kills them efficiently. The multidirectional antimicrobial properties of tea tree oil make it a simple yet effective solution for treating psoriasis.
It also possesses healing and anti-inflammatory properties that speed up the recovery of the affected area. Itching, redness, and swelling are greatly reduced by using this oil.
Tea tree oil can be used in more than one way to deal with psoriasis patches and get rid of them. Mentioned below are the multiple ways to use this potent oil.
[ Read: Types Of Psoriasis And Their Treatments ]
How To Use Tea Tree Oil For Psoriasis
Tea Tree Oil Treatment Methods For Psoriasis
1. Tea Tree Oil For Psoriasis
You Will Need
A few drops of tea tree oil
What You Have To Do
Clean the affected area and pat it dry.
Apply tea tree oil directly and massage the area gently so that the oil is absorbed.
Leave it on overnight.
How Often You Should Do This
Repeat this every night.
Why This Works
The antimicrobial compounds in tea tree oil will get rid of the infection causing the psoriasis patches to aggravate. Its healing properties will renew the damaged skin cells. This remedy is best used for psoriasis on the nails.
Caution
Tea tree oil is strong in its concentrated and pure form and may cause skin irritation. Opt for a remedy containing a diluted version of this oil if you have sensitive skin.
[ Read: Tea Tree Oil For Scabies ]
2. Coconut Oil, Lavender Oil, And Tea Tree Oil For Psoriasis
You Will Need
1 oz. virgin coconut oil
5 drops lavender oil
10 drops tea tree oil
What You Have To Do
Pour all the oils into a bottle and shake well.
Use a few drops of this blend on the affected area and massage gently.
Keep it on for 2-3 hours at least.
How Often You Should Do This
Reapply 1-2 times daily.
Why This Works
Coconut oil is rich in medium-chain fatty acids that moisturize the dry and flaky skin at the affected site (5). It is also antimicrobial in nature because of its lauric acid content (6). Lavender oil soothes the irritated and itchy skin at the psoriasis patches (7). You can use this remedy for psoriasis on larger surface areas such as the legs, the elbows, or the back.
3. Tea Tree Oil And Almond Oil For Psoriasis
You Will Need
2 tablespoons almond oil
5-6 drops tea tree oil
What You Have To Do
Dilute the essential oil in the carrier oil and apply the oil mixture on the affected area.
Leave it on for as long as possible, preferably overnight.
How Often You Should Do This
Apply this once or twice every day.
Why This Works
To avoid the risk of skin itching and irritation, tea tree oil is diluted with a carrier oil in this method. Almond oil is very hydrating and nourishing for the skin. The dryness, itching sensation, and the redness will soon be gone by using almond oil along with tea tree oil (8). This remedy is safe to use for psoriasis on the face.
4. Vinegar And Tea Tree Oil For Psoriasis
You Will Need
1 tablespoon apple cider vinegar
4 tablespoons water
4-5 drops tea tree oil
Cotton ball
What You Have To Do
Mix the vinegar, essential oil, and water.
Apply this solution on the affected area using the cotton ball.
Let it dry for 10-15 minutes and then rinse it off.
How Often You Should Do This
Do this twice a day.
Why This Works
The acids present in ACV help to exfoliate the patches and reduce the thickness of the scales (9). Both psoriasis and eczema patients can benefit from this remedy.
[ Read: Is Banana Peel Helpful To Treat Psoriasis? ]
5. Aloe Vera And Tea Tree Oil For Psoriasis
You Will Need
1 cup aloe vera gel
10-12 drops tea tree oil
10 ml jojoba oil (optional)
10 ml vitamin E oil (optional)
What You Have To Do
Mix the tea tree oil and aloe gel and
Apply some of this mixture on the psoriasis patches.
Massage for a minute or two and leave it on.
Rinse after half an hour.
Store the remaining tea tree oil infused aloe gel in an airtight container.
How Often You Should Do This
Apply this twice a day.
Why This Works
Aloe vera contains hydrating nutrients along with anti-inflammatory compounds. The scales reduce as the skin starts to heal, and the itching reduces to a great extent because of the magnesium lactate present in aloe vera (10).
6. Tea Tree Oil Shampoo For Psoriasis
You Will Need
What You Have To Do
Add a couple of drops of tea tree oil to your regular shampoo and shake well.
Rinse your hair and scalp as usual with this.
Tea tree oil based shampoos are also commercially available and can be used instead of infusing a regular shampoo with tea tree oil.
How Often You Should Do This
Use this regularly to rinse your hair.
Why This Works
When the psoriasis is on the head, it can be even more troublesome. Tea tree oil based shampoos work really well in treating scalp psoriasis. The shampoo will do its job of cleansing your scalp and hair, while the tea tree oil will work its antiseptic effect on your psoriasis.
Precautions To Take
Undiluted tea tree oil is quite strong. If you are using it to treat psoriasis, you need to proceed with caution. To be on the safe side, apply it with a cotton ball on a small area of your skin. If there is no itching or burning sensation, you can apply it to the parts affected with psoriasis.
In case you are allergic to plants like cloves or eucalyptus, there are chances of tea tree oil leading to allergic reactions in your body. These allergic reactions can be either mild or serious, and they can include rashes, congestion, light-headedness, vomiting, and diarrhea. It is best to take medical advice before using tea tree oil in such situations.
However, the side effects of tea tree oil are shadowed by its efficacy in treating the symptoms of psoriasis. Use the above remedies in combination with your dermatologist recommended treatment, and see results in no time.
Well, this was all about tea tree oil and psoriasis. Try this miraculous oil or suggest it to someone you know who suffers from psoriasis, and you will be surprised with how well it works. Have you ever used tea tree oil for psoriasis? Tell us how this post has helped you. Do comment in the box provided below.
Recommended Articles
The following two tabs change content below.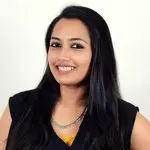 Latest posts by Kushneet Kukreja (see all)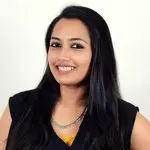 Kushneet Kukreja
She is a Biotechnologist, what we in normal English would call Scientist. While she is an expert in experimenting, she also holds an exceptional talent in juggling words and churning out content with just the right amount of sass added to it. When not saving the world with her articles, she likes to hang around with her Siberian Husky (because, aren't dogs the best?). In her spare time, she likes a little 'jibber-jabber, full of chatter' time with her friends. So, what gives her the energy to do all this? If you ask her, she would say,"My cup of sanity - an extra large mug of coffee!"