10 Amazing Uses And Benefits Of Patchouli Oil
Do you want a natural deodorant that can keep you fresh all day long? Or maybe a multipurpose oil that acts as an anti-depressant, an antiseptic, an astringent, and a sedative? Have you considered using patchouli oil?
Patchouli oil shot to fame in the 1980s as the oil that had the potential to mask the odor of other herbs. Today, it is greatly used in aromatherapy, owing to its sweet-smelling, deep, musky odor. Native to South East Asian countries, Patchouli plants grow to a height of three feet, and have tough stems and small, hairy leaves. The leaves are hand-picked, bundled, or baled, and left to ferment for a few days, after which the oil is extracted via distillation (1).
As it ages, Patchouli oil turns from light yellow to deep amber, becomes more potent, and adopts a sweet fragrance. Traditionally used for medicinal purposes in Malaysia, Japan, and China, Patchouli has several astounding benefits.
The Amazing Properties Of Patchouli Oil
For Health
Other Benefits
Caution: Patchouli oil should never be ingested as it can be poisonous. The fragrance of patchouli oil might be unpleasant to some people.
Health Benefits
1. Acts As An Antiseptic
Patchouli oil is highly recommended for use on minor wounds and ulcers as it prevents the development of infections. In addition, patchouli oil fights dandruff, strengthens the hair follicles, and protects from premature hair loss.

What You Have To Do
Dilute patchouli oil in any carrier oil of your choice (for example, almond oil) and apply directly on the affected area. It will prevent the development of infections or conditions like tetanus.
To heal skin-related problems, you can add patchouli oil to your regular oil and use it to massage the affected area. Or, you could add a few drops of the oil to your soap and use it every day.
To treat dandruff, add a few drops of patchouli oil to your unscented conditioner and massage your hair. Leave it on for a few minutes and then rinse it off.
Why Does It Work

Patchouli's antiseptic property makes it a great natural and safe alternative to prescription medicines that are used to treat wounds (2). It also has antifungal properties that ward off common fungal infections (3). Patchouli oil also treats skin conditions including seborrhoea, acne, and dermatitis (4).
2. Has Anti-Inflammatory Properties
Patchouli oil soothes inflammation predominantly resulting from fever. It also soothes skin irritation. It helps in the maintenance of healthy skin and also protects your facial muscles from free radical damage. In addition, it tones the muscles and tightens the skin.
What You Have To Do
Mix with any other body oil of your choice, and gently massage the affected areas.
Or, add a few drops to your bath water and soak in it for some time after showering.
Why Does It Work
Since patchouli oil is capable of treating inflammation, it can be used to treat conditions like arthritis, tumor, and other skin-related issues (5), (6).
3. Acts As An Aphrodisiac
The oil also has excellent aphrodisiac properties due to which it is used to treat sexual issues such as impotency, erectile dysfunctions, sexual anxiety, frigidity, and disinterest in sex. It can be used by both men and women.
What You Have To Do
Take a few drops of patchouli oil in your palm along with a few drops of body oil and gently massage your body.
Or, add 8-10 drops of the oil in lukewarm bathwater and soak in it for some time.
Why Does It Work
Patchouli helps stimulate secretion of the hormones testosterone and estrogen in men and women respectively, which boost sex drive (7).
4. Boosts Cell Count
Patchouli oil boosts the production of red blood cells and white blood cells in the body and increases blood circulation. The increased count of healthy white blood cells allows your body to fight pathogens, while the red blood cells facilitate digestion and other bodily functions.
What You Have To Do 
Gently massage a few drops of patchouli oil diluted with baby oil all over your body.
Why Does It Work
The cytophylactic property (preventing cells from bursting owing to osmotic imbalance or cytolysis, as well as increasing cellular activity) of patchouli oil ensures greater production of energy, increased blood circulation, as well as increased oxygen production and transportation to different cells in your body (8). The increased cell functionality by patchouli oil promotes improved growth of body cells.
5. Masks Body Odor
Patchouli oil is largely known for its fragrance and thus can be used as a deodorant for masking your body odor. Patchouli oil remains the predominantly used cologne in many cultures for its spiced, strong, musky aroma.
What You Have To Do
Add patchouli oil to a body oil of your choice, and apply it on your body.
Or, add a few drop of patchouli oil to your bath water and soak in it after stepping out of the shower.
Why Does It Work
It adsorbs the bad odor and its antimicrobial properties prevent growth of bacteria which are caused due to perspiration (9).
Caution
However, it is recommended to use patchouli oil in a diluted form to avoid emitting an overpowering smell.
6. Is A Diuretic
Patchouli oil helps you avoid chances of developing kidney as well as gallbladder stones. It also acts as a check against diseases like gout.
What You Have To Do 
Add 8-10 drops of patchouli oil in your bathwater, and soak in it for some time.
Or, take 2-3 drops of the oil in your palm along with a few drops of body oil and gently massage your lower back and abdomen.
Why Does It Work
The use of patchouli oil results in increased frequency of urination and the quantity of the urine. The increased urination prevents water retention and reduces chances of bloating (10). It also leads to weight loss, lowering of blood pressure, increase in appetite, removal of toxins from the body, and the lowering of cholesterol levels (11). Also, increased urination also removes excess salts and uric acid from your body.
7. Soothes Hyperactive/Hypersensitive Nerves
It soothes epileptic attacks, convulsions, anxiety and headaches. The oil is very beneficial for all those who have difficulty in sleeping peacefully or have insomnia (12).
What You Have To Do
Mix 10-12 drops of patchouli oil in your bathwater and soak in it for a while before you turn in for the night.
For allergies, take 2 drops of patchouli oil diluted with baby oil, on a cotton plug and dab it gently over the affected areas.
Why Does It Work
Patchouli oil soothes inflammation and has sedating effects due to which it is quite beneficial in soothing hypersensitive and hyperactive nerves (13).
8. Boosts Metabolism
As mentioned already, the use of Patchouli oil boosts metabolic functions in your body. Patchouli oil, thus, helps in the growth and development of your body by increasing functioning of your body cells.
What You Have To Do
Mix a few drops of patchouli oil in your bathwater and soak in it.
Why Does It Work

It stimulates the liver and stomach to function actively. The active liver and stomach enzyme secretions increase your metabolic rate and initiate active digestion of food and easier production of energy.
Other Benefits
9. Uplifts Mood
One reason patchouli oil is used in aromatherapy is because it has splendid antidepressant qualities. The oil is known for uplifting mood and promoting relaxation (14).
What You Have To Do
You could directly inhale patchouli oil from the bottle.
Or, take a few drops of patchouli oil in your hand along with a few more drops of baby oil and cup your hand over your nose and mouth.
Another option is to diffuse patchouli oil several times through the day.
Why Does It Work
The oil's fragrance stimulates the secretion of the hormones serotonin and dopamine that have on the potential to help in the curing of a number of conditions related to mental health (15). The calming and sedative qualities of patchouli oil helps ease distress caused due to anxiety, pain, or stress (16).
10. Keeps Insects Away
Patchouli oil has been used as an insecticide since forever. Even though it has a sweet smell, it is extremely effective in driving away insects like termites from your home (17). This is also the reason patchouli oil is used in body lotions, sprays, vaporizers, fumigants, and also diluted in the water that is used to wash clothes.
What You Have To Do
Mix with water and use the mixture to wash clothes.
Add a few drops to your fumigant before spraying around the house.
Why Does It Work
The oil bottle can either be kept in a corner of your room or the oil could be burnt to keep the fragrance around for long. As long as the fragrance lingers, it will keep the insects away.
Caution
Be wary of burning the oil indoors since fabric can easily absorb the very distinct odor of patchouli oil.
Selection And Storage
The benefits of patchouli oil are plenty and in order to make the most of them, you need to be aware of both its selection and storage procedures. It is will give you an upper hand when it comes to purchasing a bottle of patchouli oil as well as ensure that you can keep it for a long period of time.
Selection
Usually all essential oils are extracted through the process of steam or hydro- distillation. However, recently another process called CO2 extraction has been developed that allows us to withdraw a purer form of the essential oil (18).
The process involves pumping pressurized carbon dioxide into a chamber filled with the plant matter. When carbon dioxide is compressed, it acquires the properties of a liquid and functions as a solvent.
The leaves of patchouli are allowed to ferment in this solvent.
The outcome is a much lighter, greener, and less earthy smelling Patchouli oil. It has a rich amber color and is an almost viscous liquid.
Storage
Store the bottle of patchouli oil in a dry and cool place. Keep it away from the reach of children.
Are you aware of any other patchouli oil uses or benefits? Share with us in the comments section below!
Recommended Articles:

The following two tabs change content below.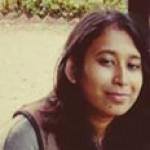 Latest posts by Rahi Bhattacharya (see all)