9 Best Valentine's Books For Kids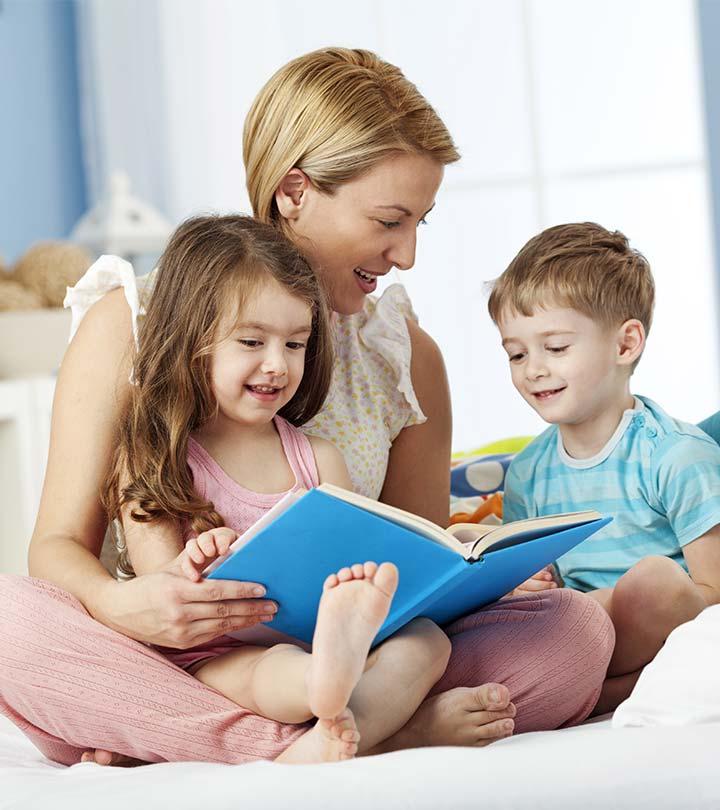 Valentine's Day isn't just for couples, as love can never be one dimensional. It is also about families because, at the heart of it, the festival is a celebration of selfless love and togetherness. It is an affirmation of our bonds and a reminder of our real priorities. While devoting enough attention to your partner, you should also take out some time to invest in a relationship that's based on unconditional love, the one you have with your children.
This Valentine's Day, do something that will make your kids feel happy, protected, and cared for, not by doing something extravagant, but by the simple act of spending some time with them. A powerful way to make those moments more meaningful is to read to them some highly recommended Valentine's day books for toddlers and preschool children. These books celebrate love, kindness, families, generosity, togetherness, caring, and sharing. What better way to honor St. Valentine than by imparting these timeless values to your kids? Here is our list of the 9 best Valentine'S Day Books For Kids.
9 Best Children's Valentine Books
No products found.
This classic was written in 1983 by Vera B. Williams and has been the staple of reading sessions in millions of families for more than three decades. This is the story of three generations – Rosa, her mother, and her grandmother – saving up to buy Rosa's mother a comfortable chair after a fire destroys their house.
A Chair for My Mother has won multiple awards, including the coveted Caldecott Honor. It is an enduring tale of understanding and generosity and how a family is built and sustained through the smallest acts of kindness. This engagingly written and beautifully illustrated warm and uplifting story is perfect to narrate to your little ones on a day that's all about love.
As the title of this highly rated book states, love is many things. It is discovering the magic in the mundane, like when a little girl finds a lonely duckling on the street.
Love is empathy, like when the girl takes the duckling home. Love is caring, like when she bathes and feeds the duckling. Love is togetherness, like when they form an exceptional bond. Love is also pain, when it's time for the duckling, all grown up now, to leave. Love is also hope, like when the duck returns with her ducklings.
Diane Adams and Claire Keane have put together a moving tale that is humorous and deeply moving. This children's book will also strike a chord with parents for the deeper insights it contains.
No products found.
Corinna Luyken didn't just write a children's book. She scripted a powerful guide to developing love, confidence, empathy, and acceptance. The objective here is to empower your heart and let it learn, feel, and choose on its unique ways. If it feels heavy, you will be surprised by the lyrical, singalong rendition of the idea.
My Heart shouldn't be just read to your kids at home or in school, it should be read out loud, it should be sung along. This manifesto to rightly mold little hearts ends with this emphatic affirmation, "I get to decide."
A little girl with Down Syndrome merrily sitting atop a seal. That's just the cover of Nancy Tillman's You're All Kinds of Wonderful. What you will discover inside is a clarion call to accept each child – each human being – with their uniqueness and peculiarities.
Using easy-to-understand simple English with excellent illustrations, the book is an earnest attempt to instill universal and timeless values of affection, empathy, and unconditional acceptance of those seemingly different from us. Can you think of a better time to help your children learn those?
Words are everything. They have the power to inspire, help, befriend, reach out, and bring people closer. Unfortunately, they also have the power to abuse, belittle, hurt, and alienate. Hence, it is imperative that children learn the importance of words and communication from a young age.
Kate Jane Neal's Words and Your Heart is a book that both families and schools need to teach children how words can both touch and destroy hearts. Bear in mind that our children will be growing up in a world filled with increasing use of social media and non-verbal communication. Hence, it is crucial that they realize the significance of communicating the right words at the right time.
How do elephants show their affection? How do monkeys wish each other? How do you think various animals greet each other? In Hello, Love, Taro Miura will show you how.
This is a fun-filled journey for you and your little one as you discover the uninhibited joy and spontaneous greetings that various animals bestow on each other. Such affection and bonding found organically in the natural world will surely inspire your children to understand the invaluable lesson of loving each other as a family.
No products found.
How can a children's book that opens with "I will love you till the cows come home/From a trip to Mars through skies unknown/In a rocket ship made of glass and stone" be anything but a must-read? In this surreal book, Kathryn Cristaldi and Kristyna Litten take you on a trip to out of the world locales like Mars. I'll Love You Till the Cows Come Home was written to inspire the imagination of little ones – it features trucks driven by yaks, a dancing competition for deers, and a whole lot more that will surely invite some cute little questions.
No products found.
Well, it was supposed to be all hush-hush, but Nancy Rose has spilled the beans. Her The Secret Life of Squirrels: A Love Story is an endearing look at the life of a certain Mr. Peanuts and his active, but lonely life. His dreams come true when he meets a friend, a special friend, to share the joys of life with. This book is made richer by the exquisitely intricate photographs of squirrels in lifelike settings, something that had made Rose famous earlier.
Why should it all get serious and mature on Valentine's Day? Chrissy Voeg is here to make it fun and exciting with her Valentine's Day Jokes for Kids: A Valentine's Day Book for Children. With clean and hilarious one-liners, riddles, and engaging illustrations, this book will be a hit with your children, especially if you go through it in a Q & A format.
Although they are bestsellers with amazing reviews, the real impact of these books will come alive in the quality time that you spend as a family. Once you get your children hooked to such interesting books, they will keep asking for more. This makes this collection an excellent gift for parents, teachers, and even grandmothers on Valentine's Day. Take your pick from this list and settle down for some family time!
Recommended Articles
The following two tabs change content below.

Latest posts by Harini Natarajan (see all)

Harini Natarajan
As Chief Editor, Harini sets the tone and editorial direction for StyleCraze to deliver engaging, interesting, and authentic content revolving around women's health, wellness, and beauty. She has over 14 years of experience in content writing and editing for online media. She specializes in the areas of Beauty, Lifestyle, and Health & Wellness and is proficient in Medical Sciences (Biology, Human Anatomy and Physiology, and Biochemistry). Her background in Biomedical Engineering helps her decode and interpret the finer nuances of scientific research for her team. Harini is a certified bibliophile and a closet poet. She also loves dancing and traveling to offbeat destinations.