21 Feel-Good Quotes For Singles To Sail Through Valentine's Day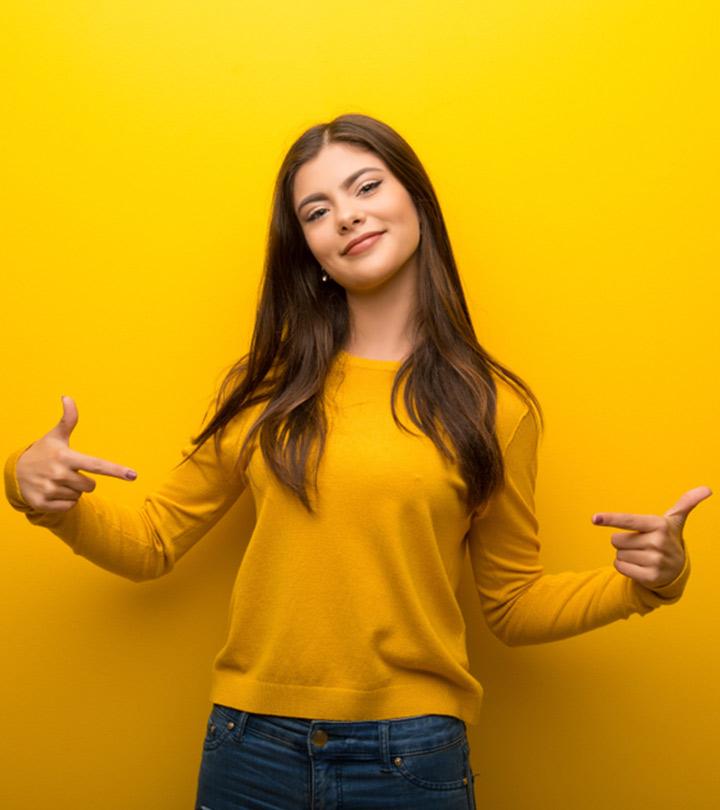 In our quest for true love, we often forget to embrace being single. We are so desperate to get into a relationship that we forget how liberating, fulfilling, and productive singlehood can be.
While it is awesome to have a partner on the most romantic day of the year, being single has some amazing perks. You don't have to spend your time and money to create a wonderful experience for someone else and can instead focus on yourself!
This Valentine's Day, instead of feeling miserable, take a moment to appreciate yourself and celebrate self-love. Here are 21 of the best Singles Valentines Day Quotes that will make you feel empowered and amazing.
21 Valentine's Day Quotes For Singles
1. The Harsh Reality Of Rushing Into A Relationship
"Too many women throw themselves into romance because they're afraid of being single, then start making compromises and losing their identity." – Julie Deply
2. An Inspiring Way To Define Your Singlehood
"Being single used to mean that nobody wanted you. Now it means you're pretty sexy and you're taking your time deciding how you want your life to be and who you want to spend it with." – Carrie Bradshaw
3. When You Truly Know Your Worth
"I don't need Prince Charming to have my own happy ending." – Katy Perry
4. A Priceless Piece Of Advice
"It is better to be single and wait for what you deserve than lower your standards and settle for less than God's best for you." – Brittney Mosses
5. The Truth Every Single Woman Needs To Understand
"People would be a lot better off if they'd enjoy being single." – Lewis Black
6. When You Are Self-Sufficient
"Happily Single is recognizing that you don't need or want to be rescued from your life by a handsome prince because your life is pretty awesome, as is." – Mandy Hale
7. A Wonderful Interpretation Of Being Single
"I love single life! Why would it be boring? I mean, I get to travel around and have loads of girls screaming at me, so it's definitely not boring. However, it can get lonely on the road, but I'm sorted as I've got good people around me." – Olly Murs
8. The Realization Of Your Worth
"You do not need to be loved, not at the cost of yourself. The single relationship that is truly central and crucial in a life is the relationship with the self. Of all the people you will know in a lifetime, you are the only one you will never lose." – Jo Coudert
9. When Singlehood Is Peaceful And Satisfying
"I love being single. It's my choice, not a sentence. It's not a state that I'm in until someone better comes along. Don't feel sorry for me. I love my life." – Sarah Morgan
10. A Profound Way To Enjoy Being Single
"Being single is about celebrating and appreciating your own space that you're in." – Kelly Rowland
11. The Intensification Of Self Love
"I've been single for a while and I have to say, it's going very well. Like… it's working out. I think I'm the one." – Emily Hunter
12. The Correct Way To Treat Singlehood
"If you really are going to be a happy single, you have to stop treating being single as the annoying time that you pass between relationships and embrace it. Rather than focusing on what you lack, focus on what you have: You." – Natalie Lue
13. About Being A Powerful And Strong Woman
"You are terrifying, and strange, and beautiful. Something not everyone knows how to love." – Warsan Shire
14. When You Don't Have A Relationship, You Don't Have Problems.
"I love being single. It's almost like being rich." – Sue Grafton
15. When You Need To Stop Undermining Yourself
"You're single not because you are not good enough for one, it's that you're too good for the wrong one." – Chris Burkmenn
16. A Self-Appreciating Quote
"Don't compromise yourself. You are all you've got." – Janis Joplin
17. When You Don't Settle But Wait
"One day you'll wake up and be so glad that you didn't settle and chose to wait on the lord instead." – Morgan Harper
18. When You Are Enough
"I don't need a man to rectify my existence. The most profound relationship we'll ever have is the one with ourselves." – Shirley MacLaine
19. When You Don't Want To Compromise
If I'm not with somebody who really excites or inspires me, then I'd rather be by myself." – Blake Lively
20. A Quote For People Who Choose To Be Single
"Being single doesn't necessarily mean you're available. Sometimes you have to put up a sign that says, "Do Not Disturb" on your heart." – Wiz Khalifa
21. The Independence That Comes With Being Single
"I love being single. I can come and go as I please and stay out as late as I want to." – Eric Dickerson 
Being single isn't boring or lonely. It's about embracing and loving your independence. This newfound freedom will help you set new goals, be creative, and make your life more meaningful. Choose to embrace and cherish your singlehood this Valentine's Day!
Recommended Articles
The following two tabs change content below.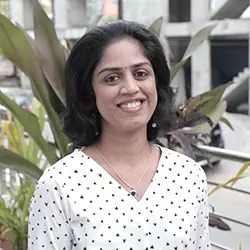 As Chief Editor, Harini sets the tone and editorial direction for StyleCraze to deliver engaging, interesting, and authentic content revolving around women's health, wellness, and beauty. She has over 14 years of experience in content writing and editing for online media. She specializes in the areas of Beauty, Lifestyle, and Health & Wellness and is proficient in Medical Sciences (Biology, Human Anatomy and Physiology, and Biochemistry). Her background in Biomedical Engineering helps her decode and interpret the finer nuances of scientific research for her team. Harini is a certified bibliophile and a closet poet. She also loves dancing and traveling to offbeat destinations.