21 Valentine's Day Wishes And Quotes For Your Daughter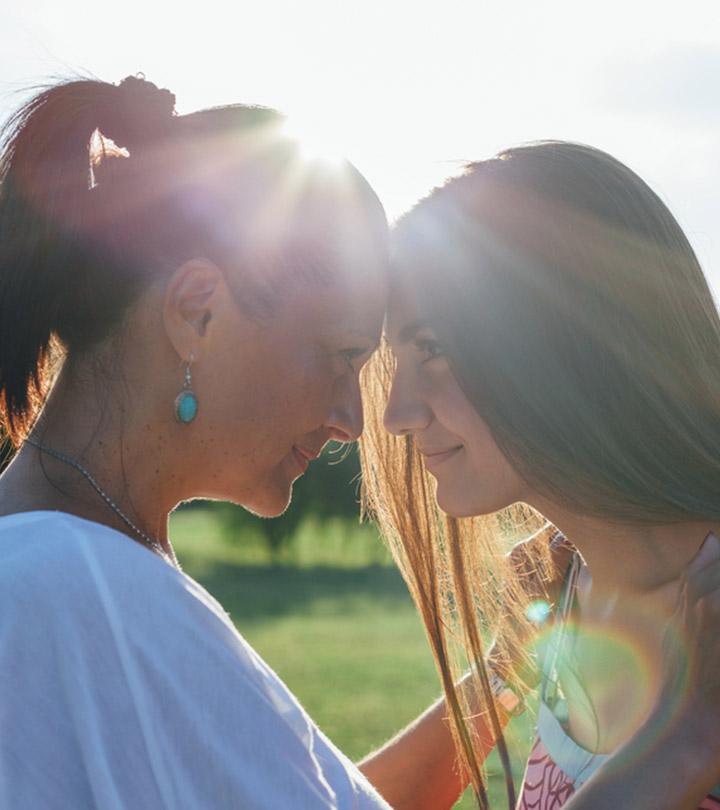 21 Hearty And Jovial Valentine's Day Wishes For Your Daughter
Valentine's Day is the celebration of love, and for parents, it is an opportunity to embrace their indestructible bond with their daughters. Every parent wants their daughter to know how special and exceptional she is. Your precious daughter deserves a sweet message on this special day. If you are willing to send some heartfelt wishes to your little girl this Valentine's Day, we have summed up some beautiful Valentines Day Quotes For Daughters. This Valentine's Day, shower some love and affection on your daughter with these loving wishes.
You can write these wishes and quotes on your Valentine's Day card to show her how much you love her.
15 Ways To Wish Your Daughter On Valentine's Day
You are the most adorable and beautiful girl who has brought so much love into our lives. Sending you all the love and happiness this Valentine's Day.
Who needs chocolates on this Valentine's Day when we've got a sweet blessing like you? Wishing a fantastic Valentine's Day to our sweetheart!
Happy Valentine's Day to the apple of my eye. Don't forget that I love you to the moon and back.
Happy Valentine's Day to my gorgeous daughter! Treat yourself to some yummy chocolates, a romantic movie, and a glass of wine. Get spoiled and enjoy yourself!
To the girl who lights up our entire world – Happy Valentine's Day! Sending you so much joy and love. Remember, you are gorgeous!
Valentine's Day is all about spreading love, so I am sending you all the sweetness and love hugs right away. Have a fantastic day, my munchkin.
I hope you feel loved and appreciated this Valentine's Day because you deserve all of it. We love you bunches and bunches.
Have fun this Valentine's Day! I hope he spoils you because you serve it. Oodles of love and kisses.
The sweet treats of Valentine's Day remind me of my sweet blessing. You are the sweetest kid ever. Sending tons of love. Don't eat too much candy!
Valentine's Day is the day of expressing love, and I hope you know how much I love you. So happy and grateful to have you in my life. Happy Valentines Day Daughter!!
Hope your day is as awesome as you are. You deserve all the love and happiness on this special day. Happy Valentine's Day, my heartbeat.
Today is a special day, and it reminds me of how much I love you. Missing you tons and sending you a big Valentine hug!
You have grown into such a bright, young, and gorgeous woman. But, you'll always be our little girl. Happy Valentine's Day, my darling daughter.
I don't need any other reason to be happy because I have you as my daughter, and that's enough. You not only stay in our heart but also make it beat. Sending lots of love on this Valentine's Day. Happy Valentines Day To My Daughter!!
We feel blessed to have a daughter like you. You make our life worth living. Thank you for making us feel so special. Always remember that you are a stunning woman. Enjoy this Valentine's Day!
6 Quotes To Share With Your Daughter On Valentine's Day
For when you have an unbreakable bond with your daughter, and all you want is for her to be happy: "What I wanted most for my daughter was that she be able to soar confidently in her own sky, wherever that might be, and if there was space for me as well, I would, indeed, have reaped what I had tried to sow." – Helen Claes
For the parents who want to cherish the memories with their daughter: "My daughter, while we have had adversity, we also have had more sweet memories that allow us to overcome the challenges we faced." – Ann Butler
For the parents who love their daughter to the moon and back: "As I am told, our time is very limited on this earth, and I intend to use every moment of my time here on Earth – and particularly with my daughter – to its fullest!" – Cathy Shaffer
For when you fall short of words when expressing your love for your daughter: "Daughter, there are not enough words to tell you how much I love you!" – Catherine Pulsifer
For the parents want to flaunt their love for their daughter: "My daughter is my biggest achievement. She is a little star, and my life has changed so much for the better since she came along." – Denise Van Outen
For when your daughter is your favorite person: "I enjoy my life with my daughter. She is one of my favorite people on this planet." – Colleen O'Grady
Right from their birth, daughters share a strong bond with their parents. What can be a better opportunity to express your love for your little girl than Valentine's Day? With these wishes and quotes, make your little girl feel loved on this special day.
Recommended Articles
The following two tabs change content below.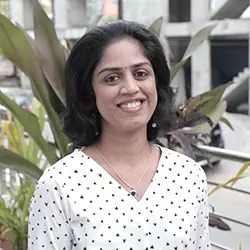 As Chief Editor, Harini sets the tone and editorial direction for StyleCraze to deliver engaging, interesting, and authentic content revolving around women's health, wellness, and beauty. She has over 14 years of experience in content writing and editing for online media. She specializes in the areas of Beauty, Lifestyle, and Health & Wellness and is proficient in Medical Sciences (Biology, Human Anatomy and Physiology, and Biochemistry). Her background in Biomedical Engineering helps her decode and interpret the finer nuances of scientific research for her team. Harini is a certified bibliophile and a closet poet. She also loves dancing and traveling to offbeat destinations.