101 Valentine's Day Date Ideas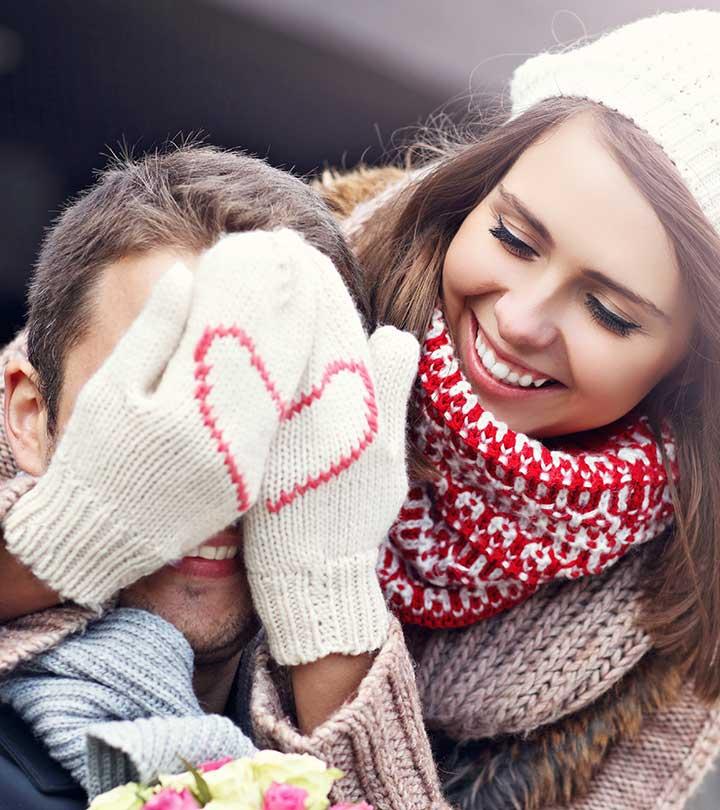 Valentine's Day is one of the most awaited days of the year. Couples on this day are eager to plan something extraordinary and special for each other. This is the day when you can express your feelings without any inhibitions and show your partner what they mean to you. So the question is, how will you spend this special day? To help you out, we have come up with some unconventional and fun Valentines Day Date Ideas to spend this Valentine 's Day.
101 Romantic Ways To Celebrate Valentine's Day
15 Best Valentines Day Ideas
Go For Couple's Spa
Hectic schedules can make you feel stressed. If you both need a break, use this special day to unwind and relax with a massage.
Take An Adventurous Bike Ride
If you live in a location that's great for road trips, make your Valentine's Day special with a bike ride. Feel the fresh air and loosen up on your exciting biking trip.
Take A Horse Ride
Horse riding is an awesome way to spend Valentine's Day. You can have a gala time while learning to groom and ride those wonderful horses with your bae.
Book A Hotel Room
Make reservations at a luxurious hotel and decorate your room with scented candles and rose petals to enhance the mood.
Go To A Nearby Town Sight-Seeing
If you haven't traveled for a while, this is the perfect opportunity to visit a nearby town for sight-seeing and to explore its history together.
Plan A Visit To An Amusement Park
It is Valentine's Day, so you don't have to take anything too seriously. Enjoy some intimate moments with your partner on thrilling rides and have fun.
Attend An Opera
Attending an opera is one of the most romantic ways to celebrate Valentine's Day. If you love emotional and moving stories presented with grand music, you will love the opera.
Take A Hot Air Balloon Ride
There's no better feeling than watching the world from high above talking to the sky. This is a thing that is on everyone's bucket list, and what better time than Valentine 's Day to fulfill this wish?
Do Something You Or Your SO Have Been Planning For A While
Does your partner love skating or painting but does not get enough time to pursue it? Well, today is the day when you can take a special couple's class in something you both are interested in.
Play Some Romantic Games
There are many games like Scrabble, Truth or Dare, and Tic Tac Toe that you can plan on Valentine's Day. This is a great way to relax at home and build a connection.
Take A Romantic Bath
Want to make your partner feel special? Light up some candles, decorate the bathroom with flowers, and get into your bathtub with your partner. It doesn't get more relaxing than this!
Take A Pottery Class
If you think that pottery is boring, just wait until you try it. Get messy and romantic while taking the class and design something for each other.
Go On A Hiking Trip
If you both are adventure freaks, go on a hiking trip and take in some breathtaking views from the top of a hill. Eat your lunch and enjoy the sunset together.
Plan A Poker Night
A poker night with your significant other is a great way to spend Valentine's Day if you both love playing cards.
Go For A Romantic Boat Ride
Plan a boating trip and paddle around in a lake. Explore the beautiful surroundings and relax. Can you think of anything more romantic than this?
15 Unique Valentine's Day Ideas
Go On A Fancy Cruise
Wine, dine, and dance aboard a super romantic cruise and have a gala time with your partner.
Visit A Museum Together
Plan a trip to a nearby museum and explore it with your partner. Even better if the museum has a cafe where you can go on a date!
Visit An Animal Shelter Together
If both of you love animals, visit an animal shelter. The furry creatures will warm your hearts and bring you both closer together.
Recreate Your First Date
Wear the same clothes, visit the same place, and do the things that you did on your first date, and you will end up loving each other even more.
Paint Your Bedroom
This Valentine's Vay, make a fresh start and redo your bedroom. You can paint the room and put up  some framed photos of the two of you and your families to transform the place.
Sing With Each Other
If your partner plays an instrument, sing along with them. Let them play your favorite songs, sing together, and have fun.
Visit A Farmer's Market
If you want to cook a special Valentine's Day dinner, visit a farmer's market together and do some vegetable and grocery shopping.
Walk To Your Favorite Ice Cream Parlor
It doesn't always have to be the dinner that steals the show. This Valentine's Day, make desserts the star!
Arrange A Daytime Picnic
You can arrange a sweet daytime picnic with your bae. Go to a nearby park and lay down on the green grass. Take along some snacks, drinks, and books, and it will turn into a special date.
Become Photographers For A Day
Even if you are not great at photography, dress up well and go to a nice place outside the city. Take tons of pictures of each other and of everything you see on your way.
Play Pool With Your Partner
Love playing pool? Take your bae to a pool bar, grab some beers, and have an awesome relaxing night.
Plan A Pajama Brunch With Your Loved Ones
If you are single, invite your friends over for a special Valentine's Day pajama brunch. Wear cozy PJs, cook some delicious meals, treat your taste buds, and have fun.
Go Bird Watching
If you want to do something romantic, take a walk in the woods and enjoy some bird watching. Grab your binoculars and watch the beautiful birds make amazing sounds.
Take A Tour At A Brewery
Not only because you want to learn something but taking a brewery tour for some free beers on the valentine's day is not a bad idea!
Go To A Nearby Club
If you love dancing, drinking, and having fun with your partner, visit a club and dance your heart out. Trust us, it doesn't get any better than this.
20 Great Ideas For Valentine's Day
Head To A Beach
There is nothing as rejuvenating as spending some time on the beach. Head to a nearby beach, grab some food and drinks, and enjoy sunbathing with your bae.
Try Rock Climbing
This might sound like a dangerous idea but it is a lot of fun. Not only is it a great workout but it is also an adventure activity that will raise your adrenaline levels!
Make A Spotify Playlist For Each Other
Choose the songs that remind you of each other and create a romantic playlist. You can also create playlists for different moods.
Try Sky Diving Or Bungee Jumping
If you are willing to spend a bit more on a Valentine's Day adventure, go bungee jumping or sky diving with your partner.
Practice Couple's Yoga
This Valentine's Day, partake in some couple's yoga. The awesome couple yoga poses will make you twist and bend and make your stomach hurt with laughter.
Have A Water Balloon Fight
Fill a bucket with water balloons, run around, and burst the balloons on each other!
Play Some Board Games
Visit a gaming café and play some board games. They have tables set up, so pick your favorite games and discover something new!
Rent A Luxury Car And Give Your Partner A Memorable Ride
Surprise your partner by renting a sports car for the entire day. Visit the places you have always wanted to visit or go for a long drive.
Go On A Paintball Adventure
Invite some friends and take your partner on a paintball adventure.
Drive To An Unknown Place
If you have heard of a cool place – like a waterfall or a camping site – but have never been there, plan a trip there on Valentine's Day.
Try Some YouTube Experiments Together
Watch some cool experiments on YouTube and try them out with your partner. Be spontaneous, record the experiments, and watch them later.
Make A Romantic To-Do list
If your brain is overflowing by some amazing ideas for Valentine's Day, it's time to make a to-do list. Include all the things you want to do with your partner on this romantic day and check them off one by one.
Make Portraits Of Each Other
Want to test your partner's painting skills? Well, it's time to grab some paints and brushes to make portraits of each other.
Try Your Hand At Gardening
How amazing is it to plant a new tree every Valentine's Day? Take a bunch of seeds and plant them around your house.
Head To A Zoo
Love animals and want to go on a casual trip? There's nothing more tempting than a trip to the zoo.
Try Ice Skating
If you want to try something new this Valentine's Day, go ice skating. It doesn't matter how good or bad you are at it – you will have a marvelous experience.
Check Out A Local Band
A local club where a famous local band is playing is a great place to be on Valentine's Day. You will have fun singing and listening to music and busting out your dance moves to impress your partner.
Swim With The Dolphins
Take your partner swimming with dolphins to make it a memorable Valentine's Day.
Visit A National Park
Go exploring in a national park in your city this Valentine's Day.
Play Tennis Or Badminton In Your Backyard
Pick your favorite sport – like badminton or tennis – and play it with your partner in your backyard or at a nearby park.
10 Fun Valentine's Day Ideas
Listen To An Audiobook
If you find reading boring, go to a nearby park, grab some snacks, and listen to an audiobook while lying on the grass with your bae.
52. Try People-Watching
People-watching at a crowded location is a great activity. And if you have the right partner-in-crime, it will be even more fun.
Become A Volunteer
Volunteer at an animal shelter or an old age home where you'll be accompanied by your partner in the good cause!
Take A Trial Fitness Class
Spend an hour taking a fitness class with your partner. Not only will you get fitter but you will also enjoy working out with your boo.
Build A Snowman Together
How amazing is it to build a snowman together and throw snowballs at each other?
Learn something new together
A dance class, a musical instrument, a new language, or a skill – you can start learning it on Valentine's Day and create some great memories!
Get A Tattoo Together
Love tattoos? Express your love for each other on Valentine's Day and get inked. The tattoos on your body will remind you of your love.
Write A Story
It might sound weird but two crazy people can do some really crazy stuff together. Use your creativity, choose a genre, and have an amazing time building the plot.
Jump On A Trampoline And Click Pictures
Jump on a trampoline is extremely fun. Share this crazy experience with your partner, click pictures, and create photo scrapbook.
Go To A Photo Booth
If you want to do a fun activity on Valentine's Day, a photo-booth is a great option. Go on a photo-booth crawl, act silly, take pictures, and make the night crazier!
11 Creative Valentine's Day Ideas
Do A DIY Project Together
If you want a cool daytime activity, scroll through some awesome DIY projects. Label it as a Valentine's Day creation, and you both will cherish this memory every time you look at it.
Meet Each Other As Strangers
Get away on Valentine's Day, meet each other as different people at a bar, act like different people, and it will turn into an exciting adventure.
Go To A Restaurant That Serves A Cuisine That You Haven't Tried
Gaining new experiences together is one of the best things couples can do. Pick a restaurant that you have never been to and serves a cuisine you have never had.
Make Different Cocktails
Make some awesome cocktails at home, get tipsy, and dance the night away!
Learn Calligraphy
This is one of the toughest things you can attempt but it is also a great activity. Grab your pens and papers and start following some video tutorials. In the end, whoever wins gets a treat!
Try Making Funny Memes
Memes are awesome. This Valentine's Day, try making some awesome and hilarious memes with your partner.
Visit Your Family And Hometown
If your partner is very special to you, take them to meet your family and show them where you grew up.
Plan A Cooking Competition
Show the world that you are a great couple. Take part in a couple's cooking competition or conduct one yourself and invite your family and friends.
Go On A Double Date
If you and your partner love hanging out with your best friend and their partner, go on a double date. You can go for karaoke night, a fancy dinner, or a movie date.
Go On A Dart Date
Not everyone is great at darts, which is what makes it a great date option. Go to a bar that has a darts board and try it with your partner.
Enjoy A Train Ride
Everybody loves train rides, so plan a trip to a nearby location and get there via train. You'll love the views from the train!
10 Cheap Valentine's Day Ideas
Make A DIY Valentine Card
This Valentine's Day, make beautiful DIY Valentine's Day cards for each other. Use quotes, poems, or jokes to make the cards interesting.
Try Poetry Reading
Reading your favorite romantic poems under the stars or in your cozy bedroom sounds like a great Valentine's Day plan.
Write Letters To Your Friends And Family
Valentine's Day is about spreading love. If your friends and family members are far away from you, take some time and send them hand-written letters.
Enjoy A Dance Session
If you are both into dancing, plan a dancing session with your partner to spice up your chemistry. Choose a romantic song and choreograph it. Practice for a few hours, get dressed, and record your performance.
Try Skinny Dipping
If you've got an awesome lake or river on the outskirts of your city, plan a date and go skinny dipping with your partner to pump your adrenaline.
Stick With Netflix And Chill
Want to continue with the casual Netflix and chill plan? Just make it more exciting by adding only rom-coms to the playlist. You can also decorate the room and grab some champagne.
Go On A Bowling Date
Make some funny "balls" puns, teach each other, and check out your date's butt. A bowling alley is a great place for a fun date, and you can then head to drinks and dinner.
Spend The Entire Day With Each Other
Nothing is more romantic than spending each and every moment of Valentine's Day together. How about cooking breakfast and falling asleep in each other's arms?
Plan Your Future
Plan your dream jobs, your dream home, your kids, and the adventure trips you want to go on and create Pinterest boards for the same.
Decorate Your Favorite Space In Your Home
If you have a very special corner like your bedroom or a walkway, decorate it together. Decorate the area with a collage of your pictures.
10 Romantic Valentine's Day Ideas
Watch The Sunset Together
Visit a beach or your favorite sunset spot and watch the sunset together. Trust us, nothing beats the feeling of cuddling up with your sweetheart while gazing at the bright sky on Valentine's Day.
83. Cook Together
Valentine's Day is a great day for bonding with your partner, and what can be a better option than cooking a meal together?
Dance Under The Stars
Make a playlist of your favorite songs, go to your terrace/backyard, and dance under the stars.
Leave Special Notes For Your Partner
Write 12-14 notes about how your partner makes you feel special and keep sharing these notes with them every hour. They will love it!
Sing A Song Or Prepare A Dance For Your Partner
If you are blessed with an amazing voice or if you have got some awesome moves, it's time to please your partner and perform for them!
Decorate Their Room
Call up your partner's friends and take their help to fill up your spouse's room with balloons, flowers, ribbons, and gifts!
Cuddle Around A Bonfire
Set up a bonfire in your backyard and spend hours around it cuddling and conveying your deepest feelings to them.
Send Them A Ticket To Visit You
Are you in a long-distance relationship? Send a ticket to your partner to visit you and spend Valentine's Day with each other!
Bring In Some Nostalgia
Gather all the pictures and videos you captured when both of you were with each other. Make a film and dive into those awesome memories.
Get Some Customized Gifts For Your Partner
LED cushions, a personalized photo frame, a wine glass with your names… All of these are great personalized gifts to convey your love to your partner.
10 Crazy Valentine's Day Ideas
Take Them To Their Favorite Restaurant
If you and your partner are foodies, jazz up this Valentine's Day celebrations with a romantic date at their favorite restaurant.
Go For A Movie Date
Call us conventional but this idea is never going to get old. There are some amazing romantic movies released on Valentine's Day that you can check out together.
Go Camping
If you guys love outdoor adventures, go camping and brighten up the camp with fairy lights and flowers to make it even more romantic.
Arrange A Valentine's Day-Themed Party
Decorate your home with heart-shaped balloons and flowers. Make heart-shaped cookies and pizzas and play some interesting love-themed games.
Private Movie Screening
Valentine's Day is probably the best day to re-watch your partner's favorite rom-com. Arrange an at-home screening for the same.
Go Chocolate/Wine Tasting
Enjoy the rich flavors and aroma of wine or chocolate to get closer to your partner.
Take A Tour Of Your Favorite Date Spots
Re-live your first kiss, your first date, and your first fight together. Can anything else be more romantic than this?
Go For A Karaoke Night
Go crazy on the mic with your SO and sing your heart out. You will have so much fun.
Go Shopping
Buy gifts, dresses, and plants for each other and spend time roaming around the city.
Go To A Comedy Show
What's better than laughing your heart out with your partner on this special day? Get tickets for a comedy show and spend your night laughing!
These are some interesting and stress-relieving activities that will jazz up your Valentine's Day. Unwind from your routine and have fun with your beloved this Valentine's Day!
Recommended Articles
The following two tabs change content below.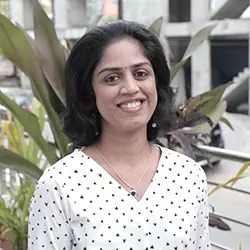 As Chief Editor, Harini sets the tone and editorial direction for StyleCraze to deliver engaging, interesting, and authentic content revolving around women's health, wellness, and beauty. She has over 14 years of experience in content writing and editing for online media. She specializes in the areas of Beauty, Lifestyle, and Health & Wellness and is proficient in Medical Sciences (Biology, Human Anatomy and Physiology, and Biochemistry). Her background in Biomedical Engineering helps her decode and interpret the finer nuances of scientific research for her team. Harini is a certified bibliophile and a closet poet. She also loves dancing and traveling to offbeat destinations.