31 Romantic Valentine's Day Messages To Show Your Undying Love For Your Partner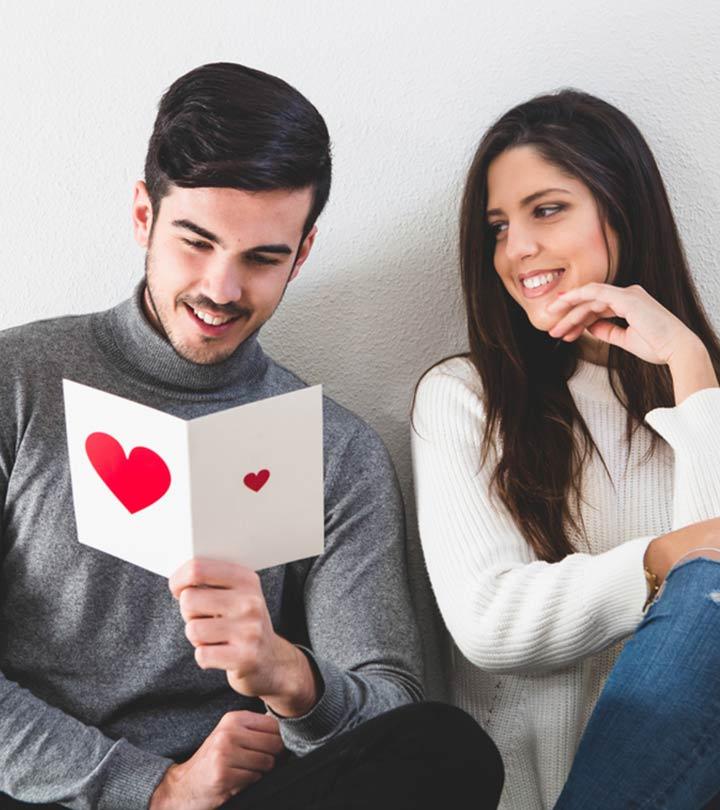 What can be a better opportunity than Valentine's Day to express your love and feelings towards your partner? On the most romantic day of the year, you probably want to pour your heart out and express your love.
We have come up with some of the sweetest and romantic Valentines day messages that will make your day special. Send these romantic and cheesy Valentine's Day messages to your partner and celebrate your love!
31 Sweetest Valentine Messages
You fill my life with joy and thrill. You have given me so much love that can't be measured. You have and will always hold a special place in my heart. Happy Valentine's Day, my dearest!
Every day when I wake up, I think to myself, "What have I done to deserve you?" I have never known a love like this, and I'm so blessed to have you. You make my life joyful and worth living. Thanks for always being there for me. Happy Valentine's Day, my love.
I take this moment to appreciate all the amazing things about the relationship we have shared for so long. You are a loving, caring person, and I am so thankful to have you as my Valentine. I love you to the moon and back.
The best thing about Valentine's Day is the opportunity I get to express my love and care for you. You make every day seem like Valentine's Day. I keep looking forward to spending time with you. I feel grateful to just be with you.
I am filled with joy and courage in your presence. You make me feel weak in the knees and make my heart soar. I'll give you all of me, and I know you'll give me all of you. Happy Valentine's Day, honey!
Love is merely a word until a special person walks into your life and gives it meaning. I'm so thankful that you came into my life and lit it up.
Love is the bond that holds us together, and on this beautiful day, let's celebrate this treasured love of a lifetime. Happy Valentine's Day to my heartbeat. We are inseparable as long as we breathe.
My life with you has become an endless romantic movie. I don't want this romance to ever end. Let's celebrate this beautiful day holding hands. Happy Valentine's Day.
I can't thank you enough for giving me the most joyful and love-filled years of my life. All I want to do is to come home to you. I know there's nothing that can change this about me or make me feel differently about you.
Love is a lot more than romantic dates and dancing in the rain, and I'm glad that we have done all of this and more. I can't wait to experience the other great adventures of life with you. Happy Valentines Day To My Love!
If there's one thing that I've truly done right in my life, it's falling in love with you. Thank you for being so wonderful and dreamy. Happy Valentine's Day, my love.
You are the only thing that makes me want to wake up in the morning. You're my first thought in the morning and the last thought before I go to sleep. I can't imagine my life without you! Happy Valentine's Day. Love you tons.
You know me more than anyone else, and you've helped me become a better version of myself. Thank you for being such a supportive and loving partner to me. There's no day like today for telling how I feel for you! I am crazy for you and will always be. Happy Valentine's Day.
Love can be fragile sometimes, but when treasured and nurtured, it becomes the most amazing feeling. Thank you for giving this amazing relationship because what we share is so rare! Happy Valentine'S Day I Love You.
Valentine's Day is a lot more than my love and affection towards you. It's the day I want to appreciate you for always being there. We are two souls together for eternity. I love you, and will always love you more.
You have become such an inseparable part of my life that I can't imagine a single day without you. Thank you for devoting every day to our love. We will remain like this forever, until the end of the time. Happy Valentine's Day!
My heart loves you, and my soul cherishes you. Let's celebrate this festival of love tonight. Happy Valentine's Day, my love.
Love is about missing someone whose thoughts make you feel happy and warm. You're my dream come true, so always be with me. Happy Valentine's Day.
The day I saw you, I knew that you're the one. I decided to be with you for eternity. And here we are, celebrating our romance once again. I love you so much, my darling. Happy Valentine's Day.
I never knew such passion until I met you, and now, I can't just do without you. You're my love, and you're my life. Keep enriching my life with your presence. You're an inseparable part of me. Happy Valentine's, my darling.
I am sure that cupid made us fall in love and created this unbreakable bond. After so many years, I fall for you again and again. I just can't get enough of you. Happy Valentine's Day, baby.
I don't know about everyone else, but for me, Valentine's Day is all about loving you, kissing you, and making you smile. Let's not waste any more time! I love you. Happy Valentine's Day, honey.
I know that our love is everlasting and is never going to fade away. Being with you is nothing short of a celebration. Happy Valentine's Day, cutie pie.
You didn't just kiss my lips; you kissed my soul. I have fallen for you – hook, line, and sinker. Now not just today or tomorrow, I want to be with you forever. Happy Valentine's Day.
When I saw you for the first time, my heart skipped a beat, and that was the exact moment I realized that you're the one with whom I want to share my life. For now, let's share this wonderful day! Happy Valentine's Day, my dear.
I don't want to live a single day without you. I am so much in love with you that I have started to love every quirk you have. To me, you are perfect, and I can never get enough of you. Happy Valentine's Day, darling.
You are the reason for my happiness, my lasting joy, and my smile. You make me feel alive, and I am insanely in love with you. Let's make this day special. Happy Valentine's Day, my love!
I wish that the wonderful relationship we share gets beautiful every day, so you can become my Valentine now and forever. Your love is pure and unconditional, and I feel so secure in your arms. Happy Valentine's Day, my love.
I have read plentiful of romantic novels and seen hundreds of romantic movies, but our love story is my favorite. Our love is different, special, and never-ending. Happy Valentine's Day, baby.
We have come a long way, loving and complementing each other for years. I hope we take it further and love each other as never before. Be my valentine forever! Happy Valentine's Day!
This Valentine's, I promise you that our love is never going to fade. My love for you is never-ending, and no matter what, I'll always be by your side. Let's hold hands and let our love touch the skies. Happy Valentine's Day, sweetheart.
If you are among those who fall short of words while expressing their love, these amazing messages will make your partner feel warm and closer to you. Leave notes with these messages throughout the day to show your partner that you care, and it'll become the best Valentine's day of your life!
Recommended Articles
The following two tabs change content below.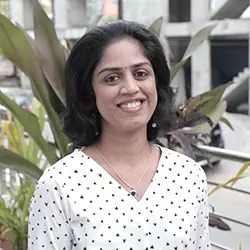 As Chief Editor, Harini sets the tone and editorial direction for StyleCraze to deliver engaging, interesting, and authentic content revolving around women's health, wellness, and beauty. She has over 14 years of experience in content writing and editing for online media. She specializes in the areas of Beauty, Lifestyle, and Health & Wellness and is proficient in Medical Sciences (Biology, Human Anatomy and Physiology, and Biochemistry). Her background in Biomedical Engineering helps her decode and interpret the finer nuances of scientific research for her team. Harini is a certified bibliophile and a closet poet. She also loves dancing and traveling to offbeat destinations.