35 Best Romantic Valentine's Day Movies In Multiple Languages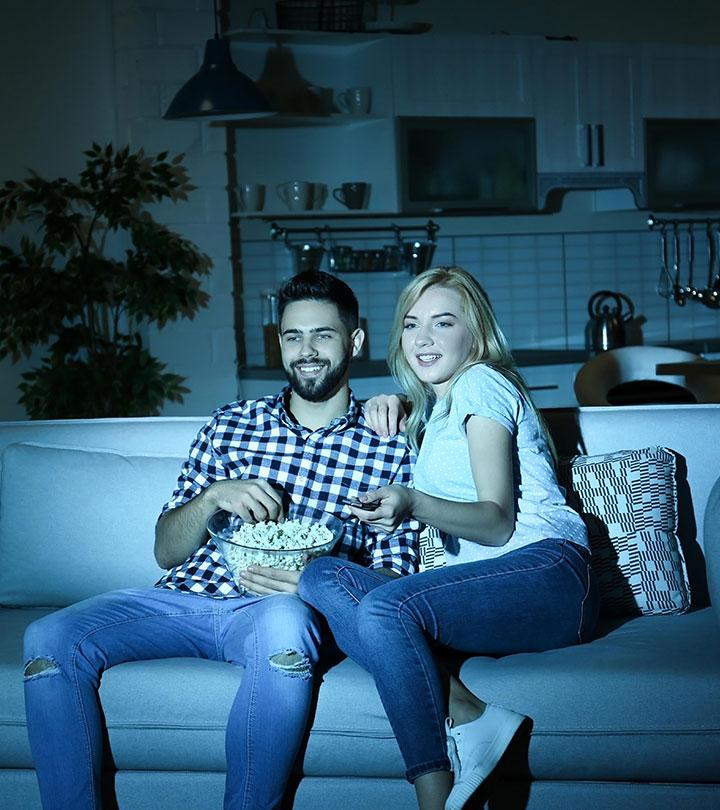 Don't really want to go out this Valentine's Day to do the same old things? Not a problem. This is a perfect day to cuddle up with your bae and watch a Valentine's special movie about love. With so many cheesy and lovey-dovey movies out there, you guys will be spoiled for choice. Also, we have done all the hard work for you and compiled a list of the best Valentine's Day movies in multiple languages. Here are some of the best romantic movies ever made that you can enjoy this Valentine's Day.
Best Love Movies To Watch On Valentine's Day
1. The Notebook
Year: 2004
IMDB: 7.8/10
Language: English
The Notebook is adored by women all over the world. Allie, played by Rachel McAdams, is a beautiful and likable character. She is pursued by the equally charming Noah, who is played by Ryan Gosling. Their love story lasts until their old age. The amazing performances by McAdams and Gosling have made this film win a lot of acclaim and awards. It may be a bit cheesy, but it's genuine and heartwarming as well.
2. Eternal Sunshine Of The Spotless Mind
Year: 2004
IMDB: 8.3/10
Language: English
In this unique film, it is revealed that a couple chose to have a procedure done after their split that erased their memories of one another. Joel, played by Jim Carrey, is paired opposite Clementine, played by Kate Winslet. The movie gradually reveals the intimate and loving moments of their relationship, and you become emotionally involved in their heartache and pain.
3. 50 First Dates
Year: 2004
IMDB: 6.8/10
Language: English
There is hardly a more likable pairing than Adam Sandler and Drew Barrymore. In this movie, they live in Hawaii, and after he falls for her, Sandler turns from a playboy into a loving boyfriend — the only issue is that his girl has short-term memory loss, and she relives the same day again and again. This movie is funny, but it is also a sappy romantic movie.
4. Shrek
Year: 2001
IMDB: 7.8/10
Language: English
It is hard to believe that it has been over a decade since the awesome movie Shrek came out. This is a super fun,anti-fairy tale where the ogre manages to get the princess. Featuring the voices of Eddie Murphy, Mike Myers, John Lithgow, and Cameron Diaz, Shrek is a  happy-happy movie that is perfect for lovers.
5. Titanic
Year: 1997
IMDB: 7.8/10
Language: English
If you have never watched Titanic, you need to right away! It is a classic. And if you already have, do watch it again this Valentine's Day. This tragic romantic movie has won 11 Oscars because of its outstanding plot, cast, and music.
6. Heartbreaker (L'Arnacœur)
Year: 2010
IMDB: 6.7/10
Language: French
Heartbreaker is a rom-com about a hottie named Alex, who specializes in breaking relationships up using whatever means necessary. However, when he is hired by a rich man to stop his daughter from marrying a man he does not approve of, complications arise and things don't go as expected. This entertaining comedy is a feel-good movie shot mostly in Monaco, featuring Romain Duris and Vanessa Paradis.
7. Romantics Anonymous (Les Émotifs Anonymes)
Year: 2010
IMDB: 6.9/10
Language: French
This movie is as super sweet as the chocolates featured in it. This beautiful movie about two individuals suffering from severe social anxiety who develop feelings for each other will truly touch your heart. Angélique, who is a brilliant yet immensely shy chocolatier, meets Jean-René, who owns a chocolate company. No doubt the chemistry is there, but will they be able to get over their anxiety? Or will their emotional handicap get in the way of their love?
8. I Do (Prête-Moi Ta Main)
Year: 2006
IMDB: 6.7/10
Language: French
The story revolves around Luis, who is a happy and single 43-year old-bachelor. He hires his friend's sister to pose as his fiancée, just so his family gets off his back about getting married. He wants her to jilt him on their wedding day, providing him an excuse to never marry again. However, his plans go horribly wrong when true love enters the scene. This movie stars Alain Chabat and Charlotte Gainsbourg.
9. The Fairy (La Fée)
Year: 2011
IMDB: 6.1/10
Language: French
This movie proves that movies don't need a lot of dialogue to touch people's emotions. This whimsical and childlike near-silent rom-com is about Dom, a hotel night clerk who is visited by a girl claiming to be a fairy. This fairy claims that he can get three wishes. However, after two of his wishes come true, the fairy mysteriously disappears. Dom, who has fallen madly in love with her, keeps looking for her everywhere.
10. The Taste Of Others (Le Goût Des Autres)
Year: 2000
IMDB: 7.2/10
Language: French
This is a movie about six star-crossed lovers who get romantically entangled despite having different lifestyles and tastes. This witty but dramatic film centers around Castella (a businessman), Angélique, (his wife), and Clara (an English tutor-cum-actress). It also includes a parallel love story that involves Castella's musician driver, his bodyguard, and Manie (a barmaid).
11. Lootera
Year: 2013
IMDB: 7.3/10
Language: Hindi
This beautiful movie is one of the most heart-wrenching yet deeply romantic movies ever made. The story revolves around an aristocrat's daughter who falls in love with an archaeologist. However, he has a secret that could drive a wedge between them and their beautiful love story.
12. Yeh Jawaani Hai Deewani
Year: 2013
IMDB: 7.1/10
Language: Hindi
This story is about Kabir and Naina, who meet and bond during a trekking trip. However, before Naina can express her feelings, Kabir leaves to pursue his dream career. They meet years later, but he hasn't changed much – he still values his dreams way more than relationships.
13. Kal Ho Naa Ho
Year: 2003
IMDB: 8/10
Language: Hindi
This beautiful film revolves around Naina, who is a perpetually depressed introverted girl whose life takes a U-turn when she meets Aman, a happy-go-lucky young man. But, Aman has a few secrets of his own that may change her life forever. The story also involves Rohit, Naina's best friend, who has a secret crush on her.
14. Dilwale Dulhania Le Jayenge
Year: 1995
IMDB: 8.1/10
Language: Hindi
This film revolves around the love story of Raj and Simran. When they meet in Europe, it definitely isn't love at first sight. However, when Simran has to move to India for a marriage that her father has arranged for her, love enters the picture.
15. Rab Ne Bana Di Jodi
Year: 2008
IMDB: 7.2/10
Language: Hindi
This is a super cute feel-good romantic movie that revolves around Suri and Taani. This is a breathtaking, awe-inspiring love story of a shy man named Suri and his wife and love of his life, Taani. Suri is ready to go to any lengths to make his wife happy, even create a secret identity for himself.
16. Ghare And Baire
Year: 2018
IMDB: 6.4/10
Language: Bengali
The awesome chemistry between the actors Jisshu Sengupta and Koel Mallick in this film is simply awesome. 'Ghare And Baire' revolves around subjects like friendship, love, separation, passion, and comedy. In this film, Amit, who is a band musician, forgoes his dreams of creating music in Kolkata and takes up a corporate job in Mumbai. He hopes to express his love to Labanya one day, who is his best friend. But he goes through immense heartbreak when the unconventional Labanya, under insane family pressure, agrees to go for a traditional arranged marriage.
17. Bojhena Shey Bojhena
Year: 2012
IMDB: 7.7/10
Language: Bengali
This is an insanely emotional, entertaining, engaging, and thrilling movie. This movie is a bit different from the other commercial outputs. You can feel the intense pain and emotion of every character. The film features two couples – one is Soham and Mimi Chakraborty, and the other is Abir Chatterjee and Paayel Sarkar. This film is full of charm, wit, and cinematic charisma.
18. Saptapadi
Year: 1961
IMDB: 8.1/10
Language: Bengali
This film casts the iconic Uttam-Suchitra duo. Saptapadi features the doomed romance of a Christian girl and a Bengali Brahmin boy. It has outstanding camera work, a brilliant script, and heart-touching music. Saptapadi provides a near-perfect movie experience.
19. Shriman Prithviraj
Year: 1973
IMDB: 7.5/10
Language: Bengali
The film Shriman Prithviraj was made to present a funny take on child marriage. This free-flowing rom-com has some amazingly rendered romantic tracks. It is a Bengali classic that features an innocently beautiful pre-adolescent love story.
20. Harano Sur
Year: 1957
IMDB: 7.6/10
Language: Bengali
The iconic duo Uttam Kumar and Suchitra Sen – that is what this film is all about. It is all about their presence, their chemistry, and their charisma. It will keep you captivated throughout the movie. Uttam Kumar is an amnesiac who meets Suchitra Sen, a doctor. They fall madly in love and eventually tie the knot. However, Uttam Kumar has another accident and recovers his lost memory. He forgets all about her and returns to his old life. Suchitra goes around Kolkata in search of her husband.
21. Mouna Ragam
Year: 1986
IMDB: 8.5/10
Language: Tamil
This is a beautiful movie about Divya, a woman who is grieving over the death of the love of her life. She is coaxed into an arranged marriage with Chandra Kumar. Over a year, the newly-married couple try to adjust to each other's habits and live with one another.
22. Moondram Pirai
Year: 1982
IMDB: 8.6/10
Language: Tamil
A woman regresses to her childhood after getting in a car crash and suffering a head injury. Completely lost, she ends up being trapped in a brothel before getting rescued by a lonely school teacher who ends up falling in love with her.
23. Vinnaithaandi Varuvaayaa
Year: 2010
IMDB: 8/10
Language: Tamil
This movie revolves around an aspiring filmmaker who goes through immense emotional turmoil when he falls for a Christian girl who only wants to be friends with him.
24. Roja
Year: 1992
IMDB: 8.2/10
Language: Tamil
An innocent girl from a little village in Tamil Nadu gets married to a sophisticated city-dweller. She slowly falls in love with him and moves with him to Kashmir. All is rosy – until fate strikes and he gets kidnapped by militants.
25. Bombay
Year: 1995
IMDB: 8.1/10
Language: Tamil
A Hindu guy and a Muslim girl fall in love. They get married and move to Mumbai, where they have two kids. However, erupting riots and growing religious tensions threaten to tear their beautiful little family apart.
26. 100% Love
Year: 2011
IMDB: 7/10
Language: Telugu
Balu's life is turned upside down when his cousin Mahalakshmi comes over to stay with him. However, will Balu let himself fall in love with Mahalakshmi, or will his ego step in between the love story that could have been?
27. Bommarillu
Year: 2006
IMDB: 8.2/10
Language: Telugu
This film revolves around a young guy who realizes that he needs to oppose his dominating father if he wants to find true love and happiness.
28. Konchem Ishtam Konchem Kashtam
Year: 2009
IMDB: 7.1/10
Language: Telugu
Siddhu appears to be always smiling and happy but he is hiding a sad past. Geeta, his to-be love interest, joins his college. They eventually fall madly in love and want to get married. But, Geeta's father refuses to accept their love unless Siddhu sorts out his past issues.
29. Nuvvostanante Nenoddantana
Year: 2005
IMDB: 7.1/10
Language: Telugu
Before he can marry the love of his life, a super-rich city guy from England is asked to prove his worth and work ethic by working on a farm in rural India. Will he be able to do it? Watch the movie to find out.
30. Magadheera
Year: 2009
IMDB: 7.6/10
Language: Telugu
This movie revolves around a bike stuntman who suddenly recalls his previous life as a warrior. He then pursues his lover's reincarnation in an attempt to meet his soulmate. However, a sinister figure from their shared past life threatens to separate them forever.
31. Jatt And Juliet
Year: 2012
IMDB: 7.5/10
Language: Punjabi
This movie is about Jatt, who is a mischievous yet lovable guy, and Juliet, who is a typical modern Punjabi girl. They have an intense dislike for each other when they meet each other on their way to Canada. However, life brings them together again and again, and their hatred slowly turns into friendship. They realize their true feelings only when they get separated. Will fate give them another chance?
32. Jee Aayan Nu
Year: 2003
IMDB: 6.3/10
Language: Punjabi
Sardar Jasbir Singh Grewal decides to arrange the marriage of Simar, his only child, with Inder, the son of his friend. This creates conflict between him and his snobbish wife Kuldip. Simar and Inder agree to the marriage. During the engagement ceremony, they find out that Inder does not want to relocate to Canada, and the wedding is canceled. What will happen after this? Watch the movie to find out.
33. Angrej
Year: 2015
IMDB: 8.6/10
Language: Punjabi
This highly-rated film is based on the story of a thoughtful young man who is struggling to find a girl to marry.
34. Jatt And Juliet 2
Year: 2013
IMDB: 7.4/10
Language: Punjabi
This story revolves around two police officers from Punjab who head to Canada to work on a mission. However, when they get to their destination, they realize that their mission is not as simple as they first thought. What will happen? Watch the movie to find out!
35. Carry On Jatta
Year: 2012
IMDB: 8.2/10
Language: Punjabi
This movie is about Jass, who falls in love with Mahie, who is bent on only marrying an orphan. So, to be with her, Jass lies to her and pretends that he has no family. This leads to hilarious situations and more complications once they get married.
It's Valentine's Day, and love is in the air. What is a better way to enjoy it than being curled up on your sofa with your bae and watching a movie? Choose one of the above movies and get ready to cry, laugh, sniff, and everything in between. Whether you are single and taking some "me" time, celebrating the day with friends, or in bed with your special someone, these are the most romantic movies out there that you can enjoy. Make sure to have tissues and popcorn at the ready!
Recommended Articles
The following two tabs change content below.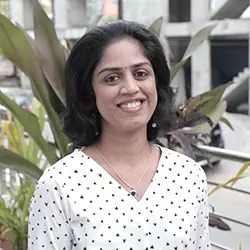 As Chief Editor, Harini sets the tone and editorial direction for StyleCraze to deliver engaging, interesting, and authentic content revolving around women's health, wellness, and beauty. She has over 14 years of experience in content writing and editing for online media. She specializes in the areas of Beauty, Lifestyle, and Health & Wellness and is proficient in Medical Sciences (Biology, Human Anatomy and Physiology, and Biochemistry). Her background in Biomedical Engineering helps her decode and interpret the finer nuances of scientific research for her team. Harini is a certified bibliophile and a closet poet. She also loves dancing and traveling to offbeat destinations.