19 Valentine's Day Quotes And Phrases In Spanish
Let your partner know how much love you have for them through a heartfelt quote.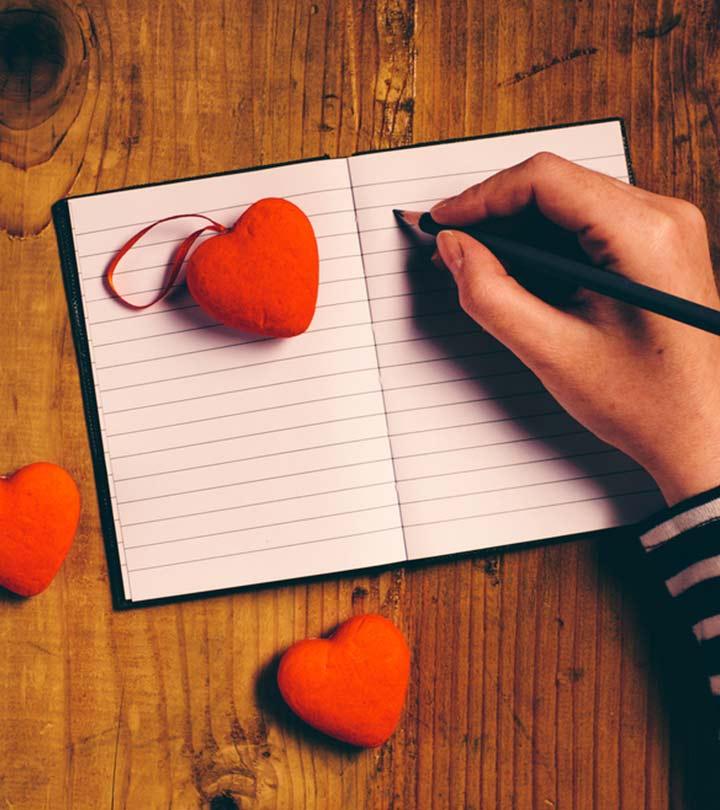 When you love someone deeply, you always want to do something different and unique for them. So, why not try your hand at some Valentine's Day quotes in Spanish if you are bored of the same old tradition of gifting chocolates, roses, and romantic presents. Here, we have listed some romantic quotes in Spanish that you can use to surprise your partner.
Spanish is a romantic language, and some of the best love poems have been produced by Spanish poets. So, make your Valentine's Day special by surprising your loved one with these romantic quotes. In this article, we have listed some well-known Spanish love quotes and their English translation. Keep scrolling!
Spanish Phrases And Quotes To Spice Up Your Valentine's Day
"Si me dieran a elegir entre mi mundo y tú, elegiría mi mundo porque mi mundo eres tú."
This beautiful quote states, "If I ever had to choose between you and my world, I would choose my world because you are my world."  Send this quote to your spouse to show them how much you mean to them.
"A veces me pregunto por qué la vida es tan bella. Ahora ya lo se, porque tú estás en ella."
This adorable Spanish quote translates to, "I sometimes wonder why my life is so beautiful and now I know. It's beautiful because you are in my life." You can make your spouse feel special with this super romantic quote this valentine.
"Tu amor me inspira, tu ternura me conmueve y tus besos me enloquecen."
If your spouse is your muse and you want to make them feel special, send this meaningful quote to them that says, "Your love inspires me, your warmth touches me, and your kisses drive me crazy."
"Tarda una hora en conocerte y solo un dia en enamorarme. Pero me llevará toda una vida poder olvidarte."
It is very easy to fall in love. If it was love at first sight with your partner, send them this Spanish quote to convey the depth of your feelings. It says, "It took me an hour to know you, and a day to fall in love with you. But to forget you, it'll take me a lifetime".
"Cada hora que paso contigo me parece un Segundo."
Here is a short and simple quote that's enough to make your spouse feel special. If time flies when you are with them, send them this beautiful Spanish quote. It states, "Each hour that is spent with you seems like a second."
"Eres lo mas importante para mi."
If you want to tell your partner that they are extremely important to you, send this sweet and simple quote to them. This Spanish quote means, "You are the most essential thing in my life."
"Te quiero no solo por como eres, sino por como soy yo cuando estoy contigo." 
Express your feelings for your partner with this amazing Spanish quote this Valentine's Day. This beautiful quote says, "I love you not only for the way you are but also because of the way I am when I am with you."
"Amame cuando menos lo merezca, por que sera cuando mas lo necesite."
If you want your partner to be with you forever, this is the Spanish quote to send them. The quote means, "Love me when I least deserve it because it will be when I need your love the most."
"Amar es encontrar en la felicidad de otro la propia felicidad."
If you love your partner more than life itself, this is the perfect romantic quote to send to them. It says, "Loving is finding your happiness in someone else's happiness."
"La mejor foto que tengo, es aquella en la cuál sonrío por ti."
If you are head over heels in love with someone, this is the right quote to send them. This Spanish quote translates to, "The best photograph I have ever seen is the one in which I am smiling because of you."
"Cuando era niño soñaba con conquistar el mundo, ahora me doy cuenta que tú eres mí mundo y me has conquistador."
Here is a super cheesy romantic quote to send to your partner. It means, "When I was a kid, I dreamed of conquering the world, and what I realize is that you're my world and you have conquered me."'
"Esta vida es mía, pero este corazon es suyo. Esta sonrisa es mia, pero la razon eres tú."
"This life is mine, but this heart is yours. This smile is mine, but the reason is you." Isn't that absolutely beautiful?
"Aunque no sepa quererte de la forma que a tí te gustaría, siempre te querré con todo mi corazón de la mejor forma que sepa."
Convey your feelings to your spouse with this amazing Spanish quote. This quote says, "Even though sometimes I don't love you the way you like, I will always love you with all my heart and in the best way that I can."
"Soy feliz de compartir cada instante de mi vida a tu lado."
When you are drenched in someone's love, share this romantic quote with them. This quote translates to, "I am happy to share every moment of my life with you."
"Desde que te conocí no hago nada más que pensar en ti."
Make your spouse feel special with this beautiful Spanish quote that says, "I keep thinking of you and do nothing ever since I met you."
"Nuestro amor es como el viento. No puedo verlo, pero puedo sentirlo."
This is a poetic way to make your beloved feel special this Valentine's Day. This beautiful quote means, "Our love is like the wind. I can feel it, but can't see it."
"Anoche miré al cielo y empecé a dar a cada estrella una razón por la que te quiero tanto. Me faltaron estrellas."
Can't get enough of your loved one? Here is a quote that will reflect your feelings in the perfect way. "Last night, I looked at the sky and gave each star a reason why I love you. Those stars weren't enough." This quote says that there are uncountable reasons for loving someone, which is quite romantic.
"Hoy te quiero más que ayer, pero menos que mañana."
If you want to tell your partner that your love will keep growing every day, this is a great quote to send them. It says, "I love you more than I did yesterday, but less than I will tomorrow."
"Te ame desde el momento en que puse mis ojos en ti."
If you fell for your partner the first time you saw them, choose this quote for your Valentine card to make them feel special. This quote means, "I loved you from the moment I laid my eyes on you for the first time."
It is a great idea to start your day by sending your partner romantic Valentine's Day quotes in Spanish if you want to celebrate the day with something unique. Surprise them with the above Spanish quotes, along with your gifts, to make them feel amazing. These heartfelt quotes and phrases will definitely spice up this special day. You can also incorporate them in your love letter for your partner. So, choose your favorite quotes from this collection and send them to your partner to make them feel giddy with delight.
The following two tabs change content below.