51 Best Valentine's Day Quotes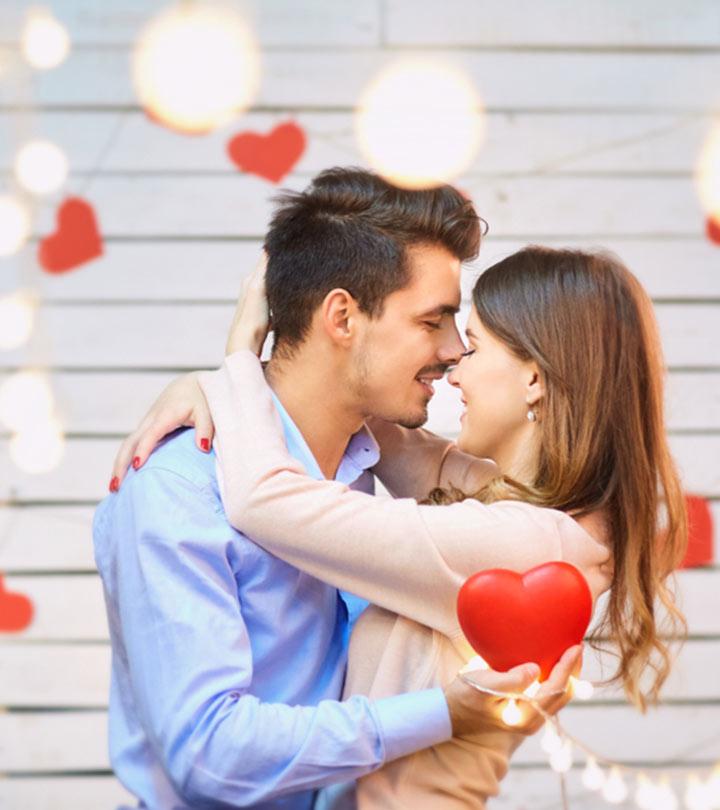 Valentine's Day is around the corner, and anyone who's deeply in love would have plans to celebrate this special day in the most romantic way. If you are not sure how to express your feelings to your partner, you can write a love letter and make them feel loved.
Here are some of the most beautiful and cute Valentines day quotes you can send to the love of your life. Fill your Valentine's card with these adorable quotes and reignite your love for each other once again.
51 Best Valentine's Day Quotes
1. Love Is Unconditional
"To be brave is to love someone unconditionally without expecting anything in return." – Madonna
2. Falling In Love Is Crazy
"The single most extraordinary thing I've ever done with my life is fall in love with you." – Beth Pearson
3. Without Love, Life Is Meaningless!
"I love you the way a drowning man loves air. And it would destroy me to have you just a little." – Rae Carson
4. When Someone Loves You Back
"You know you're in love when you can't fall asleep because reality is finally better than your dreams."– Dr. Seuss
5. The More You Fall In Love, The Deeper It Gets.
"I swear I couldn't love you more than I do right now, and yet I know I will tomorrow." – Leo Christopher
6. When Someone Loves You More Than Your Expectations
"If I know what love is, it's because of you." – Hermann Hesse
7. When You Learn How Deep The Feeling Is
"The best love is the kind that awakens the soul; that makes us reach for more, that plants the fire in our hearts and brings peace to our minds. That's what I hope to give you forever."– Nicholas Sparks
8. Love Doesn't Know Any Flaws
"I saw that you were perfect, and so I loved you. Then I saw that you were not perfect and I loved you even more."– Angelita Lim
9. Love Makes You Speechless
"You have bewitched me body and soul, and I love, I love, I love you."– Jane Austen
10. When You're Madly In Love
"There is a madness in loving you, a lack of reason that makes it feel so flawless."–  Leo Christopher
11. When You Want To Be Poetic
"I love you past the moon and miss you beyond the stars."– J.M. Storm
12. When Love Becomes Everything
"To the world you may be one person, but to one person you are the world." – Bill Wilson
13. Love Makes You A Better Person
"I love you not only for what you are, but for what I am when I am with you." – Roy Croft
14. When Your Heart Takes Over
"Love is of all passions the strongest, for it attacks simultaneously the head, the heart, and the senses." – Lao Tzu
15. Because Love Is Absolute
"I love you without knowing how, or when, or from where. I love you simply, without problems or pride." – Pablo Neruda
16. Only Love Matters
"If you remember me, then I don't care if everyone else forgets." – Haruki Murakam
17. Because You Keep Falling In Love Again And Again
"It was love at first sight, at last sight, at ever and ever sight." – Vladimir Nabokov
18. Love Doesn't Die
"I'll love you, dear, I'll love you till China and Africa meet and the river jumps over the mountain and the salmon sing in the street." – W.H. Auden
19. Love Is For Life
"Grow old with me! The best is yet to be." – Robert Browning
20. Love Is Uncertain
"Love has nothing to do with what you are expecting to get – only with what you are expecting to give–which is everything."– Katharine Hepburn
21. Love Is Acceptance
"I've always loved you, and when you love someone, you love the whole person, just as he or she is, and not as you would like them to be."– Leo Tolstoy, Anna Karenina
22. When Your World Is Immersed In Love
"I hope you don't mind that I put down in words how wonderful life is while you're in the world."– Elton John
23. When You're In Love, You're Inseparable
"If you live to be a hundred, I want to live to be a hundred minus one day so I never have to live without you." – A. A. Milne
24. When You're Blinded In Love
"I've never had a moment's doubt. I love you. I believe in you completely. You are my dearest one. My reason for life." – Ian McEwan
25. When Love Starts To Blossom
"Did my heart love till now? Forswear it, sight! For I ne'er saw true beauty till this night." – William Shakespeare
26. Love Makes You Indivisible
"You and I, it's as though we have been taught to kiss in heaven and sent down to earth together, to see if we know what we were taught." – Boris Pasternak
27. Lose Your Senses In Love
"I would love to say that you make me weak in the knees but to be quite upfront and completely truthful you make my body forget it has knees at all."–  Tyler Knott Gregson
28. You Fall In Love, Every Single Day
"Love starts as a feeling, but to continue is a choice. And I find myself choosing you, more and more every day."– Justin Wetch
29. Love Can Surprise You
"You are the poem I never knew how to write and this life is the story I have always wanted to tell."– Tyler Knott Gregson
30. Love Is An Incredible Feeling
"Hear my soul speak: The very instant that I saw you, did My heart fly to your service." – William Shakespeare
31. There's No Looking Back In Love
"I fell in love with the way you fall asleep: slowly, and then all at once." – John Greece
32. Love Is Unstoppable And Uncontrollable
"In vain I have struggled. It will not do. My feelings will not be repressed. You must allow me to tell you how ardently I admire and love you." – Jane Austen
33. Love Doesn't End
"Each time you happen to me all over again." – Edith Wharton
34. You Can't Quit Loving Someone
"I love you more than words can wield the matter, Dearer than eyesight, space and liberty." – William Shakespeare
35. When You Get Absorbed In Love
"You are my heart, my life, my one and only thought. – Arthur Conan Doyle
36. The Universe Is Trying To Set You Up
"The winds were warm about us, the whole earth seemed the wealthier for our love." – Harriet Prescott Spofford
37. When You Are In Love, Time Flies
"If I were to live a thousand years, I would belong to you for all of them. If we were to live a thousand lives, I would want to make you mine in each one." – Michelle Hodkin
38. Love Has No Barriers
"I loved her against reason, against promise, against peace, against hope, against happiness, against all discouragement that could be." – Charles Dickens
39. Love Helps You Grow
"I like myself better when I'm with you." – Mitch Albom
40. Fairy Tales Are True
"The minute I heard my first love story, I started looking for you." – Jalaluddin Rumi
41. Love Makes You Blossom
"I want to do with you what spring does with the cherry trees." – Pablo Neruda
42. When The One Is Enough
"I would not wish any companion in the world but you." – William Shakespeare
43. Love Is All You Need
"I look at you and I would rather look at you than all the portraits in the world." – Frank O'Hara
44. Love Can Happen In Seconds
"When I saw you I fell in love, and you smiled because you knew." – Giuseppe Verdie
45. Love Is Eternal
"I know from experience that the poets are right: love is eternal." – E.M. Foster
46. When You Fall Short Of Words To Describe Your Love
"If I loved you less, I might be able to talk about it more."– Jane Austen
47. Love Surprises You Every Day
"I do love nothing in the world so well as you – is not that strange?" – William Shakespeare
48. Love Nourishes You
"It has made me better loving you… it has made me wiser, and easier, and brighter." – Henry James
49. Falling In Love Is Unstoppable
"There I was, way off my ambitions, getting deeper in love every minute." – F. Scott Fitzgerald
50. Love Is Dreamy
"Once upon a time there was a boy who loved a girl, and her laughter was a question he wanted to spend his whole life answering." – Nicole Krauss
51. Love Happens When You Least Expect It
"There is never a time or place for true love. It happens accidentally, in a heartbeat, in a single flashing, throbbing moment." – Sarah Dessen
We all get caught up in our hectic schedules, and more than often, it's our communication and expression of love that take a backseat. This Valentine's Day, make your partner feel loved and cherished with these most romantic quotes.
Recommended Articles
The following two tabs change content below.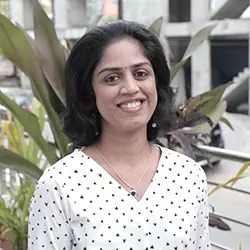 As Chief Editor, Harini sets the tone and editorial direction for StyleCraze to deliver engaging, interesting, and authentic content revolving around women's health, wellness, and beauty. She has over 14 years of experience in content writing and editing for online media. She specializes in the areas of Beauty, Lifestyle, and Health & Wellness and is proficient in Medical Sciences (Biology, Human Anatomy and Physiology, and Biochemistry). Her background in Biomedical Engineering helps her decode and interpret the finer nuances of scientific research for her team. Harini is a certified bibliophile and a closet poet. She also loves dancing and traveling to offbeat destinations.