Is Vaseline Good For Your Lips?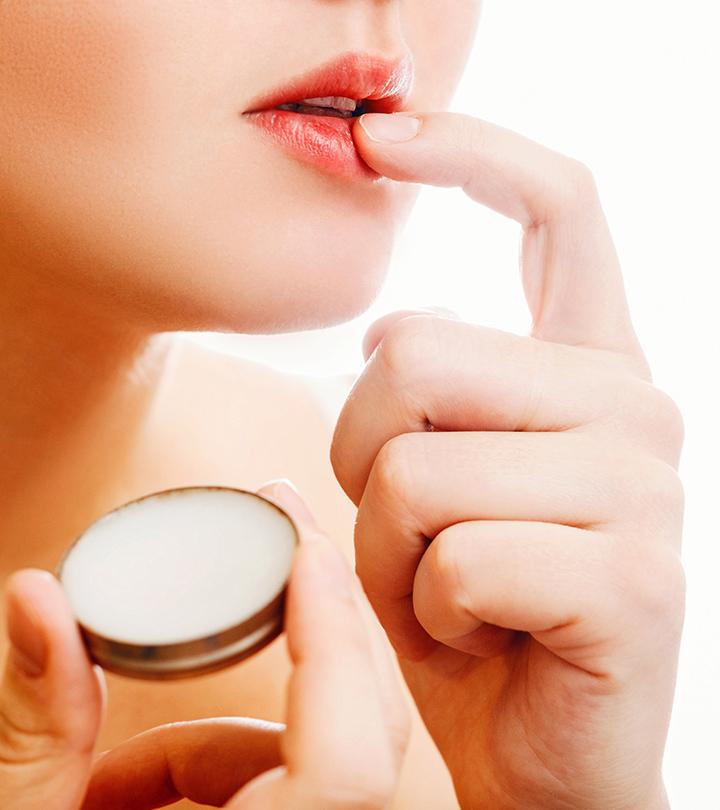 Dry, chapped, and flaky lips are a common problem during cold and dry weather. When this happens, you are usually told not to apply lipstick or lip gloss as they can make the situation even worse. Instead, your best bet is a thick moisturizing agent that can smoothen and re-texturize your lips and eliminate dryness and chapping. You are probably thinking of Vaseline right now. While Vaseline is the most popular lip product, does it really do the job? Read on to find out whether applying Vaseline helps or damages your lips.
Is Vaseline Good For Chapped Lips?
Vaseline is basically petroleum jelly, a type of occlusive moisturizer that helps lock the moisture in your skin (1). Unlike humectants that acquire water from the air, Vaseline works by forming a protective barrier on the lips to prevent moisture loss. This means that it does not add any moisture to your lips but seals in the existing moisture. Therefore, if your lips are chapped and need moisture, applying Vaseline first will not do you much good since there is not enough moisture for it to lock in (2).
Vaseline or white petroleum jelly is a safe and gentle way to keep the hydration and moisture in your lips protected. It strengthens the skin barrier and helps deal with extreme dryness and irritation (3). You can include it in your daily skin care regimen and use it in combination with other moisturizing products to prevent your lips from chapping.
However, you must also remember that Vaseline is produced by a refining process that uses potentially harmful chemicals. Also, it is obtained from petroleum using a drilling technique that is harmful to the environment. It is a complicated product and needs thorough analysis before you decide to buy it.
Slathering Vaseline on your chapped lips is not a great way to use it. Learn the best way to use it in the next section.
How To Use Vaseline On Lips
When your lips dry out and turn flaky, you should avoid licking or picking the flaky skin. Here's what you need to do:
Exfoliate your lips to buff away the dead skin and flakes. You can make your own exfoliating scrub with sugar and natural emollients such as cocoa butter.
Moisturize your lips with a soothing moisturizer or lip balm containing hyaluronic acid and ceramides to prevent irritation and further chapping. You can also use a natural moisturizer, such as shea butter, coconut oil, cocoa butter, etc., to moisturize dry lips.
Finally, apply a coating of Vaseline to lock the moisture in and retain the softness and smoothness of your lips.
Note: Do not exfoliate your lips daily. You can use a mild exfoliant to scrub away dirt, dead skin, and impurities from your lips 2 to 3 times a week.
While Vaseline is great for locking the moisture in your lips, you need to take some precautions as it can cause some side effects. Check them out below.
Side Effects Of Vaseline On Lips
Some side effects of Vaseline include:
Adverse Reaction
Petroleum-based products may cause adverse reactions like redness and irritation if you have sensitive skin. Therefore, always perform a patch test on your arm before using Vaseline on your sensitive skin.
Infection
Petroleum jelly may cause a fungal or bacterial infection if you don't maintain proper hygiene before using it. Its sticky texture may trap fungi or bacteria that you then apply and spread around your lips. So, make sure that you keep your jar of Vaseline clean and in a hygienic place. Also, make sure that you wash your hands and cleanse and dry your lips properly before applying it to your chapped lips.
Aspiration Pneumonia
Please consult your doctor before using Vaseline around the nose or the mouth area, especially for children. Accidentally inhaling Vaseline can lead to aspiration pneumonia (4).
Clogged Pores
Vaseline is comedogenic, which means it can clog pores. When you use it on your lips, there are chances that the pores around your mouth can get clogged up and unclean over time. Therefore, cleanse your lips thoroughly before using Vaseline.
Now, let's answer the question that is on everyone's mind.
Is Vaseline Better Than Chapstick?
You can use a chapstick infused with sunscreen (SPF) on your lips to keep them hydrated and moisturized and then top up with Vaseline to prevent the moisture from escaping. The main differences between chapstick and Vaseline are:
Chapsticks can be flavored and fragranced, whereas Vaseline is odorless, tasteless, and colorless.
Vaseline contains petroleum jelly with a bit of scent to lock in the moisture, whereas chapsticks are made with moisture-infusing ingredients that help in healing dry lips.
Chapsticks are only made for lips, whereas Vaseline can also be used on other body parts (like knees and elbows) to get rid of dryness.
So, should you use chapstick or Vaseline? Both! Chapstick moisturizes dry lips, and Vaseline helps in sealing the moisture in and keeping the skin barrier intact. While you can get away with using just chapstick, there is no point in using Vaseline without applying chapstick first.
Chapped lips can be annoying and even painful. Learn how to prevent your lips from chapping in the next section.
How To Prevent Chapped Lips
Some of the things you can do to prevent chapped lips are:
Do not breathe from your mouth. Mouth breathing emits warm air over your lips that can lead to dryness and chapping.
Do not keep licking your lips when they are dry. People find it almost irresistible, but your saliva can worsen the dryness and leave your lips even more chapped and flaky.
Avoid touching your lips repeatedly when they are dry and chapped. This can transfer germs onto their surface and cause an infection.
Drink plenty of water to keep your body, skin, and lips hydrated.
During winters, use a humidifier in your room to maintain optimum humidity. Lack of moisture in the air causes skin dryness due to trans-epidermal water loss.
Stay away from lip products that contain artificial dyes and fragrances as they can lead to dryness and allergic reactions. Also, products containing preservatives and harsh substances like sulfates and parabens are best avoided as they strip away the natural oils from your lips and leave them dehydrated.
Use a lip moisturizer or balm with SPF since excessive sun exposure can also cause dryness.
Ingredients such as menthol, cinnamon, salicylic acid, and alcohol can irritate the skin and make it dry and flaky. Avoid them in your lip products.
Exfoliation is the key. It helps eliminate dirt and impurities to smoothen the skin.
Besides following these tips, you can also avoid certain ingredients that can dry out your lips and use others that can heal them. Check them out below.
Ingredients To Avoid That May Dry Out Your Lips
According to the American Academy of Dermatology, these are some of the worst offenders on the list (5):
Menthol
Eucalyptus
Artificial flavors and fragrances
Camphor
Lanolin
Octinoxate or oxybenzone
Propyl gallate
Phenol
Salicylic acid
Ingredients That Can Heal Dry Lips
These are some of the best ingredients to combat lip dryness (5):
Ceramides
Mineral oils
Castor oil
Shea butter
Petroleum
Cocoa butter
Zinc oxide and titanium oxide
White petroleum jelly
Dimethicone
Hemp seed oil
The Final Take
Vaseline is generally safe to use on chapped lips. It traps the existing moisture in your lips rather than replenishing the moisture content. Vaseline also helps combat skin conditions like eczema and rosacea. The best way to heal your chapped lips is by first applying a moisturizing lip product (like a lip balm, lip mask, or chapstick) and then topping it off with Vaseline.
Expert's Answers For Readers' Questions
Does Vaseline or petroleum jelly cause lip darkening?
Petroleum jelly contains mineral oil, which helps in smoothening out the lips. However, when applied after sun exposure, it may cause lip-darkening.
Is Vaseline safe?
Vaseline is safe to use and recommended for treating skin dryness. However, make sure it does enter your body through the nose or mouth.
What deficiencies cause dry lips?
The deficiencies of vitamins B9, B2, B6, and B12 in the body are said to cause dry lips.
Sources
Articles on StyleCraze are backed by verified information from peer-reviewed and academic research papers, reputed organizations, research institutions, and medical associations to ensure accuracy and relevance. Read our editorial policy to learn more.
The following two tabs change content below.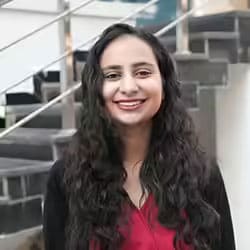 Arshiya Syeda is an editor and certified counselor. Ever the lover of the written word, she served on the editorial boards of her school and college newsletters. Writing articles on hairstyles, hair care, and nutrition helped her combine her love for reading, writing, and research. As an editor, she helps her team members deliver polished and meticulously researched content. Arshiya is fluent in English, Urdu, and Hindi and aims to become a multilinguist by learning German and teaching herself American Sign Language (ASL).