VBeam Perfecta Laser Treatment: Benefits, How It Works, And Risks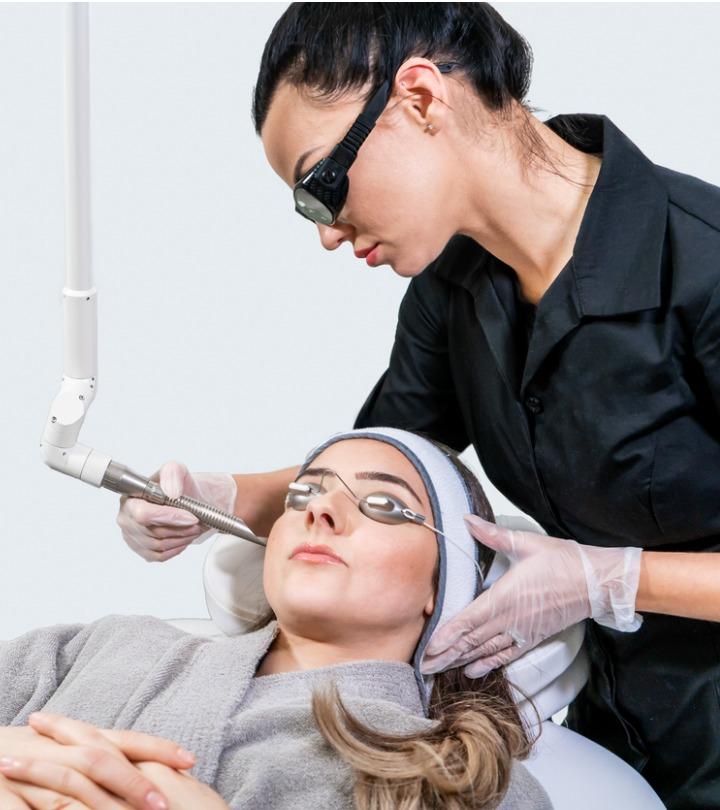 If you are struggling with pigmentation, visible veins, acne, scars, and rosacea, consider the VBeam Perfecta laser treatment. This world-renowned technology uses pulsed dye laser to improve vascular skin conditions and facial redness with minimum downtime. It often gives instant results. Keep reading to find out all about VBeam Perfect laser treatment.
What Is VBeam Perfecta Laser Treatment?
The VBeam Perfecta laser treatment is a U.S. Food and Drug Administration (FDA) approved non-invasive skin rejuvenation procedure that uses 595 nm pulsed dye laser (PDL) to reduce skin redness, vascular lesions, and visible facial veins. It emits yellow light with a pulse of 0.45-40 ms and dilates or removes damaged blood vessels without harming the nearby tissues.
This treatment is beneficial for conditions like rosacea, erythema (redness), hyperpigmentation, and spider veins. This advanced PDL technology is developed by Candela, a leading global aesthetic device company. It is used for treating numerous skin conditions. Find out in the next section.
What Does The VBeam Perfecta System Treat?
The VBeam Perfecta system is used for managing rosacea symptoms and treating issues like pigmentation, scars, spider veins, broken capillaries, birthmarks, and newly formed stretch marks. According to a study, VBeam Perfecta may be more effective than Cynergy (another 595nm laser) in treating port-wine stains (a type of birthmark) (1).
 It can also be used to help manage and reduce:
 Scars
 Acne
 Cherry angioma (a type of skin growth)
 Hemangioma (red birthmark)
 Venous lakes (blue-purple bump on the skin)
 Warts (non-facial)
 Stretch marks
 Psoriasis
 Benign pigmented lesions
 Wrinkles
It is commonly used to diminish facial redness but can be used on other body parts to treat leg veins and cellulite. Let's understand the key benefits of the treatment in the next section.
Benefits Of The VBeam Perfecta Laser Treatment
1. It Is Gentle And Safe
The VBeam Perfecta laser treatment is gentle on the skin and gives effective results. It has high patient tolerability and no adverse effects (2). Moreover, its patented technology cryogen-based Dynamic Cooling Device ensures quick and safe results.
2. Effective In Rosacea Management
The VBeam Perfecta laser treatment is highly effective in treating rosacea symptoms, including redness, visible facial blood vessels, and overall skin condition (3). Patients also prefer this treatment over Intense Pulsed Light (IPL) treatment for photodamaged skin (4).
3. It Has Low Downtime
The treatment is quick, with little to no downtime. It does not need extensive aftercare, except for sunscreen to protect the vulnerable skin. Also, it often gives instant and long-lasting results.
These are reasons people prefer VBeamPerfecta over other similar laser treatments.
However, you may need multiple sessions to see effective results. In the next section, let's understand how it works.
How Does The VBeam Laser Work? What To Expect From A Session?
The VBeam Perfecta laser emits intense light pulses that dissolve or destroy the damaged tissues or blood vessels in the target area. This reduces skin redness, pigmentation, and marks, leaving it even-toned.
The pulses are timed, and one session takes anywhere from 15-20 minutes. First, the dermatologist will sterilize your skin and make you wear protective eye goggles. Then, they will use a pen-like laser device to target the concerned area.
This method is painless ( other than a mild stinging sensation) and does not cause post-treatment bruising and other side effects.
The VBeam Perfecta system has a patented Dynamic Cooling Device that soothes the skin with a cryogen to reduce post-treatment redness and discomfort. Watch this video to get an idea about what to expect from the VBeam laser treatment session:
You may have to take multiple sessions at the interval of 6-8 weeks or as suggested by the dermatologist. In the following sections, we have answered common doubts that you may have regarding the treatment.
Is The VBeam Laser Right for Me?
The treatment is right for you if:
 You have skin redness and other vascular skin conditions.
 You have rosacea, port-wine stains (a type of birthmark), stretch marks, and dilated facial blood vessels.
 Your skin tone is pale to medium. People with darker skin tones or tan should seek medical consultation before the treatment as lasers often cause pigmentation issues in darker skin tones.
 You do not use Accutane (retinoids) as it may make your skin sensitive to laser treatments.
 You are not pregnant or lactating.
 You do not have skin issues and active viral conditions like cold sores. In such cases, you have to treat the existing conditions and then go for laser treatment.
What Is The Recovery Time After Treatment?
The VBeam Perfecta treatment has zero to minimal downtime. Most patients resume their daily routine right away. Side effects are typically mild and temporary and may include slight swelling or skin redness for a day or two.
To Conclude
The VBeam Perfecta laser is a safe, effective, and non-invasive way to treat skin conditions, such as acne scars, rosacea, dilated facial veins, and even wrinkles. The procedure uses short pulses of yellow light to dissolve broken capillaries and damaged tissues without affecting the surrounding tissue and has no major side effects. If you have any of these conditions and seeking laser treatment, consult a doctor to understand if VBeam Perfecta is the right option for you.
Expert's Answers For Readers' Questions
How much does VBeam laser cost?
The average cost per session starts from $500 and may vary, depending on various factors, such as the location, the severity of the condition, and the number of sessions.
Sources
Articles on StyleCraze are backed by verified information from peer-reviewed and academic research papers, reputed organizations, research institutions, and medical associations to ensure accuracy and relevance. Read our editorial policy to learn more.
Recommended Articles
The following two tabs change content below.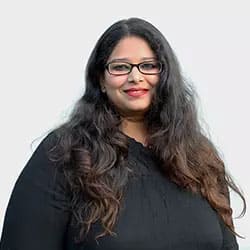 Annie Jangam is a Molecular Biologist with 7 years of research experience in Rice Functional Genomics and Nutrient Signalling with International Publications in Abiotic stress, Nitrogen, and G-protein signaling. She specializes in writing on Health and Wellness. She has been an avid reader since childhood and is passionate about stories that help decipher life and its meaning. She believes in Human Rights for all and that one should "love others like we love ourselves."