Vegan Ketogenic Diet – How To Do It, What To Eat, And Benefits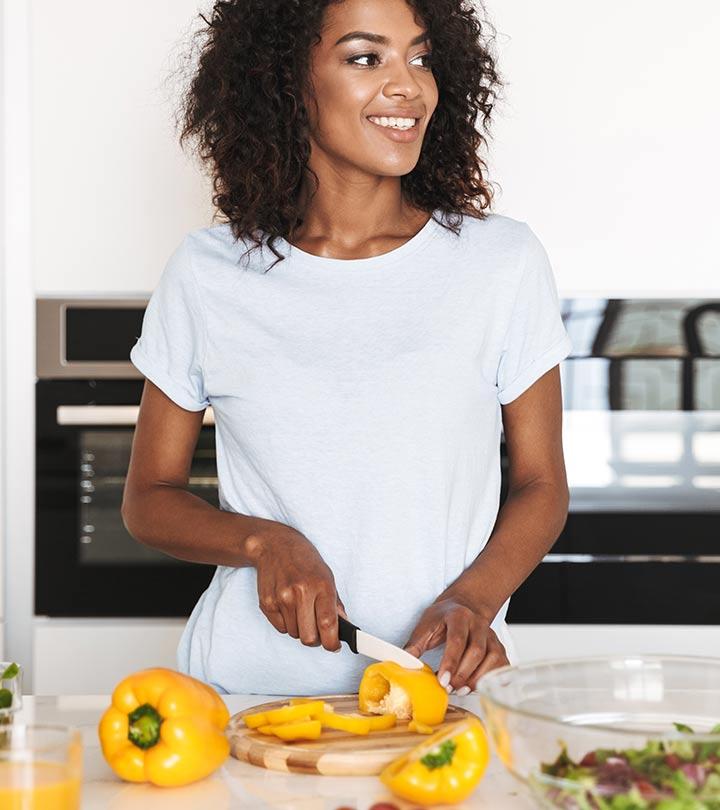 A vegan diet has many health benefits (1). But it can work against you if your body cannot tolerate a high-carb, low-protein diet, making you weak and promoting weight gain (2). The solution – take the carbs away, add some proteins and yet keep it vegan!
Since the ketogenic diet is the most popular diet for weight loss, diabetes type 2, epilepsy, Alzheimer's disease, and cancer, we have combined it with a vegan diet to get the best of both diets (3), (4), (5), (6), (7). How does this work? Does it work at all? Read on to find out everything about the vegan ketogenic diet. Swipe up!
Highlights Of The Article
Vegan Ketogenic Diet Guidelines
What To Eat On A Vegan Ketogenic Diet
What Not To Eat On A Vegan Ketogenic Diet
Vegan Substitutes
Best Vegan Protein Sources
Best Vegan Fat Sources
Vegan Ketogenic Diet Plan
Vegan Keto Recipes
Benefits Of Vegan Ketogenic Diet
Are There Any Side Effects?
Vegan Ketogenic Diet Guidelines
Let's begin with the basics of the vegan ketogenic diet. Here are the guidelines that you must follow if you follow this diet:
Consume less than 35 grams of carbs per day.
Consume a lot of high-fiber veggies and fruits.
Consume at least 70% of fats from plant sources.
Consume at least 25% of proteins from plant sources.
Take vitamin and mineral supplements.
Eliminate all animal sources of fat and protein.
Main Takeaway: Consume fewer carbs, but get good carbs from plant sources. Consume plant-based fats and proteins.
You get the idea, right? It's simple. But, in theory, everything is simple. It only gets tough when it comes to actually doing it.
To be honest, the regular ketogenic diet is a restrictive diet even for the meat eaters as all sources of carbs are eliminated, especially refined carbs. For vegans, eliminating carb sources can be a real problem and may prevent them from being on a vegan keto diet.
What if I told you that you could glide into your new eating habits easily by being aware of what to eat and avoid? Swipe up to check out the list of foods to consume and avoid while on a vegan keto diet.
What To Eat On A Vegan Ketogenic Diet?
Here's what you can eat while on a vegan ketogenic diet:
Veggies – All veggies that grow above the ground like cauliflower, eggplant, broccoli, zucchini, bell pepper, tomato, Brussels sprouts, kale, spinach, kelp, fennel bulb, celery, asparagus, artichoke, radish greens,
beet greens, lettuce, bamboo shoot, and okra.
Fruits – Avocado and berries.
Protein – Vegan meat, mushroom, tofu, soy chunks, tempeh, and natto.
Fats And Oils – Olive oil, avocado oil, coconut oil, coconut yogurt, coconut cream, and vegan cheese.
Nuts And Seeds – Almond, pistachio, walnut, macadamia, hazelnut, sunflower seeds, flax seeds, melon seeds, sesame seeds, and pepita.
Fermented Foods – Kimchi and sauerkraut.
Beverages – Water, coconut water, coffee, almond milk, and green tea.
Sweeteners – Erythritol and stevia.
Herbs And Spices – Oregano, dill, rosemary, cilantro, thyme, fennel, fenugreek seeds, cardamom, cumin, coriander, turmeric, garlic, chili flakes, black pepper, clove, mace, and cinnamon.
Condiments – Mustard, pesto, salsa, sriracha, soy sauce, balsamic vinegar, and white wine vinegar.
Dressings – Lime juice and oil dressing, mustard, oil, and herbs dressing, and soy sauce dressing.
You don't have to starve to follow a vegan keto diet. But you have to be careful and not consume the following foods.
What Not To Eat On A Vegan Ketogenic Diet
Here's what you cannot eat while on a vegan ketogenic diet:
Veggies – All veggies that grow under the ground like carrot, beetroot, potato, sweet potato, parsnip, turnip, and yam.
Fruits – All high GI and high carb foods like mango, grapes, pineapple, watermelon, banana, apple, orange, and sweet lime.
Protein – All animal products, lentils, and beans.
Grains – White rice, wheat, cereal, and corn.
Fats And Oils – Butter, margarine, lard, canola oil, and vegetable oil.
Beverages – Aerated drinks, energy drink, and fruit juices.
Sweeteners – Honey, maple syrup, and agave.
Main Takeaway: Avoid animal products, veggies that grow under the ground, high GI and high carb fruits, sugar, legumes and beans, and grains. You can consume everything else.
There are many foods that you can consume as a substitute for dairy/meat or any other food that the vegan ketogenic diet does not allow you to consume. Here's a list of vegan substitutes.
Keto-Friendly Vegan Substitutes
Milk – Coconut milk or almond milk
Yogurt – Peanut yogurt
Heavy Cream – Coconut cream
Butter – Coconut oil or vegan butter
Cheese – Vegan cheese
Sour Cream – Almond milk yogurt or cashew milk yogurt
Tip: Make sure to check for the added sugar and flavors in packaged vegan substitutes. Buy organic or make the vegan keto-friendly substitutes so that your weight loss goal is not hampered.
The next topic is the vegan substitute for eggs. It needs a special and separate section as eggs are high-protein sources and rich in water and fat-soluble vitamins like vitamin A, E, D, and K. You can get these nutrients from other vegan keto-friendly egg substitutes as well. Scroll down to check out the list.
Vegan Keto-Friendly Egg Substitutes
Baking Soda And White Vinegar – If you want to make some fluffy pancakes without adding eggs, try mixing a teaspoon of baking soda and a teaspoon of white vinegar.
Silken Tofu – Ever wondered how vegan cakes taste and look so great? The secret is silken tofu. Puree one-fourth cup of silken tofu to use as a substitute for an egg.
Flax Seeds – Flax seeds have a nutty flavor that goes well with keto-friendly baked coconut cakes and pancakes. Mix a tablespoon of ground flax seeds and three tablespoons of water as a substitute for an egg.
Apart from eggs, there are other vegan protein sources that you can consume while on a vegan keto diet. Take a look at the list below.
Best Vegan Protein Sources
A regular ketogenic diet allows the dieters to consume a lot of animal products as sources of protein. But it also restricts the vegetarian or vegan protein sources like beans and lentils. However, there are plenty of other vegan protein sources that you can rely on:
Soy Chunks – 100 g of soy chunks contains 54 g of protein. Soy chunks are by-products of soybean and are textured to give a meat-like texture and taste.
Tofu – 100 g of tofu contains 8 g of protein. Tofu is also extracted from soybeans. It is a good substitute for cottage cheese and can be used to give vegan cakes a soft and gooey texture.
Tempeh – 100 g of tempeh contains 19 g of protein. It is a fermented soy product and is loaded with vitamins and minerals. It is a substitute for cottage cheese and can also be used as vegan cheese as it has a soft and nutty texture and flavor.
Seitan – 100 g of seitan contains 75 g of protein. It is made from wheat gluten, soy sauce, seaweed, ginger, and garlic. It is also a great source of iron. Avoid it if you are gluten sensitive.
Vegan Meat – Most vegan meats that vegan burgers and hotdogs use are made of soy chunks. Make sure that you check the carb and salt levels in the vegan meat so that you do not consume more than 35 g of carbs in a day and avoid water retention in the body.
Vegan Protein Powders – There are many vegan protein powders available on the market. Make sure to consult your fitness trainer or dietitian and check the carb content before buying.
Along with proteins, you also need to consume plant-based fats. Not sure what the best sources of plant-based fats are? Scroll down to find out.
Best Vegan Fat Sources
Avocado – 100 g of avocado contains 15 g of fat. It is also loaded with vitamins, minerals, monounsaturated fatty acids, and omega-3-fatty acids.
Avocado Oil – Avocado oil contains healthy monounsaturated fatty acids and has the highest smoke point than any other oil. It is best for cooking and for people trying to lead a healthy lifestyle.
Olive Oil – Olive oil is extracted from olives and is a great source of healthy fats. It is light and has no distinct aroma, which makes it the oil of choice for cooking.
Nuts And Seeds – Nuts and seeds are great sources of healthy fats, proteins, vitamins, minerals, and dietary fiber. Make sure that you also check the carbs you consume when you eat nuts or seeds.
MCT Oil – MCT or medium-chain triglycerides are saturated fatty acids. These do not undergo fat digestion. Instead, they are converted into ketones in the liver. Coconut and palm oils contain MCTs, and you can use these to make bulletproof coffee or add them to sauces and salads.
Coconut Oil – Coconut oil is derived from coconuts and contains long and medium-chain fatty acids that you can use for baking and making fat bombs and coffee.
You know what to eat and avoid to follow a vegan ketogenic diet. But knowing when and how much to eat also plays a vital role in weight loss. Here's a sample vegan keto diet plan that will give you an idea of which foods and how much you should consume. Take a look.
Vegan Ketogenic Diet Plan
| | |
| --- | --- |
| Meals | What To Eat |
| Breakfast (8:00 a.m.) | 1 cup bulletproof coffee + 1 small cup tempeh scramble |
| Lunch (12:00 noon) | 1 medium bowl mushroom and kale salad with guacamole |
| Snack (3:30 p.m.) | 1 cup vegan yogurt |
| Dinner (6:30 p.m.) | 1 small cup cauliflower rice + ½ cup grilled tofu in avocado/coconut oil |
Timing and portion control is as important as consuming keto-friendly vegan foods. You can cook breakfast, lunch, and dinner at home as they are super quick and easy to make. Here are a few vegan keto recipes for you.
Vegan Keto Recipes
1. Keto Vegan Smoothie Bowl
Ingredients
½ avocado
1 cup coconut milk
½ cup baby spinach
1 tablespoon chia seeds
1 tablespoon crushed almonds
How To Prepare
Toss the avocado, spinach, and coconut milk into a blender and blitz it.
Pour it into a bowl and top it with chia seeds and crushed almonds.
2. Guacamole
Ingredients
½ avocado
¼ white onion finely chopped
¼ tomato finely chopped
2 tablespoons cashew or peanut yogurt
2 tablespoons lime juice
Salt to taste
A pinch of black pepper
How To Prepare
Mash the avocado with the back of a fork.
Stir it to make a smooth paste.
Add in the chopped onion, tomato, salt, pepper, lime juice, and nut yogurt.
3. Chocolate Chia Pudding
Ingredients
1 cup almond milk
½ cup coconut milk
3 tablespoons chia seeds
2 tablespoons erythritol
3 tablespoons cocoa powder
A handful of blueberries
A few slivered almonds
Mint leaves for garnish
How To Prepare
Add almond milk, coconut milk, cocoa powder, erythritol, and chia seeds in a bowl. Mix well.
Transfer it to two jars and let it sit overnight in the refrigerator.
Garnish with blueberries, almonds, and mint leaves before serving it the next day.
Delicious! Aren't they? They are also super quick and easy to make. You can also try these amazing keto dessert recipes. So, what happens once you start being on the vegan version of the keto diet? Here's the list of benefits.
Benefits Of The Vegan Keto Diet
Aids weight loss.
Helps improve the body's carb tolerance levels.
Protects you from all obesity-related diseases like diabetes type 2, cardiovascular diseases, and certain types of cancer.
You will feel more energetic.
You will feel full and satiated after a meal.
Boosts the cognitive abilities.
Improve sleep quality.
But are there any side effects of this diet? Let's find out in the next section.
Are There Any Side Effects?
Yes, there are a few side effects of this diet, which are mainly caused when your body enters ketosis. You may experience:
Nausea
Dizziness
Fatigue
Irritability
Sugar cravings
Weakness
Headache
Conclusion
If you thought the vegan diet was life-changing, try the vegan ketogenic diet to actually experience the change. You will start to lose weight and feel better than ever. By combining the best of both the diets, you will be able to restore your body's carb tolerance levels and push your body to use the stored fat as fuel.
However, if you are doing great on a vegan diet, keep following it. Follow the vegan ketogenic diet only if your doctor gives a thumbs up and if you are suffering from obesity and obesity-related diseases even on a vegan diet. Take care!
References
1. "Nutritional Update for Physicians: Plant-Based Diets" US National Library of Medicine
2. "Carbohydrate Intake and Overweight and Obesity among Healthy Adults" US National Library of Medicine
3. "Ketogenic Diet for Obesity: Friend or Foe?" US National Library of Medicine
4. "A low-carbohydrate, ketogenic diet to treat type 2 diabetes" US National Library of Medicine
5. "Ketogenic diet for treatment of epilepsy" US National Library of Medicine
6. "Feasibility and efficacy data from a ketogenic diet intervention in Alzheimer's disease" US National Library of Medicine
7. "Ketogenic diet in cancer therapy" US National Library of Medicine
The following two tabs change content below.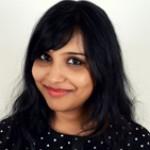 Latest posts by Charushila Biswas (see all)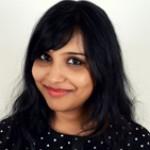 Charushila Biswas
Charushila Biswas is a Senior Content Writer and an ISSA Certified Specialist in Fitness & Nutrition. She is an alumni of VIT University, Vellore and has worked on transgenic wheat as a part of her Masters dissertation from NRCPB (IARI), New Delhi. After completing her Masters, she developed a passion for nutrition and fitness, which are closely related to human psychology. This prompted her to author a review article in 2015. She has written over 200 articles on Fitness and Nutrition. In her leisure time, Charushila loves to cook and enjoys mobile photography.