Is Vegetable Oil Good For Your Hair?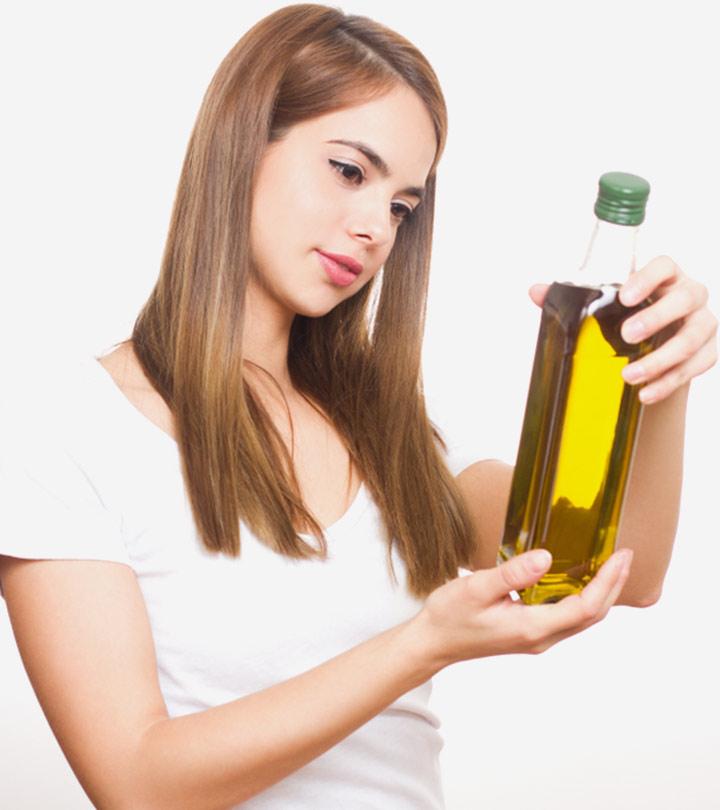 The answer is – yes. Vegetable oils are good not only for cooking but also for keeping your hair healthy. They condition the hair, help it retain moisture, minimize dryness, and protect it from damage and breakage. Vegetable oils are high on essential fats and are especially beneficial for damaged and porous hair.
This article explores how vegetable oils may benefit your hair and how to include them in your hair care regimen. Read on.
How Is Vegetable Oil Good For Your Hair?
Vegetable oils are rich in carbohydrates and essential nutrients that can repair damaged hair. Many cosmetics formulation contains vegetable oils as they help improve the cuticles and increase hair softness (1).
However, do not pick any random jar of cooking oil from your kitchen shelf to use on your hair. Cooking oils are processed and may not contain the essential nutrients your hair might need. Always use unprocessed, cold-pressed, and virgin vegetable oils (like virgin coconut, olive, jojoba, and argan oils) on your hair.
Here is how vegetable oils may benefit your hair:
1. Hair Conditioning
Vegetable oils (like sunflower and coconut oils) condition the hair. They penetrate the hair and reduce the rate of water absorption, minimizing swelling and hair damage. Vegetable oils reduce hygral fatigue (repeated swelling and drying) to prevent hair damage (2).
2. May Prevent Dandruff
Coconut oil may help prevent the growth of Malassezia, a yeast-like fungus that causes dandruff. A study found that those who applied coconut oil to the scalp had a less severe case of dandruff (3).
3. May Promote Hair Growth
Olive oil may promote hair growth. A study found that oleuropein, the main constituent of olive leaves and fruits, encouraged hair growth in telogenic mice (4).
4. May Prevent Scalp Inflammation
Vegetable oils like olive, grape seed, sunflower, coconut, safflower, avocado, peanut, sesame, and jojoba oils contain essential fatty acids that prevent oxidative damage, inflammation, UV damage, and skin barrier degeneration. Almond oil helps prevent itching and soothes the skin (5). All these vegetable oils may also have a similar effect on the scalp and help maintain optimal scalp health.
5. Protects Hair From Heat Damage
You can use a few drops of any vegetable oil as a hair protectant. The vegetable oil coats the hair and shields it from damage caused by heat styling tools. It also adds shine and bounce to the hair and shields it from environmental damage.
Vegetable oils contain essential nutrients that are beneficial for your overall and hair health. Let's take a look in detail.
What Are Vegetable Oils Composed Of?
Vegetable and plant oils are composed of essential fats and nutrients like (5):
Triglycerides (boost skin hydration)
Free fatty acids like oleic acid (act as permeability enhancers)
Tocopherols (antioxidants)
Phospholipids (act as permeability enhancers and anti-inflammatory agents)
Squalene (emollient and natural antioxidant)
Linoleic acid (maintains skin barrier)
Polyphenols (like catechins, trans-resveratrol prevent oxidative damage)
Phenolic alcohols (like flavonoids, lignans prevent oxidative damage)
All these ingredients in different vegetable oils work together to maintain scalp and hair health. In the next section, learn the ways to incorporate vegetable oils into your hair care routine.
How Can I Use Vegetable Oil For Hair Growth?
Note: Use any cold-pressed and virgin vegetable oil (like coconut, jojoba, avocado, sweet almond, olive, castor, sunflower, grape seed, and sesame oils) of your choice for the masks. Avoid cooking oil.
Also, adjust the quantity as per the hair length.
1. Beer And Oil Mask
Beer is often used as a post-wash hair rinse to add shine and improve hair smoothness. Mixing it with any vegetable oil enhances its hair conditioning properties.
You Will Need
200 ml beer
1 tablespoon of any vegetable oil
Method
Mix the oil and beer and wash your hair with it.
Leave it on for 15-20 minutes.
Rinse with a mild shampoo.
Use once or twice a week for shiny and soft hair.
2. Eggs And Vegetable Oil Hair Mask
Egg yolk contains water-soluble peptides that can promote hair growth and prevent female pattern hair loss (6). This hair mask will help maintain hair health and prevent hair loss.
You Will Need
The yolk of an egg
1 tablespoon of any vegetable oil (preferably castor oil)
Method
Beat the egg yolk and mix with the oil.
Apply the mixture evenly to your hair.
Leave it on for 15-20 minutes.
Wash off with shampoo and lukewarm water.
Use the mask twice a week.
3. Vegetable Oil And Avocado Hair Mask
Mashed avocado is often used in hair masks to help lubricate the hair strands. You may mix olive, coconut, or jojoba oil for additional nourishment.
You Will Need
1 tablespoon of olive oil
1 tablespoon of coconut or jojoba oil (optional)
1 mashed avocado
The yolk of an egg (optional)
Method
Mix the avocado, oils, and egg yolk (if using).
Apply the mixture to damp hair.
Use a wide-toothed comb to ensure even application.
Leave it on for a minimum of 30 minutes.
Wash off with a mild shampoo.
These are the ways to use vegetable oil for maintaining hair health. However, you can also oil your hair directly. In that case, you should leave it on for a specific time for the optimal benefits. Read the next section for more details.
How Long Should I Leave Vegetable Oil On My Hair?
You may leave the oil on your hair for a minimum of 1-2 hours. However, if you prefer an overnight application, you can leave it on for not more than 6-7 hours. Beyond that, your scalp and strands will gather dust and dirt, and the oil may clog the hair follicles.
If you are using the oil with a hair mask, you may leave it on for at least 30 minutes, especially if you have dry and damaged hair.
Does Vegetable Oil Help With Dry Hair?
Yes. Vegetable oils are excellent hair conditioners. They can penetrate the hair shaft, nourish the hair from within and smoothen the raised cuticles for softer and smoother hair. Vegetable oil is also beneficial for maintaining and moisturizing processed and colored hair.
Summing It Up
The benefits of vegetable oils go beyond improving your overall health. They are natural moisturizers and repair damaged hair and scalp when applied in moderation. Try the above DIY recipes or use pure vegetable oil to maintain your natural, bouncy hair.
Frequently Asked Questions
What are the best vegetable oils for damaged hair?
You can use coconut, almond, jojoba, grape seed, and olive oils to condition and repair damaged hair.
Sources
Articles on StyleCraze are backed by verified information from peer-reviewed and academic research papers, reputed organizations, research institutions, and medical associations to ensure accuracy and relevance. Check out our
editorial policy
for further details.
Recommended Articles
The following two tabs change content below.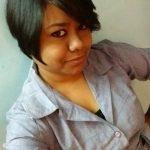 Ramona is a journalist-turned-content writer. She holds a Master's degree in English Literature and has been writing for the digital world for over five years. She specializes in writing for Skin Care. She has done a certificate course titled 'Dermatology: Trip To The Skin', offered by Novosibirsk State University. She believes that beauty begins with a good skin care regimen and is on a mission to eliminate all toxins from her routine. She helps and guides readers in selecting products and ingredients specific to their skin type/issue. When Ramona is not working, her books and passion for music, good food, and traveling keep her busy.