Vegetables Nutrition Chart – How Vegetables Help Provide Nutrition?
In our childhood days, we were told to have more veggies in our meals citing their health benefits. We mostly didn't agree to this till we grew up. But now we know how beneficial this advice really was.
Vegetables are the source of all the nutrients that a body needs to grow and survive. These nutrients become necessary in the growing up days which determine the scope of bodily health. Vegetables provide a complete list of nutrients such as vitamins, proteins, carbohydrates, minerals and more to our body. Hence you must do it in a healthy way by incorporating the nutrients in a balanced veggie diet.
Why vegetables?
In order to be able to use the nutrients in vegetables that are included in all sorts of foods, you must know what the nutrition chart of vegetables is like. It will help you plan the needs of the body and will make you narrow down the list of vegetables suitable, available and affordable by you to be able to make them available for your body. With this knowledge of the nutrition chart, you can get to know what and how much is necessary for your body to never be deprived of important nutrients.
[ Read: Wonderful Vegetables For Hair Growth ]
Vegetables Nutrition chart
Rather than talking about all the vegetables and studying all the available options and their nutrition values, we will study them according to the list of the nutrients that our body requires.
Nutrients in vegetables that are good for health
1. Minerals:
These include calcium, iodine, copper, magnesium, manganese, zinc, sodium, potassium, selenium and phosphorous.
Calcium is needed at around 100 mg per day and 800-1300 mg per day by adults and children respectively. It is present in veggies like Amaranth, sprouts, celery, French beans, Swiss chard, turnip, kale, okra etc.
Copper is to be consumed at about 1.5-3 mg per day.  This can be obtained from vegetables like beans, Amaranth, peas, potatoes, pumpkin, artichoke etc.
Iodine should be consumed in about 70 -150 micro gram by children and about 150 micro gram by adults in a day. It is obtainable from vegetables grown in iodine rich soils.
Iron is needed by teenagers in about 10-15 mg a day with adults do good with 10-12 mgs. The iron rich vegetables to look out for are squash, leaks, peas, potatoes, Brussels, butternuts etc.
A lot of these common vegetables listed above provide all the other minerals like those listed above. For others you can turn to vegetables like broccoli, fennel, beetroot, corns, lima beans, okra, onions etc. to maintain an exhaustive intake.
[ Read: Yummy Juices for Glowing Skin ]
2. Vitamins:
Vitamins are important for adults and children in different amounts and all the types like Vitamin A, B1, B2, B3, B6, B9, B12, C, D, E and K can be obtained from a general list of vegetables eaten by most people.
Some of these being Alfalfa, broccoli, carrots, leaves, potatoes, cabbage, leaks, taro, chard, amaranth, squash, Brussels etc. Vitamin B12 is not present in any vegetables and Vitamin D is present only in Mushrooms.
3. Proteins:
These are not very often found in vegetables and are a prime ingredient in non-vegetarian food and dairy based foodstuffs. You are hence advised to obtain it from such sources by keeping it under tab.
You must consider these nutritional aspects of various vegetables and start consuming them on a good daily basis.
I hope this article on nutritional value of vegetables helps you achieve good health.
The following two tabs change content below.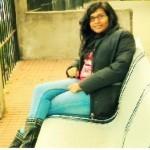 Latest posts by Anamika M (see all)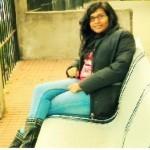 Anamika M
hey hi, Anamika here. An indenpendent and nature lover. Writing is my hobby and my first love.It is a big stress buster. I love dining out and exploring new places as it gives me a kind of adrenalin rush. I find solace in spirituality. Please give you valuable feedback. Stay blessed!!