Your Ultimate Guide To Vegetarian Keto Diet The high-fat, low-carb vegetarian ketogenic diet has several health benefits, including weight loss. In this diet, you consume healthy fats, vegetarian-approved proteins, and minimum amounts of carbs. It shifts the body's metabolic process and helps burn fat effectively.
Whether you are struggling to lose weight or have obesity-related medical complications, this diet is for you. Read on to get a vegetarian keto diet plan, the foods list, and learn about its health benefits and potential risks. Scroll down!
What Is A Vegetarian Keto Diet All About?
A vegetarian keto diet is a modified ketogenic diet without meat and eggs. This diet requires you to consume approximately 55%-60% fat, 30%-35% protein, and 5%-10% carbohydrates. But all the foods you consume are mainly from plant sources (except dairy). This slight customization helps include vegetarians in the keto diet club and enjoy the health benefits of the keto diet – weight loss being one of the most popular ones. You can check this ketogenic calculator to find your nutrition needs to reach your health or weight loss goals. But how can eating so much fat help you lose weight? Find out in the next section.
How Does The Vegetarian Keto Diet Work?
When you are on a vegetarian keto diet, your body no longer uses sugar or carbs as the primary fuel source. It starts using ketones (hence the name) instead. When the carb supply is cut off, your body first switches to using the glycogen (stack of glucose), then lactic acid, glycerol, and protein. Finally, ketogenesis sets in.
This process breaks down fat into fatty acids and also prevents fat storage. This state is known as "nutritional ketosis." The ketone bodies remain in the body as long as the carb supply is near to none.
Now that you know that this high-fat and low-carb diet actually works, here's a sample menu plan. You can customize this menu according to your food habits.
Did You Know?
In 1921 Dr. Russel Wilder first used the keto diet to treat pediatric epilepsy.
Sample Vegetarian Keto Diet Meal Plan
Meals
What To Eat
Early Morning (7:00 – 7:30 a.m.)
1 cup of bulletproof coffee
Breakfast (8:30 a.m.)
Low-carb avocado toast
Or
2 keto coconut pancakes
Snack (11:00 a.m.)
2 pistachio keto fat bombs
Lunch (12:30 – 1:30 p.m. )
1 cup of broccoli and cottage cheese/tofu salad
Or
1 cup of stir-fried cauliflower rice
Evening Snack (4:30 p.m.)
Low-carb zucchini fritters
Or
1-2 peanut butter cups
Dinner (7:00 p.m.)
2 halves of cheesy mushroom-stuffed bell pepper
Or
1 cup of cream of spinach soup
Apart from the foods mentioned in the sample diet chart, here's a list of vegetarian keto-friendly foods you can add to your shopping bag. Scroll down.
Vegetarian Keto Diet Foods List
Non-Starchy Vegetables: Broccoli, cauliflower, zucchini, spinach, arugula, asparagus, bell pepper, and kale.
Fats: Olive oil, avocado oil, MCT oil, coconut oil, peanuts, peanut butter, almonds, almond butter, pistachios, pecans, hazelnuts, macadamia, walnut, cashews, Brazil nuts, coconut, chia seeds, flax seeds, butter, ghee, and cheese.
Proteins: Tofu, cottage cheese, mushrooms, eggs (if you eat eggs), lentils and beans in moderate amounts, and keto-friendly vegetarian protein powders (pea, whey, soy, and hemp proteins).
These are the main food groups you should include in your diet. But humans are all about their habits. So, for beginners, here's a gentle reminder of the high-carb foods to avoid when switching to keto. Scroll down.
High-Carb Foods To Avoid
Take these off your shopping list for as long as you are going to be on a vegetarian keto diet:
Potato, beetroot, yam, corn, sweet potato, cassava, rice, brown rice, quinoa, buckwheat, cereal, legumes, beans, white and wheat breads, pasta, couscous, wheat and refined flours, mango, banana, apples, orange, pineapple, watermelon, grapes, grapefruit, plum, pear, pretzels, bagels, doughnuts, all packaged foods, bottled sauces, candies, cookies, cakes, soda, and soft drinks.
Your vegetarian keto grocery list is ready. The next step is to start being on this diet. Learn how to get started in the next section.
How To Start A Vegetarian Keto Diet?
The first step is always the hardest. But not anymore. Here's a complete plan to prep and help you start the vegetarian keto diet ASAP:
 First, talk to a licensed nutritionist/dietitian to know if going on a keto diet will benefit you. Your dietitian will   analyze your food habits, lifestyle, medical history, and current medications before giving you the go ahead.
 Buy the foods you need and like to sustain the keto diet.
 Search for places that serve keto-friendly foods in case you decide to eat out or order in.
 Talk to your friend who is on the keto diet wagon for tips on foods and recipes.
 Follow vegetarian keto blogs and vlogs.
 Join a vegetarian keto diet group to stay motivated.
 Donate all high-carb foods to a shelter. Out of sight, out of mind!
 Avoid going to the processed food aisle in the supermarket.
 Start any day but start with a good dose of bulletproof coffee (tastes great!) to get your vegetarian keto journey going every.single.day.
With these starter points in mind, let's now delve deep into the health benefits of the vegetarian keto diet.
Research-Based Health Benefits Of Vegetarian Keto Diet
Undoubtedly, the ketogenic diet has many health benefits. Besides, reducing meat intake has its advantages for sure. But does excluding other vegetables, fruits, legumes and beans, and whole grains impact your overall health? Let's find out what happens to your body when you exclude other foods for a long time. Scroll down.
The Not-So-Good Side Of A Vegetarian Keto Diet
Vegetarian keto diet may cause:
 Keto flu. The symptoms are insomnia, nausea, headache, fatigue, vomiting, constipation, dizziness, and difficulty in exercise tolerance.
 Vitamin and mineral deficiencies.
 Long-term side effects like kidney stones, hypoproteinemia (low protein levels in the body), and fatty liver.
Thankfully, you can reduce the risk of the disadvantages of the vegetarian keto diet. Here are some effective ways.
Ways To Prevent Nutritional Deficiency
The best ways to prevent nutritional deficiency is to:
 Take vitamins and mineral supplements.
 Consume keto-friendly vegetarian protein drinks.
 Practice keto cycling. Follow a keto diet for a month or two and then take a break. Consume a high-protein diet (including legumes and beans) and healthy carbs like vegetables, fruits, and whole grains for 2-3 weeks.
Where's there's a will, there's a way! With so much in your vegetarian keto diet knowledge bank, there's one thing that can make sustaining keto quite tough. And that is knowing to cook vegetarian keto recipes. Here are three recipes that will get you started. Take a look.
3 Yummy Vegetarian Keto Recipes
1. Bulletproof Coffee
Ingredients
 1 cup of brewed coffee
 1-2 tablespoons of MCT oil (1 teaspoon for beginners)
 1-2 tablespoons of unsalted butter or 1-2 teaspoons of ghee
How To Prepare
 Add all the ingredients to a blender.
 Blitz for 30 seconds, and it's done!
 Sip away the buttery, tasty coffee to supercharge your body.
2. Broccoli Cottage Cheese Salad
Ingredients
 ½ cup of cubed cottage cheese
 ½ cup of broccoli florets
 1-2 teaspoons of sunflower seeds or pepita
 1 dollop of butter
 Salt and pepper to taste
 A dash of olive oil
How To Prepare
 Boil two cups of water with a teaspoon of salt. Add the broccoli and boil for exactly two minutes.
 In a bowl, add two cups of water and four to five ice cubes.
 Scoop out the broccoli florets and place them in the ice water for a minute and transfer to another bowl.
 Heat a pan, add a dollop of butter, cook the cubed cottage cheese for two minutes.
 Add the cottage cheese to the bowl of broccoli.
 Add salt, pepper, and a dash of olive oil. Toss well.
 Sprinkle sunflower seeds or pepita on top.
3. Cheesy Mushroom Stuffed Bell Pepper
Ingredients
 ½ cup of chopped button mushrooms
 1 bell pepper, halved
 2 cubes of cheese
 Salt and pepper to taste
 1 tablespoon of butter
 Finely chopped parsley
How To Prepare
 Heat a non-stick frying pan, add butter, and fry the mushrooms for a minute.
 Stuff the bell pepper halves with the mushrooms.
 Top them with salt, pepper, and grated cheese.
 Preheat the oven to 400°F.
 Put a baking sheet on a tray. Spray a little oil if you want.
 Bake the bell pepper halves for about 10 minutes.
 Take them out of the oven and sprinkle chopped parsley on top.
Yummm! Aren't they? That's the best part about the vegetarian keto diet. You can eat delicious food and lose weight! But one question remains to be answered – can you be on this diet if you have any medical complications? Find that out below.
Should You Try The Vegetarian Keto Diet?
The vegetarian ketogenic diet is for those who want to get all the benefits of the original keto diet, including weight loss and preventing obesity-related diseases. But to be on it, you must consult your doctor or dietitian.
Also, this diet depends on your food habits. Are you prepared to consume a high-fat, moderate-protein, low-carb diet for several months? Does it suit your lifestyle? If you cannot sustain this diet, you will not benefit from it.
If your doctor approves your decision to start going on a keto diet and you have answered "yes" to most of the questions above, you are perfect to start the vegetarian keto diet.
Takeaway
The vegetarian keto diet is an effective way to shed a few pounds and prevent obesity-related disease risk. However, being continuously on a high-fat and low-carb diet can cause nutritional deficiencies. Taking supplements can help counteract that. Proper meal planning and having a list of keto-friendly foods and restaurants are also important to help you sustain this diet. Talk to your dietitian to know if this diet plan is suitable for you, and get started ASAP!
Sources
Articles on StyleCraze are backed by verified information from peer-reviewed and academic research papers, reputed organizations, research institutions, and medical associations to ensure accuracy and relevance. Read our editorial policy to learn more.
The following two tabs change content below.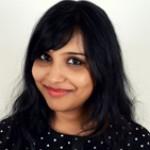 Charushila Biswas is a Senior Content Writer and an ISSA Certified Specialist in Fitness & Nutrition. She is an alumni of VIT University, Vellore and has worked on transgenic wheat as a part of her Masters dissertation from NRCPB (IARI), New Delhi. After completing her Masters, she developed a passion for nutrition and fitness, which are closely related to human psychology. This prompted her to author a review article in 2015. She has written over 200 articles on Fitness and Nutrition. In her leisure time, Charushila loves to cook and enjoys mobile photography.