Vi Peel: Advantages, What To Expect, Procedure, & Side Effects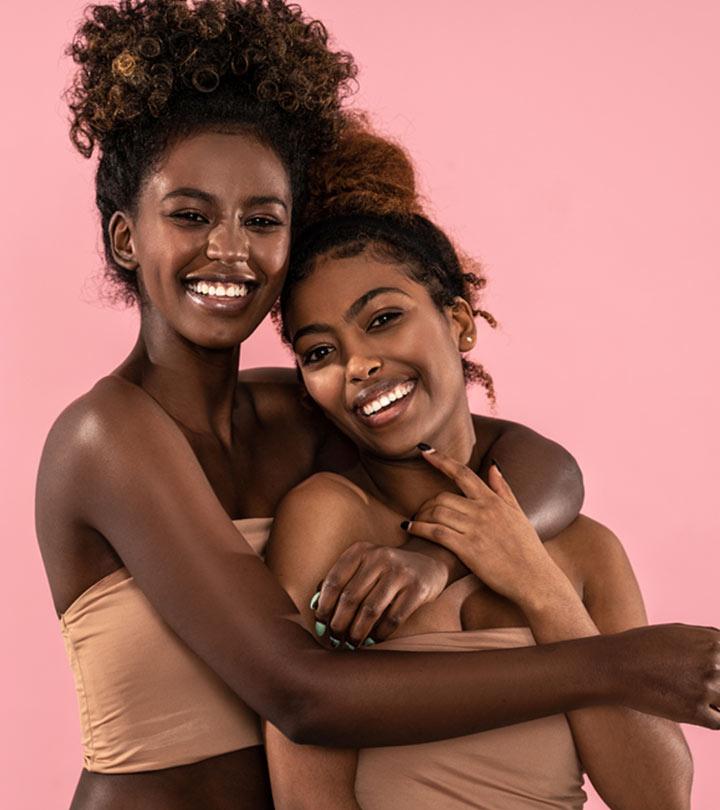 The VI peel is developed by the Vitality Institute, and is unlike any other chemical peel available on the market. It is gaining much attention due to its claims to treat skin conditions like acne scarring, hyperpigmentation, and melasma. It also claims to minimize signs of aging and keep the skin youthful.
This painless process is suitable for all skin types. However, only a doctor or medical professional can administer it. If you are curious about the VI peel, this article will help you know more about it. Read on to learn the benefits of VI peel and the truth behind the claims.
What Exactly Is A VI Peel?
The VI peel is developed by the LA-based Vitality Institute that develops medical-grade skin care products. It is a medium-depth chemical peel that addresses common skin care issues, like acne, hyperpigmentation, and melasma, and helps improve skin texture and clarity.
The VI peel is a blend of active ingredients like:
Trichloroacetic acid (TCA) (10%-12%)
Salicyclic acid (10%-12%)
Vitamin C (4%)
Phenol (10%-12%)
Tretinoin (0.1%-0.4%)
It also contains a blend of minerals that help rejuvenate the skin and prevent further damage. Let's understand how the ingredients work to give you the beneficial effects claimed by the manufacturer:
1. Trichloroacetic Acid
Trichloroacetic acid or TCA is commonly used for chemical peeling. It offers anti-aging and skin-smoothing effects and can fade blemishes, pigmentation issues, and melasma. Studies have found that it can deliver quick results in just two sessions.
2. Retinoic Acid
Retinoic acid is a vitamin A derivative. Retinoids are popular for their ability to improve skin appearance. Retinoic acid can reduce wrinkles, enhance dermal thickness, promote skin suppleness, and keep it tight and firm.
3. Salicylic Acid
Salicylic acid is used as a peeling agent. This acne-fighting ingredient works as a desmolytic agent to disrupt the cellular junctions, breaking down keratin filaments to promote the skin's natural exfoliation process. It is effective in managing acne, melasma, freckles, and signs of photodamage.
4. Phenol
Phenol solutions are often used in deep chemical peels to treat acne scarring. It is also beneficial in reducing photodamage. However, phenol peels are not recommended for darker skin tones as they may cause pigmentary issues. The most common side effect of phenol peels is post-inflammatory hyperpigmentation.
5. Vitamin C
Vitamin C is a potent antioxidant that prevents signs of photodamage like wrinkles, pigmentation, and fine lines, promotes collagen production, brightens the skin, and keeps it youthful. It also works as an anti-inflammatory agent to reduce acne and manage rosacea. In addition, vitamin C promotes wound healing and prevents post-inflammatory hyperpigmentation.
VI peel is available in different strengths, each formulated to address specific skin issues. Depending on the formulation, this peel may have multiple benefits.
Advantages Of VI Peel
Reduces Fine Lines And Wrinkles: The combination of acids and antioxidants in the peeling formula can smoothen fine lines, promote skin resurfacing for collagen and elastin development, and improve the skin texture.
Reduces Acne And Fades Acne Scars: The VI peel packs a powerful punch to resolve acne and scarring-related issues. The combination of ingredients can reduce acne inflammation and promote fast healing to prevent scarring.
Also, if you have existing acne scars, the peel can fade them by boosting collagen development to cover the depressed area. However, the results depend on the type of peel and scars, as all scars respond differently to the peel.
Minimize Hyperpigmentation And Dark Spots: If you have uneven skin tone due to spots and blemishes, VI peel can help improve the skin clarity and keep it glowing.
In the next segments, we have answered queries regarding the mechanism, benefits, results, and other aspects of VI peeling.
What To Expect During A VI Peel Session
The process is similar to any other chemical peeling session. Here is what you can expect:
The medical practitioner will cleanse your skin to get rid of any oils or dirt.
They will apply the VI peel solution in one or two layers.
You may experience numbness or mild tingling.
They will leave it on for the prescribed time and wash it off.
The entire session lasts for 30 minutes, and it is common to experience skin peeling for the first few days after the treatment. Like any other chemical peel, you may experience some side effects of VI peel.
The Potential Adverse Effects Of A VI Peel
Swelling
Redness
Skin peeling (avoid removing the forcefully)
Temporary skin discoloration
The recovery process may take some time, and you must follow the proper aftercare measures during the period.
Aftercare And The Recovery Process: Precautions To Take
Apply the post-peel skin protectant provided by the doctor. Use it as directed.
Moisturize your face daily. This will prevent skin damage while it peels for the next few days.
Avoid direct sunlight if your skin is peeling. Use protective clothing to cover the area. Wear sunscreen whenever you go outside.
Take a break from scrubs, exfoliators, and any product that contains AHA-BHA, retinol, and vitamin C for a period decided by the doctor. Stick to doctor-prescribed skin care products during the recovery process.
In the next sections, we have answered a number of questions that you might have regarding VI peel. Keep reading.
How Long Does VI Peel Take To Show Results?
VI peel treatment may take 3-4 weeks to show results once the peeling stops after a week. However, even months after treatment, the skin may continue to improve.
Is A VI Peel Effective In The Treatment Of Acne?
Yes, VI peel contains salicylic acid and other ingredients that can reduce acne inflammation, control excess oil production, and improve the lesions.
Is It Safe To Undergo A VI Peel When Pregnant?
It is not advised to undergo VI peel treatment or any other chemical peeling treatment if you are pregnant or lactating, as there is no data regarding the systemic absorption of the chemicals.
Is A VI Peel A Painful Procedure?
No. It is not a painful procedure. However, you may experience a minor tingling sensation.
Who Is The VI Peel For?
VI peel is suitable for anyone who wants to
Reduce acne and acne scars
Reduce hyperpigmentation, dark spots, and blemishes
Reduce fine lines, wrinkles, and age spots
Improve skin texture and smoothness
Improve skin clarity
What Is The Frequency Of A VI Peel Treatment?
VI peeling should be performed every 4 to 6 weeks. However, the frequency is determined by the doctor and depends on multiple factors like your skin condition, type, and severity of the issues you want to target.
How Long Do The VI Peel's Effects Last?
A single VI peel treatment produces effects that may last for at least six months.
Alternative Treatments Vs. VI Peel
There are skin procedures that give similar results as VI peel. If you can not undergo VI peeling, you may try:
HydraFacial: This cutting-edge treatment uses a patented device to exfoliate and hydrate the skin.
Microdermabrasion: This technique uses a rough-tip applicator to exfoliate and revitalize the skin.
Radiofrequency (RF) Therapy: This treatment uses high-frequency radio waves to heat up skin layers to promote collagen production.
Dermalinfusion: In this method, a diamond-tipped wand exfoliates the skin and infuses it with serums.
Who Should Avoid The VI Peel?
Avoid VI peel if you:
Are pregnant
Are breastfeeding
Are allergic to aspirin
Have used isotretinoin (accutane) in the last six months.
Have hydroquinone allergy
Have immune system disorders
Are allergic to phenol
Key Takeaways
VI peel is a chemical peel developed by Vitality Institute that addresses skin conditions like acne, hyperpigmentation, and melasma.
It suits all skin types and helps reduce the signs of aging.
You may experience numbness and tingling sensation during a VI peel session.
You may even observe temporary discoloration of the skin, redness, and swelling.
Avoid undergoing the VI peel process if you are a pregnant or lactating mother.
VI peel is a painless, medium-depth chemical peel that addresses multiple skin issues such as hyperpigmentation, acne, fine lines, and wrinkles. Just like any chemical peel, you may experience side effects such as swelling, redness, or skin peeling after the procedure. To ensure your skin heals safely and properly, follow the aftercare instructions given by your doctor. This procedure is not recommended for pregnant women or lactating mothers or people allergic to aspirin. If you are not eligible for a VI peel, your doctor may recommend alternative procedures producing similar results like microdermabrasion or dermalinfusion.
References:
Articles on StyleCraze are backed by verified information from peer-reviewed and academic research papers, reputed organizations, research institutions, and medical associations to ensure accuracy and relevance. Read our editorial policy to learn more.
The following two tabs change content below.