Vitamin A For Acne: Is it An Effective Treatment?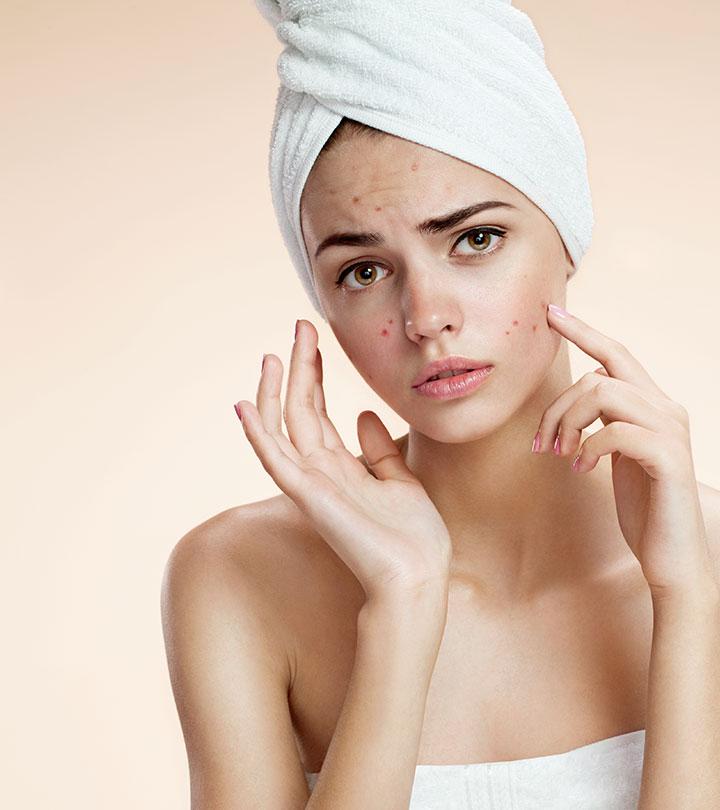 No matter how diligently you follow a proper skin care regimen, you always end up getting acne. Is this the case with you? While occasional zits can be taken care of, unwanted acne is frustrating. And this is because it leaves behind tell-tale signs in the form of scars and spots. Fortunately, there's one ingredient that is incredibly beneficial in taking care of your acne breakouts – vitamin A. However, not all forms of vitamin A can fight acne. Read on and understand how it can help you deal with acne.
Table Of Contents
Vitamin A And Acne: Does It Work?
Vitamin A is a fat-soluble nutrient that supports the vital organs and functions of your body. It mainly comes in two forms. If you want to make it work for your acne, you need to ensure that you are using the right form of vitamin A, and in the right way. For that, you need to understand the difference between the two types of vitamin A:
Carotenoids: You must have heard of beta-carotene. It is a yellow-orangish pigment that is found in all yellow-orange and some green veggies (there are over 600 different types of carotenoids). Beta-carotene is a type of vitamin A or carotenoid that supports your vital body functions.
Retinoids: This biologically active form of vitamin A is mainly found in meat, eggs, and other dairy products. This is also the form of vitamin A that is mostly used in skin care products and for treating acne. You will find it under names like Retinol, Tretinoin, Isotretinoin, and Alitretinoin.
It is clear that retinoids are the form of vitamin A that can help you in fighting acne. But how?
Research conducted by the University Health Services (UHS) clinicians at the University of Michigan states that if you take them orally, they can make things worse for you. Topical application of retinoids is the only effective way to deal with acne (1).
But the question is, how do retinoids (or vitamin A) work on your skin? Let's find out.
How Does Vitamin A Help To Reduce Acne?
Retinoids are especially beneficial for moderate to severe acne. If you have acne that refuses to go away, retinoid ointments and creams can help.
Applying retinoids on your acne unclogs the skin pores. This allows better absorption of other skin care products and ointments. Moreover, retinoids also prevent the accumulation of dead skin cells – preventing further outbreaks. Vitamin A also helps control the excess sebum production, which reduces pore clogging eventually. Moreover, it also inhibits the growth of the bacteria Propionibacterium acnes (2).
Retinoids are one of the most studied skin care ingredients. Here's what studies have found about this amazing skin care wonder:
According to the American Academy of Dermatology, retinoids are a crucial component for treating acne topically. They are anti-inflammatory and comedolytic (prevent the formation of comedones). Randomized controlled trials found that retinoids, when used as monotherapy (treatment using a single drug), reduced inflammation and acne lesions (2).
In another study, 61 patients with acne vulgaris and other skin conditions were studied. Those who had acne vulgaris were given a serum containing retinol and retinol-binding protein. The study found that topical application of the retinol serum decreased the acne lesions in the patients (3).
Another study published in the American Journal of Clinical Dermatology states that retinoids are safe for long-term use for treating acne. They don't come with the risk of causing bacterial resistance (4).
Although retinoids are considered safe for topical application, there are a few things that you need to keep in mind before using them.
The Tolerability Of Retinoids: Points To Keep In Mind
When you start using retinoids, you might experience issues such as:
Itching
Irritation
Dryness
Erythema
These symptoms are usually present during the initial stages of your treatment. Don't worry, these are limited to the uppermost surface of your skin and usually subside within a week. According to clinical trials, the symptoms occur within the first two weeks of using retinoids and then go away slowly (2).
So, without any further worries, you can use retinol creams to treat your acne. While you can always consult a dermatologist to get prescribed drugs, there are a few OTC retinol creams that you can buy at any drugstore. Check them out:
Vitamin A (Retinol) Creams For Acne
1. Arcona PM Blemish Lotion
This is an overnight lotion that contains a clinically proven blend of lactic and salicylic acids along with retinol. It helps reduce inflammation, prevents comedone formation and breakouts, kills bacteria, and unclogs the pores. It contains tea tree oil and broccoli extracts that act as antioxidants and antimicrobials.
2. Dr. Brandt 2% Retinol Complex Serum
This serum not only shrinks pores but also reduces acne breakouts. It also minimizes the appearance of fine lines and wrinkles and improves your skin texture.
3. Eva Naturals Skin Clearing Serum
This vitamin C serum contains 2% retinol and salicylic acid, 5% hyaluronic acid, and other components. It not only treats acne but also reduces blemishes and acne scars, prevents sun damage, and keeps your skin hydrated.
4. Claridad Retinol Moisturizer
This is a medical grade retinol cream that treats acne without causing any irritation. It is lightweight and developed by dermatologists to give you quick relief from acne and acne scars.
5. AcneFree Daily Skin Therapy
This skin cream with retinol gently exfoliates your face, promotes skin renewal, unclogs the pores, and prevents acne formation. This is an overnight moisturizer containing retinol and hyaluronic acid. Use it regularly to wake up with fresh, glowing, and hydrated skin.
Your diet is one of the key factors in taking good care of your skin and improving its appearance. Work on your diet plans and consume foods rich in essential vitamins and minerals to keep your skin healthy. If you have acne, make sure that your skin is getting the required amount of vitamin A (through food and topical creams).
Have you ever tried using topical vitamin A or retinoids to treat your acne? How did they fare? Have you used any of the products mentioned above? Did you see any difference in your skin? Comment below and leave your feedback (or doubts).
References
The following two tabs change content below.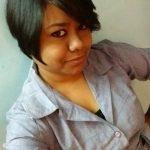 Latest posts by Ramona Sinha (see all)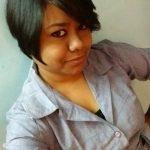 Ramona Sinha
Ramona is a journalist-turned-content writer. She holds a Master's degree in English Literature and has been writing for the digital world for over five years. She specializes in writing for Skin Care. She has done a certificate course titled 'Dermatology: Trip To The Skin', offered by Novosibirsk State University. She believes that beauty begins with a good skin care regimen and is on a mission to eliminate all toxins from her routine. She helps and guides readers in selecting products and ingredients specific to their skin type/issue. When Ramona is not working, her books and passion for music, good food, and traveling keep her busy.