Top 5 Vitamin C-Enriched Face Creams Available In India
It is really a wise decision to include Vitamin C-enriched creams in your daily skin care routine. The immense benefits of using Vitamin C face cream are quite well known. Just ask someone who has used these creams and they will vouch for their effectiveness. Vitamin C in any form is good for your skin. A number of face creams come packed with the goodness of Vitamin C. So, which one you want to pick?
Here are the top 5 vitamin C enriched creams that will surely do wonders for your skin!
1. Kaya AntOx Vitamin C:
This Vitamin C cream for face comes with a non-oily formula and can be safely used by people with oily skin. It is a gel-based Vitamin C product and is known to fight free radicals, which are responsible for premature skin aging. Using this cream regularly will prevent the appearance of the dark spots, fine lines, and wrinkles, giving you a soft, beautiful skin. This cream is good during summer and effective for sensitive skins too.

[ Read: Best Face Creams For Dry Skin ]
2. Snowberry Bright Defense:
This Vitamin C rich face cream contains anti-glycation and anti-free radical materials. The cream is soft, gentle and good for sensitive skin. It is beneficial for maintaining the skin health and is a notch above other similar creams available in the market today. This cream consists of other important elements like kombuchka for a blemish-free and radiant skin.

3. E'Shee Serum Vitalizer:
This is one of the most effective face creams available today. It contains natural Vitamin C. But it spoils easily when exposed to oxygen. But when compared with other common skin care creams, this product is very good and useful too. E'Shee enables you to stabilize the amount of Vitamin C in your body and also prevents the skin from oxygenation. E'Shee Serum Vitalizer provides more than 20 times more energetic Vitamin C to the cells of your skin directly compared with other similar products. It penetrates deep inside your skin and is effective for more than 48 hours. It helps you to enhance your skin's immune system and prevents tissue deterioration, minimizes skin puffiness, heals fine lines and wrinkles, purifies the texture of skin, tones the skin, helps combat against skin problems. This cream can be the key to a healthy and beautiful skin.
[ Read: Anti Aging Serums Available In India ]
4. Kiehl's Powerful Strength Line Reducing Concentrate:
This cream is also known as the line eraser. It contains 10.5% Vitamin C. It is as powerful as retinol. It is prepared with 10.5% natural and pure Vitamin C that helps you to strengthen the skin from inside. It also reduces fine lines and wrinkles, improves skin texture, tones your skin properly, removes acne and gives you a flawless and glowing skin.

5. Dr. Reddy's Strea C10 Pure Vitamin C:
Reddy's Strea C10 is a very good Vitamin C face cream that works to eliminate crow's feet, help you in smoothing the texture of your skin and also tones your skin effectively. You can get rid of 90% of your skin pigmentation with the help of this Vitamin C-rich face cream. You can use it like a primer. This cream doesn't have any fragrance or contain chemical compounds. So, you can use it safely without worrying about the side effects.

[ Read: Vitamin E-Based Face Creams ]
Vitamin C offers amazing results for our skin. Whether you include it in your daily diet or use it as part of your beauty regimen—one this is for sure—your skin will shine with good health and look younger than ever before! So, the next time you are out shopping for face creams, check the label. Make sure your face cream contains sufficient Vitamin C to get a glowing complexion. Or better still, search for one in this article to know which vitamin c cream is best for face!!
*Subject to Availability
Does your face cream contain Vitamin C? Which brand do you prefer? Share with us in the comments section below.
Recommended Articles:

The following two tabs change content below.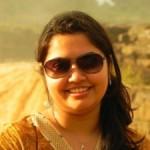 Latest posts by Pubali Mukherjee (see all)