8 Best Vitamin C-Enriched Face Creams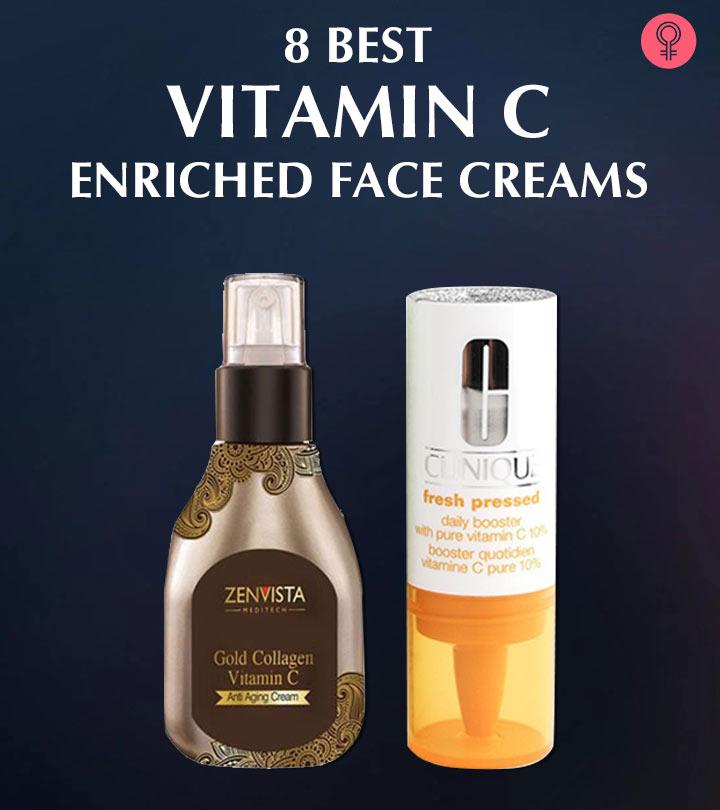 8 Best Vitamin C Creams For Clear, Healthy Skin
Review
Discover the magic of 3x vitamin C serum and yuzu lemon with Garnier Skin Naturals Light Complete Fairness Serum Cream. If you are struggling with dullness and dark spots, this formula is totally worth trying. It gets absorbed fast and penetrates deep into your skin to give you spotless, brighter skin within a week of consistent use.
Pros
Quick-absorbing
Lightweight
Does not clog pores
Makes skin more radiant
Budget-friendly
Cons
[ Read – Garnier Light Complete Fairness Serum Cream Review ]
Review
Blossom Kochhar Aroma Magic's Vitamin C Day Cream is a light, non-greasy formula that is enriched with SPF 15. It is packed with naturally-sourced vitamin C and pomegranate juice that clarify and strengthen your skin. It also contains shea butter and aloe vera that balance your skin's pH level and replenish the moisture that's lost during the day.
Pros
100% chemical-free
Enriched with natural ingredients
Leaves your skin feeling soft and supple
Brightens skin
SPF 15
Cons
Review
As your skin matures, one of the most significant changes it goes through is the loss of moisture and natural oils. The creamy St. Botanica's Anti Aging & Brightening Cream gets absorbed into your skin quickly and leaves it feeling soft and smooth. Its formula is enriched with hyaluronic acid and precious oils that provide long-lasting hydration and comfort.
Pros
Lightweight
Gets absorbed quickly
Perfect for dull and aging skin
Makes skin firm and supple
Value for money
Cons
Review
If you are tired of dull and fatigued-looking skin, this moisturizer from The Body Shop will reveal your skin's natural, most healthy-looking glow. Its fresh, lightweight formula energizes your skin with a dose of vitamin C and fights the signs of skin fatigue. This formula is also infused with the juicy Amazonian camu camu berries that keep your skin hydrated throughout the day.
Pros
Lightweight
Invigorating fragrance
Does not clog pores
Hydrates and nourishes skin
Suitable for all skin types
Cons
Review
Vya Naturals Vitamin C Moisturizer is a luxurious blend of the most potent natural ingredients that deliver amazing antioxidant benefits to your skin. Its vitamin C-rich formula helps reduce the appearance of fine lines, wrinkles, and dark spots. If you are looking for an organic face cream, this one is worth a shot!
Pros
Lightweight
Hydrates and nourishes skin
All-natural ingredients
Non-greasy
Value for money
Cons
Review
This unique super-potent booster from Clinique harnesses the full power of pure and fresh vitamin C to brighten, even out, and retexturize your skin. It is the perfect daily supplement for visibly rejuvenating your skin from within. If you are struggling with age spots, dark spots, dullness, and uneven skin tone, this is one formula that you need to check out.
Pros
Lightweight
Gets absorbed quickly
Suitable for aging skin
Free of parabens and artificial fragrance
Lives up to its claims
Cons
Review
If you are worried about fine lines and wrinkles, try out this formula from Zenvista that will accelerate collagen production to fade their appearance. It also works brilliantly in getting rid of puffiness, dark circles, dryness, and sagginess around the eye area. With consistent use, you'll notice your skin feeling plump, hydrated, smooth, and youthful.
Pros
Quick-absorbing
Lightweight
Prevents premature aging
Gets rid of blemishes and dark spots
Boosts collagen production
Cons
Review
This vitamin C cream from GNC is truly an unknown gem. It is enriched with antioxidants and vitamins that free your skin from dark spots and fine lines. Even if you have super sensitive skin, this moisturizer will do the trick and leave your skin looking and feeling radiant from deep within. You can use it both as a base for your makeup and as a night cream.
Pros
Non-greasy
Gets absorbed quickly
Reduces wrinkles
Adds radiance
Value for money
Cons
Shopping Guide
Vitamin C is incredibly beneficial for your skin as it is a potent antioxidant. Adding it to your skin care regimen is the best thing you can do for your skin. If you want brighter and tighter looking skin, investing in a good vitamin C cream will do wonders for you. This powerhouse ingredient boosts collagen production and makes your skin tighter and firmer. It also helps lighten age spots and dark circles, while improving the elasticity of your skin. Thus, it gives you a gorgeous, healthy-looking, lit-from-within complexion, and who doesn't want that?
Celebrity dermatologists can't stress enough on the importance of incorporating vitamin C into your regimen to make your skin look brighter and more even-toned. For best results, use it in the morning along with your SPF to neutralize the damaging free radicals, and at night to help your skin restore itself while you sleep.
Price Range
Depending on the brand, a vitamin C face cream can cost anywhere between Rs. 20 and Rs. 4000. High-end brands include Clinique and The Body Shop. Mid-range brands, like Aroma Magic, start from Rs. 400. Garnier is a great budget-friendly option.
That was our round-up of the 8 best vitamin C-enriched face creams available in India. Which one are you looking forward to trying? Let us know in the comments section below.
Recommended Articles:
The following two tabs change content below.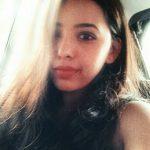 Latest posts by Esha Saxena (see all)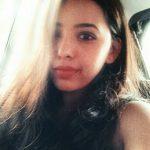 Esha Saxena
Esha Saxena is a writer, journalist, and a full-time wallflower. She holds a Master's degree in Media and Mass Communication and firmly believes that makeup is nothing less than art. Combining her love for writing with her passion for makeup, she brings to you reviews, techniques, and her ever-growing knowledge on this form of art. In her spare time, she loves reading, listening to obscure indie bands, and writing poetry – all of this while being a crazy dog lady.