Vitamin D Deficiency And Hair Loss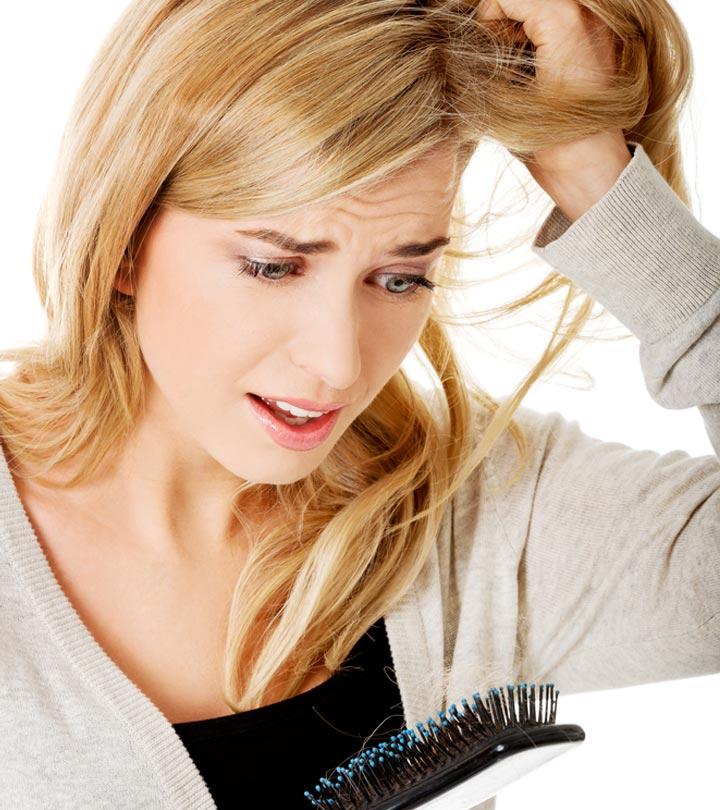 Are you experiencing hair loss for a while and do not know why? Well, vitamin D deficiency can be one possible reason. Vitamin D plays a crucial role in maintaining bone health. However, the lack of vitamin D in the body can cause hair loss and alopecia areata (1).
In this article, we have explored the role of vitamin D in maintaining hair health, how it may cause hair loss, and how you can prevent it. Let's dig in.
Does Vitamin D Deficiency Cause Hair Loss?
The answer is yes. Vitamin D and hair loss are interlinked.
Research indicates that vitamin D plays a crucial role in stem cell renewal and maintaining the hair follicle cycle. Deficiency of vitamin D interferes with both the processes and causes hair loss.
The lack of vitamin D in serum is also linked to female pattern hair loss and alopecia. The vitamin D receptors in the hair follicles' bulge region are crucial for maintaining the healthy keratinocyte stem cells (2). The lack of these receptors may trigger hair loss.
Your body may lack vitamin D due to multiple reasons. They are listed in the next section.
What Causes Vitamin D Deficiency?
1. Improper Diet
An improper diet is one of the main reasons for the lack of vitamin D in the body. To improve vitamin D levels, consume foods like (3):
Salmon
Herring
Cod liver oil
Egg yolk
Mushrooms
2. Poor Absorption Of Vitamin D
Your gut health may affect the proper absorption of vitamin D in your body (4). Poor gut health may be caused by:
Crohn's disease
Chronic pancreatitis
Other diseases of the gut
This may put you at risk of vitamin D deficiency.
3. Inadequate Exposure To Sunlight
When it comes to the best natural source of vitamin D, the sun is a clear winner (5). The time you need to spend in the sun varies according to the skin color. If you have a lighter skin tone, 5-15 minutes of sun exposure is enough. If you have darker skin, you may stay in the sun for at least 30 minutes. About 10-15 minutes of sun exposure during the mid-day is sufficient.
However, excessive exposure to the sun puts you at the risk developing of skin cancer. Even if you are spending 5 minutes in the sun, apply sunscreen lotion to prevent UV damage.
4. Inability Of The Liver Or Kidney To Convert Vitamin D
When the liver or kidney does not function properly, it cannot convert vitamin D to a usable state. This may also cause low vitamin D levels and hair loss.
5. Medications Influencing Vitamin D Conversion
Certain antiepileptic drugs, anti-estrogens, and bisphosphonates may interfere with vitamin D metabolism (6). They activate the pregnane X receptor, causing vitamin D deficiency. If you are taking any such medications, talk to the doctor for alternatives to improve your body's vitamin D levels.
Hair loss can happen due to many reasons. How do you identify if it is due to vitamin D deficiency? Here are the signs and symptoms you can check for.
What Are The Symptoms Of Vitamin D Deficiency?
It is now clear that vitamin D plays a crucial role in maintaining multiple body functions. Lack of vitamin D affects not only the body but also hair growth. Find out the ways to prevent it in the next section.
How To Prevent Hair Loss Caused By Vitamin D Deficiency
Take Vitamin D Supplements
If you have low vitamin D levels, consuming foods rich in it helps reduce hair loss. You may consume (12):
Eggs
Cod liver oil
Milk (fortified, soy, almond, and oats milk)
Fatty fish (sockeye salmon, rainbow trout, Atlantic sardines, tuna)
Meat (chicken breast, beef, beef liver)
Vegetables (raw broccoli, carrot, portabella, and white mushrooms)
Almonds and sunflower seeds
Lentils
Cheese
Fruits (Apple, banana)
You may also take vitamin D supplements.
Some medications and steroids may interfere with vitamin D absorption. If you are taking any such medication, talk to your doctor to modify the dosage, or use any alternative.
Increase Your Exposure To Sunlight
Try to increase your exposure to sunlight. Go out for a walk on a bright and sunny day or spend at least 10-15 minutes outside. However, do not forget to apply sunscreen.
Be Gentle When Grooming The Hair
This is also crucial to prevent hair fall. Be gentle when combing or brushing your hair. Avoid using harsh shampoos and conditioners. You may also ask your doctor for some topical medication to prevent hair loss.
If you are taking vitamin D supplements, follow the doctor's prescribed dosage. The recommended dietary allowance is given below.
Recommended Dietary Allowance Of Vitamin D
The recommended dietary allowance of vitamin D varies according to the age group (12).
| Age | Male | Female | Pregnancy | Lactation |
| --- | --- | --- | --- | --- |
| 0-6 months | 25 mcg | 25 mcg | | |
| 7-12 months | 38 mcg | 38 mcg | | |
| 1-3 years | 63 mcg | 63 mcg | | |
| 4-8 years | 75 mcg | 75 mcg | | |
| 9-18 years | 100 mcg | 100 mcg | 100 mcg | 100 mcg |
| 19+ years | 100 mcg | 100 mcg | 100 mcg | 100 mcg |
To Conclude
Lack of vitamin D can cause hair loss and other health issues. If you think your hair loss is due to a lack of vitamin D, get yourself tested, and start taking preventive measures. However, consult a doctor for a proper diagnosis and follow the prescribed treatment to prevent hair loss. Also, improve your lifestyle. Consume a balanced diet, exercise, and do not forget to get plenty of sunlight.
Expert's Answers For Readers' Questions
How long does it require to cure a vitamin D deficiency?
It depends on your age, level of vitamin D in your serum, and medical conditions that you may have. You may start healing after 6-8 weeks. However, complete healing may take time.
When should I take vitamin D – morning or night?
There is no ideal time to take vitamin D, and it may depend on your health condition and other factors. Consult a doctor to know the proper time to take vitamin D supplements.
12 sources
Articles on StyleCraze are backed by verified information from peer-reviewed and academic research papers, reputed organizations, research institutions, and medical associations to ensure accuracy and relevance. Check out our
editorial policy
for further details.
Recommended Articles
The following two tabs change content below.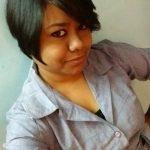 Ramona is a journalist-turned-content writer. She holds a Master's degree in English Literature and has been writing for the digital world for over five years. She specializes in writing for Skin Care. She has done a certificate course titled 'Dermatology: Trip To The Skin', offered by Novosibirsk State University. She believes that beauty begins with a good skin care regimen and is on a mission to eliminate all toxins from her routine. She helps and guides readers in selecting products and ingredients specific to their skin type/issue. When Ramona is not working, her books and passion for music, good food, and traveling keep her busy.