Vitamin E For Face: Is It Safe To Use It Directly On Your Skin?
Vitamin E is a common ingredient found in skincare products. Vitamin E capsules are readily available online or in drugstores and are used by skincare enthusiasts. A few people pop a few capsules and use the oil on their face or consume it. But the question is, is it the right thing to do?
Advocates of vitamin E capsules (or the oil that you squeeze out of them) swear by their skincare benefits. Though they may have benefits, these capsules can also cause irritation and may worsen existing skin conditions. In this article, we have explored both sides of the argument and also mentioned a few recipes if you are interested in using vitamin E capsules and oil on your face.
Are Vitamin E Capsules Good For Skin: What Are The Benefits?
Vitamin E oil has several benefits for your skin. Here are some reasons to use it on your face:
1. It Is Loaded With Antioxidants
You might have come across the ingredient tocopherol mentioned in a lot of skincare products. Vitamin E contains alpha-tocopherol, a powerful antioxidant that protects your skin from harmful free radicals (1). Several anti-aging creams contain a mix of vitamin C and vitamin E as they work better together (2), (3).
[ Read: Benefits Of Antioxidants ]
2. May Help Improve Acne
Vitamin E may help treat acne and acne scars. A study published in Clinical and Experimental Dermatology found that people with severe acne had low vitamin E plasma levels (4).
However, another literature review concluded that there is no sufficient evidence to prove that monotherapy or combination therapy with vitamin E has significant beneficial effects on acne scars (5).
3. Can Prevent Damage Caused by UV Rays
Vitamin E cannot shield your skin from UV rays on its own. It needs to be used in combination with products containing vitamin C to protect your skin from the harmful effects of UV rays. However, it can help prevent UV-induced free radical damage (6).
4. Moisturizes Your Skin
Vitamin E contains tocopherols and tocotrienols that moisturize your skin and keep it glowing and hydrated. The topical application of vitamin E contributes to antioxidant defenses of your skin (6). This can help your skin stay healthy.
[ Read: Best Vitamin E Face Creams And Moisturizers]
5. Has Anti-Inflammatory Properties
Several studies have demonstrated the anti-inflammatory properties of vitamin E. These properties boost the process of skin regeneration in which the dead skin cells are replaced by healthier cells, making your face radiant. It also protects your skin from environmental damage (3).
Although vitamin E and vitamin E oil (derived from vitamin E) may have some potential skincare benefits, there are risks associated. Let's take a look at the risk factors.
Risks Associated With Using Vitamin E On Your Face
An allergic reaction is probably the biggest risk associated with using vitamin E capsules or any other vitamin E derivative on your skin. A study concludes that despite the antioxidant and photoprotective properties of vitamin E and its widespread use in skincare products, more scientific evidence and further research is required to establish the suitability and tolerability of vitamin E on the skin as there were reports of vitamin E-induced allergic contact dermatitis (7).
Moreover, vitamin E products may also contain other additives. These additives may differ from manufacturer to manufacturer and may or may not suit your skin.
Hence, you should never use any vitamin E product (capsule or oil or any other product) directly on your skin without consulting the doctor. Also, if you have any skin condition, such as psoriasis or eczema, be extra careful and do not experiment with skincare remedies without consulting a doctor.
If you want to go ahead and apply vitamin E on your face, we have suggested a few recipes below. But before using any of these recipes on your skin, do a patch test to see whether your skin can tolerate vitamin E or not.
How To Apply Vitamin E Capsules Or Oil On Your Face Directly
Since vitamin E is oil-soluble, it has excellent hydrating and moisturizing properties and can be beneficial for keeping your skin moisturized during winters. It is great for dry skin and related issues (like scaling and flaking) because it is heavy oil.
Note: If you have oily and acne-prone skin, it is better to avoid vitamin E oil as it might worsen your condition.
The anti-inflammatory properties of this oil boost cell regeneration and help fade acne scars and pigmentation.
Most beauty products these days, including sunscreens, anti-aging serums, and moisturizers, contain vitamin E. However, if you want to apply it directly on your face, you can try these easy remedies.
1. Vitamin E Oil, Yogurt, Lemon Juice, And Honey Mask For Skin Lightening
This face mask can not only reduce the appearance of wrinkles and crow's feet but also brighten your skin.
Vitamin E and yogurt cleanse all the impurities from your skin and improve its elasticity. Yogurt contains lactic acid, which nourishes and moisturizes your skin and brightens dull skin by reducing blemishes and dark spots (8). Lemon juice acts as a natural skin lightening agent (9).
Squeeze the oil from 2-3 vitamin E capsules and mix it with yogurt and a few drops of lemon juice and apply on your face. Wash it off after drying. Use this face mask two times a week.
Caution: Avoid this remedy if you have sensitive skin as lemon juice may cause redness and irritation.
2. Vitamin E Capsules For Acne Scars
Vitamin E contains antioxidants that help in repairing damaged skin cells and reducing the appearance of blemishes (1).
Apply the Vitamin E oil from the capsule directly on your face or the affected area and leave it on overnight. Do this regularly until the marks disappear.
3. Vitamin E Oil For Fading Dark Circles
Anecdotal evidence suggests that vitamin E oil can help fade dark spots and reduce puffiness. However, there is no scientific evidence to back this up.
Apply the Vitamin E oil from the capsules directly to the area around your eyes. Massage it gently and leave it on overnight. Use it regularly for at least 2-3 weeks.
4. Vitamin E, Papaya, And Honey For Glowing Skin
Papaya peel contains papain, which has skin lightening properties (10). Vitamin E nourishes your skin and repairs the cells, and honey keeps it moisturized.
Mix papaya peel paste and honey with vitamin E oil from 3-4 capsules. Apply the mask to your face and neck and leave it on to dry. Wash your face. You can do this three times a week.
5. Vitamin E Oil And Olive Oil For Hyperpigmentation
Vitamin E repairs damaged skin cells, and olive oil moisturizes your skin and boosts cell regeneration (11). This may help in reducing dark spots and pigmentation.
Mix Vitamin E oil with extra virgin olive oil and massage on your face. Leave it on for at least an hour or overnight. Use this three times a week.
6. Vitamin E Oil, Milk, And Honey For Dry Skin
Milk contains lactic acid, which helps in lightening and nourishing your skin (8). Honey helps in preserving moisture (12). Vitamin E repairs and nourishes your skin cells.
Mix oil from two vitamin E capsules with honey and milk and apply the paste on your face. Wash it off after it dries. Use this remedy three times a week.
7. Vitamin E Oil And Glycerin For Baby Soft Skin
Glycerin is a humectant that attracts moisture and makes your skin soft and supple (13). Vitamin E keeps your skin nourished and revitalized.
Mix vitamin E oil from one capsule with rose water and a teaspoon of glycerin and apply it on your face. Leave it on overnight. Follow this remedy 2-3 times a week.
8. Vitamin E Oil And Lip Balm For Chapped Lips
Anecdotal evidence shows that vitamin E can help heal dry and chapped lips. However, there is no scientific evidence to establish this claim. You can mix vitamin E oil with your favorite lip cream/balm and use it regularly.
9. Vitamin E Oil, Tea Tree Oil, Coconut Oil, And Lavender Oil For Soothing Skin Allergies
Vitamin E and lavender essential oils have anti-inflammatory properties (14). Tea tree and extra virgin coconut oils have antimicrobial properties and facilitate healing (15), (16).
Mix vitamin E oil from two capsules with extra virgin coconut oil and two drops each of tea tree and lavender oils and massage it on your face. Wash it off after 30-60 minutes with warm water. You can do this two times daily.
10. Vitamin E Oil And Coconut Oil For Itchy Skin
Coconut oil can help reduce itching as it hydrates and nourishes your skin (16). Vitamin E repairs your skin and reduces inflammation.
Mix vitamin E oil from a capsule with extra virgin coconut oil and massage it on your face. Do this every day.
[ Read: Coconut Oil Face Masks For Glowing Skin ]
11. Vitamin E Oil And Aloe Vera For Dark Spots
Aloe vera repairs your skin and promotes spot reduction and pigmentation induced by UV rays. These effects are due to aloesin, a melanin and tyrosinase reducing agent in aloe vera (17). Vitamin E is rich in antioxidants that protect your skin from free radical damage.
Mix the oil from two vitamin E capsules with a tablespoon of fresh aloe vera gel and massage it into your skin. Leave it on for 15 to 20 minutes and then wash off.
You need to be careful while buying vitamin E because there are two different types available on the market, and your body does not utilize both in the same way. Surprised? Read on to find out more.
What To Look For Before Buying Vitamin E Oil Capsules For Your Skin
Buying the right Vitamin E oil capsule is not as easy as you think. The purity of commercially available vitamin E oil has changed a lot over the years. These days, vitamin E oil capsules often contain additives, such as soybean oil and glycerin. However, these ingredients are not harmful to your skin.
Vitamin E is available in eight chemical forms. These are alpha-tocopherol, beta-tocopherol, gamma-tocopherol, delta-tocopherol, alpha-tocotrienol, beta-tocotrienol, gamma-tocotrienol, and delta-tocotrienol. Among these eight forms, only the tocopherols can meet your skin's requirements.
Tablets, capsules, soft gels, and oils – you will find vitamin E in almost every medical store in these forms. Whether you are buying vitamin E capsules to make a face pack or for consumption, you need to ensure that you are buying the best product for your skin. Vitamin E capsules can be:
Natural: This type of vitamin E contains d-alpha-tocopherol. Out of all the vitamin E variants, this is the most active type, and your body absorbs it quite easily.
Synthetic: This is man-made vitamin E that consists of eight isomers. Out of the eight, only one isomer is similar to natural vitamin E.
Pro Tip: While buying vitamin E capsules, make sure you check the label. If it is natural, the vitamin E will be listed under these names: d-alpha tocopheryl acetate, d-alpha tocopherol, or d-alpha tocopheryl succinate.
Tocopheryl succinate and tocopheryl acetate are the ester forms of the vitamin. Before they start working on your skin, they need to be converted into the standard form of vitamin E (d-alpha tocopherol).
Apart from d-alpha tocopherol, you will also find products that contain other natural types of tocopherols, such as beta-tocopherol, gamma-tocopherol, and delta-tocopherol. You can use these as well.
You may apply vitamin E directly from a capsule. However, you can't be sure about the stability of this type of vitamin E and if it will be able to penetrate your skin layers. Hence, check the ingredients before buying and ensure that you are buying vitamin E oil that does not contain soy or other additives.
Here are a few brands of vitamin E capsules that you can buy.
Best Vitamin E Capsules For Glowing Skin
1. Solgar Natural Vitamin E Softgels
This bottle contains 100 softgels and with an IU (International Unit for measuring vitamin E activity) of 1000. Note that the higher the IU, the better the effect. These softgels contain all the natural tocopherols, and their oil can be used on the face.
2. Sundown Non-GMO Vitamin E
This bottle contains 100 softgels (containing mixed tocopherols) with 400 IU.
3. Bella Terra Oils Unrefined Vitamin E Oil
This bottle contains 118 mL of organic vitamin E oil with pure d-alpha tocopherol.
4. Evion 400
Evion 400 capsules claim to prevent acne and other skin issues. However, these should not be consumed without consulting the doctor.
Vitamin E works best for the skin when you take it orally. However, ensure that this is done under the supervision of a doctor. Avoid self-medication. Although Vitamin E has skin benefits, further studies are required to establish its efficacy.
If you want to go ahead, always do a patch test to make sure that the product is safe for you. Start with smaller amounts of vitamin E oil, and if you feel it's okay, you may increase the quantity. In case of any adverse reaction, contact a doctor immediately.
Stylecraze has strict sourcing guidelines and relies on peer-reviewed studies, academic research institutions, and medical associations. We avoid using tertiary references. You can learn more about how we ensure our content is accurate and current by reading our
editorial policy
.
Recommended Articles
The following two tabs change content below.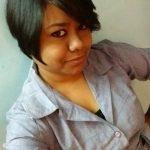 Latest posts by Ramona Sinha (see all)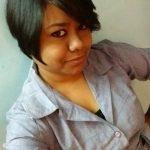 Ramona Sinha
Ramona has a Master's degree in English Literature. She believes that beauty begins with a good skin care regimen and is on a mission to eliminate all toxins from her routine. She helps readers select products and ingredients specific to their skin type and gives out tips to keep their skin healthy in a natural way. When Ramona is not working or experimenting with a new skin care product or ingredient, her books and a passion for music, good food, and traveling keep her busy.