6 Benefits Of Vitamin F For Skin, How To Use, & Side Effects The skin care lexicon is changing at the same rate as social media jargon. Vitamin F for the skin is the newest entry in this book.
We could not help but take note when we heard that vitamin F was causing a stir in the beauty world. Our parents (and the internet) have done an excellent job of instilling in us the importance of vitamins for our general health. Vitamin F, on the other hand, was a surprise to us.
We decided to learn more about vitamin F before jumping on board, and here's what we discovered. Keep reading to know more!
What Is Vitamin F?
Vitamin F is not as new as we thought it to be. It has been there since the 1950s, and the F stands for fat.
Vitamin F refers to a combination of two essential fatty acids, namely linoleic acid (LA) and alpha-linolenic acid (ALA). While the former is more commonly known as Omega-6, the latter is also called Omega-3 (1). As the body cannot make these nutrients, they are called essential fatty acids.
These fatty acids are crucial for brain growth, vision, and other bodily functions (1). They are found in abundance in plant oils like soybean, olive, corn, and flaxseed oils. LA and ALA are also found in nuts and seeds, including sunflower seeds, pecans, almonds, and chia seeds.
Let us now understand the benefits of vitamin F for the skin.
Why Does Your Skin Need Vitamin F?
1. May Enhance The Skin Barrier Function
The skin has multiple layers. The function of the outermost layer is to protect the skin from environmental pollutants and pathogens. This layer is also called the skin barrier. Essential fatty acids are the building blocks of the skin and help heal wounds, cuts, and cold sores. Moreover, these fatty acids help improve the skin barrier function and aid its repair (2).
2. May Restore Skin Moisture
LA is the main component of ceramides, which are waxy substances in the human sebum (3). LA helps lubricate and moisturize the skin's surface. When the skin does not produce enough sebum, it may become dry and get dehydrated.
3. May Help Fight Acne
Studies have found that fatty acids can reduce acne (4). As fatty acids are essential for healthy cellular function, they may help restore the damage.
However, you may want to consult a dermatologist before using vitamin F for treating acne. The vitamin may not be effective on oily skin and may instead lead to zits and blemishes.
4. May Treat Inflammatory Skin Conditions
The omega-3s in Vitamin F may help treat inflammatory skin conditions like psoriasis, dermatitis, contact hypersensitivity, and ultraviolet radiation (5). This is one reason fatty acids (like omega-3s) are used extensively in post-corrective treatments such as peels. They allow the skin to recover quickly and help relieve the pain. Some believe fatty acids may also reduce skin sensitivity and the resulting inflammation.
5. May Reduce The Signs Of Aging
LA may help reduce the signs of skin aging, including wrinkles or fine lines. However, more research is warranted in this regard.
6. May Protect From The Sun's Radiation
Excess exposure to the sun's ultraviolet rays can cause sunburns. Animal studies have shown that omega-3 fatty acids may help reduce the ill effects of ultraviolet radiation. The fatty acids may also reduce the risk of skin cancer (6). Vitamin F, being a rich source of these essential fatty acids, could help in this regard.
These are the potential benefits of vitamin F for the skin. In the following section, we will see how to use it correctly.
How To Use Vitamin F For Skin?
Although vitamin F is mostly advocated for use on dry or aging skin, it is effective on almost all skin types. As it is an essential component of the skin, you may use it twice a day to experience the maximum benefit.
You can select a number of oils, creams, and serums containing vitamin F. You may also use pure oils containing only omega-3 and omega-6 fatty acids. We suggest you start slow. Use it once a day to see how your skin responds to it. You can adjust the frequency accordingly.
But does vitamin F cause any serious side effects? It is important to be aware before you make a purchase.
Side Effects Of Using Vitamin F
Vitamin F does not have any proven side effects. However, it is strongly advised to do a patch test before adding this product to your skincare regime. If there is no reaction, you can use vitamin F in the mornings and evenings or as directed.
If the product contains other active ingredients like vitamin C or retinol, you may want to be more cautious. For instance, retinol is best suitable for use at bedtime and should not be used daily. You may check with your dermatologist for more information in this regard.
There has been a shift in popular attitude as more professionals speak out about the benefits of good fats. One example is vitamin F, a mixture of important fatty acids. These fats may be the key to youthful, silky, and supple skin. Start incorporating vitamin F into your skincare routine as soon as possible. It might provide you with solutions to your skin care issues. However, before incorporating this vitamin into your skin care routine, you should consult a dermatologist and take it as advised.
Frequently Asked Questions
Is vitamin F an antioxidant?
Vitamin F is anti-inflammatory and rich in antioxidants that help hydrate and replenish your skin, restoring the skin's natural barrier (8).
Is vitamin F good for hyperpigmentation?
Vitamin F helps protect your skin from the harmful effects of the sun and prevents signs of sun damage like spots, wrinkles, and hyperpigmentation.
Key Takeaways
Vitamin F comprises two essential fatty acids — linoleic acid and alpha-linolenic acid.
These essential fatty acids maintain a healthy skin barrier layer and keep it hydrated and fresh.
It is mainly used on dry or aging skin, although you can apply it to all skin types.
References:
Articles on StyleCraze are backed by verified information from peer-reviewed and academic research papers, reputed organizations, research institutions, and medical associations to ensure accuracy and relevance. Read our editorial policy to learn more.
The following two tabs change content below.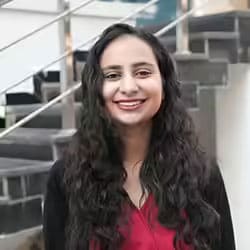 Arshiya Syeda is an editor at StyleCraze. Prior to that, she was a content writer and combined her writing and...
more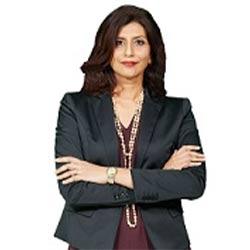 Dr. Priya Gill
(MBBCH, MRCP)
Dr. Priya Gill is a consultant dermatologist in Klang, Malaysia. She specializes in the management of all medical and surgical...
more