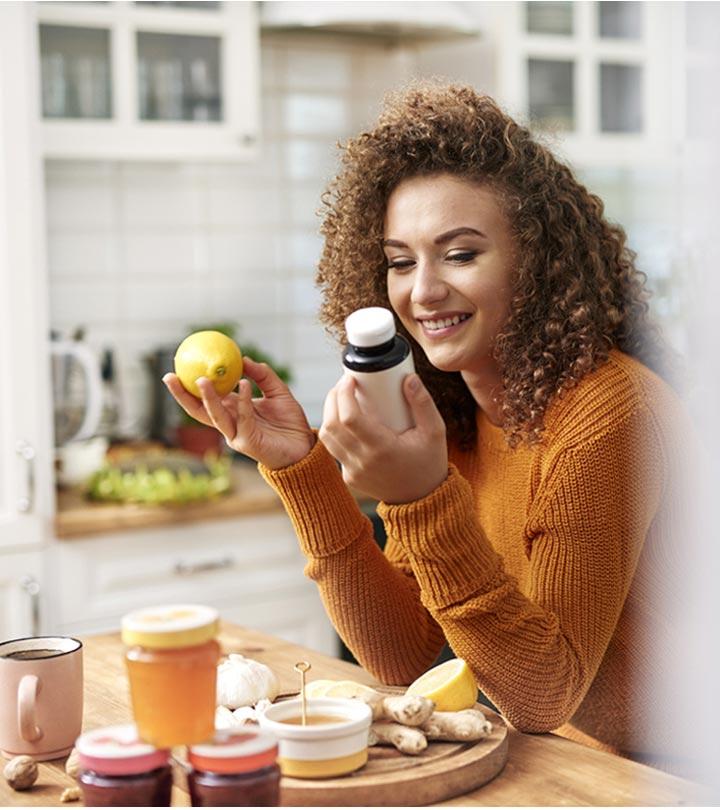 Seasonal changes, stress, harsh hair care products – anything can dry out your scalp and cause redness, itching, and flaking. However, a dry scalp can also be a symptom of nutritional deficiencies. Vitamins play a crucial part in maintaining body functions and skin health. And often, our diet may not meet the daily vitamin requirements. That's when you may need vitamin supplements and topical solutions.
This article lists the best vitamins that may help combat dry scalp issues and keep it moisturized. Take a look!
Does Vitamin E Improve Dry Scalp?
We often first reach out for vitamin E supplements whenever our scalp feels dry. But do they help?
Topical vitamin E was found to improve skin hydration by enhancing the water-binding ability (1). Another study shows that vitamin E used in nano-emulsions can improve skin properties and hydration levels (2).
Oxidative stress is one of the primary reasons for unhealthy scalp and may cause dandruff (3). Vitamin E supplements can reduce oxidative stress, minimize flaking and dandruff, and improve scalp health (4).
If you have a dry scalp, you may use topical vitamin E to minimize it. You may also consume vitamin E-rich foods like seeds and nuts, avocados, and spinach. However, if you have vitamin E deficiency, you may have to take supplements after consulting your doctor.
Other than vitamin E, the lack of other essential vitamins may cause a dry scalp. Scroll down to know more.
Other Best Vitamins For Improving Dry Scalp Conditions
1. Vitamin D
Topical and oral vitamin D is an effective way to manage psoriasis, an auto-immune condition that causes red patches and dandruff-like flakes (5), (6). Vitamin D helps minimize the redness, flaking, and discomfort associated with psoriasis. You may consume vitamin D-rich foods like salmon, eggs, and fortified foods, use topical solutions, or take supplements after consulting a doctor.
2. Vitamin B
Topical vitamin B12 was found to manage and minimize the symptoms of psoriasis, including flaking and dryness. Vitamin B12 has emollient properties and may also help manage dry scalp issues. Systemic administration (oral) of vitamin B12 was shown to minimize cell proliferation and inflammation associated with psoriasis (7). Biotin or vitamin B7 is also said to improve scalp dryness. However, there is no scientific proof to back this claim.
3. Vitamins A And C
Topical vitamin A or retinoids are widely used in skin care formulations. Retinoids help minimize acne and dryness and manage psoriasis and other hair and nail disorders (8).
Vitamin C (oral and topical) supports your skin health and enhances the production of barrier lipids and natural moisturizing factors to prevent dryness (9). Foods like guava, broccoli, oranges, papaya, kiwi, sweet potato, strawberries, and blackberries are rich in vitamin C.
Dry scalp can be annoying and is triggered by multiple factors. Taking vitamin supplements, consuming vitamin-rich foods, and using topical vitamin solutions can help you deal with the issue. However, if you take oral supplements, consult your doctor for proper diagnosis and dosage recommendations as an overdose of vitamins may cause unwanted side effects.
Recommended Articles
Sources
Articles on StyleCraze are backed by verified information from peer-reviewed and academic research papers, reputed organizations, research institutions, and medical associations to ensure accuracy and relevance. Read our editorial policy to learn more.
The following two tabs change content below.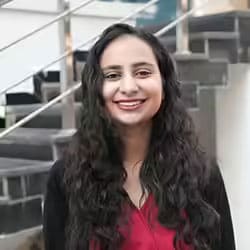 Arshiya Syeda is an editor and certified counselor. Ever the lover of the written word, she served on the editorial boards of her school and college newsletters. Writing articles on hairstyles, hair care, and nutrition helped her combine her love for reading, writing, and research. As an editor, she helps her team members deliver polished and meticulously researched content. Arshiya is fluent in English, Urdu, and Hindi and aims to become a multilinguist by learning German and teaching herself American Sign Language (ASL).