The Best Vitamins And Minerals For Acne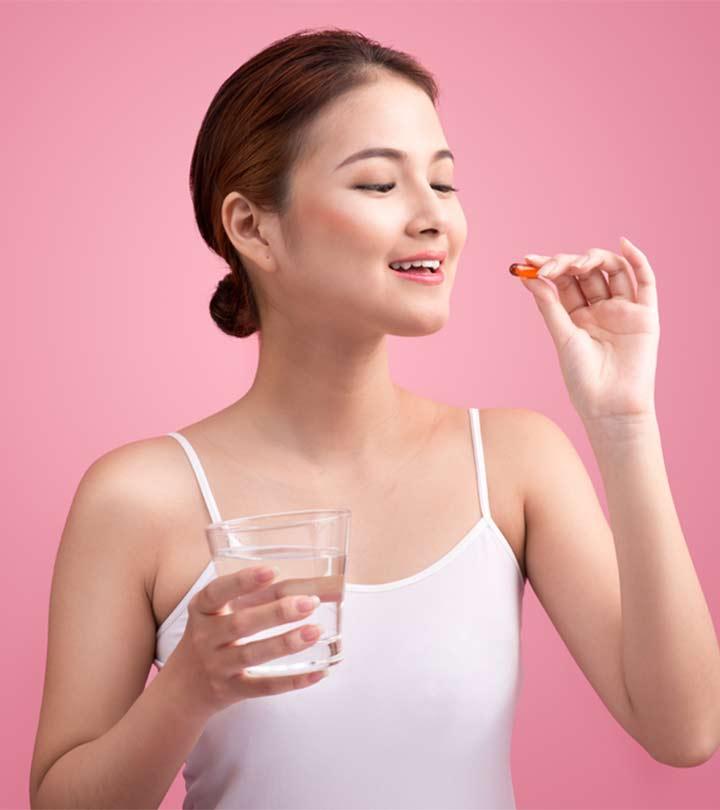 It goes without saying that a healthy outside starts from the inside. Nutrition plays a crucial role in maintaining your overall health, including your skin's health. The relationship between nutrition and acne is highly debated. Most of the time, acne is treated with topical medicines, ointments, and antibiotics. However, researchers cannot deny that nutrition can also make a difference and help manage acne (1). While certain foods may cause acne flare-ups, certain vitamins and minerals may also help reduce the inflammation. In this article, we have explored the vitamins and minerals that may help with acne management. Let's take a look.
Best Vitamins And Minerals For Acne
Vitamin A
Vitamin B3 (Niacin)
Vitamin C
Vitamin E
Vitamin D
Zinc
Best Vitamins And Minerals For Acne
You may not get adequate nutrition from your diet. Taking supplements may help to bridge the gap. However, before going for any of the supplements for acne, talk to your doctor. You should take supplements only if you have any deficiencies.
1. Vitamin A
Topical vitamin A (retinoids) is often used for acne management. However, a lack of this nutrient in your diet may also affect skin health and cause acne. A study found that a low plasma concentration of vitamin A was related to acne and might aggravate the condition (2).
You may consume foods like eggs, milk, yogurt, yellow, red, and green veggies like carrots, spinach, red peppers, and sweet potatoes. They are good sources of beta-carotene, which your body can easily convert into retinol or vitamin A. You may also try taking vitamin A supplements after talking to your doctor.
2. Vitamin B3 (Niacin)
Topical niacinamide has anti-inflammatory properties that may help manage acne. However, it also plays a significant role in acne management when taken orally. A study indicated a significant improvement in acne in patients who took a 40 mg dose of niacin for 12 weeks. Researchers concluded that high doses of niacin might have a therapeutic effect and reduce acne (3).
Foods like redfish (tuna and salmon), legumes, cereals, leafy veggies, meat, and poultry are good sources of vitamin B3. You may also take supplements.
3. Vitamin C
Vitamin C is an antioxidant that keeps your skin healthy by reducing oxidative stress and inflammation (4). While it is not directly associated with acne reduction, it may help minimize the inflammation associated with the condition. Citrus fruits like blackcurrant, gooseberry, guava, parsley, and chili pepper are good sources of vitamin C.
4. Vitamin E
Vitamin E (tocopherol) is an excellent topical ingredient for maintaining skin health. A study found that vitamin E supplements could improve acne (5), (2). Consume vitamin E-rich foods like almonds, sunflower seeds, avocados, and cooking oils like sunflower, safflower, soybean, and wheat germ oils.
5. Vitamin D
Studies show that vitamin D may have anti-comedogenic properties and may reduce acne inflammation (6). Another study found that patients with acne had vitamin D deficiency (7).
6. Zinc
Zinc is a micronutrient and is effective against P. acnes, the acne-causing bacteria. Oral supplements of zinc can improve acne if you have a zinc deficiency. However, it may cause side effects like nausea, vomiting, and reduced copper absorption in the body (5). Hence, talk to your doctor before taking zinc supplements for acne.
To Conclude
A healthy diet is crucial for maintaining healthy skin and preventing acne. However, acne is triggered by multiple factors, and its treatment requires a systemic approach. Taking supplements may help only if you have a deficiency. But before you do so, talk to your doctor for proper diagnosis and treatment.
Frequently Asked Questions
Is magnesium a good mineral to use to treat acne?
Magnesium supplements may help stabilize hormonal imbalance and acne.
Do herbal supplements help in the treatment of acne?
Studies are limited to support their efficacy, but herbal remedies may reduce inflammation and redness associated with acne.
Are there any foods that can promote the formation of acne?
The relation between food and acne is highly debated. However, some foods like dairy products may worsen existing acne.
Recommended Articles
Sources
Articles on StyleCraze are backed by verified information from peer-reviewed and academic research papers, reputed organizations, research institutions, and medical associations to ensure accuracy and relevance. Read our editorial policy to learn more.
The following two tabs change content below.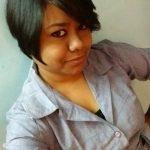 Ramona is a journalist-turned-content writer. She holds a Master's degree in English Literature and has been writing for the digital world for over five years. She specializes in writing for Skin Care. She has done a certificate course titled 'Dermatology: Trip To The Skin', offered by Novosibirsk State University. She believes that beauty begins with a good skin care regimen and is on a mission to eliminate all toxins from her routine. She helps and guides readers in selecting products and ingredients specific to their skin type/issue. When Ramona is not working, her books and passion for music, good food, and traveling keep her busy.