70+ Waiting For Love Quotes
Find comfort in these wise words from notable personalities while waiting for the right one.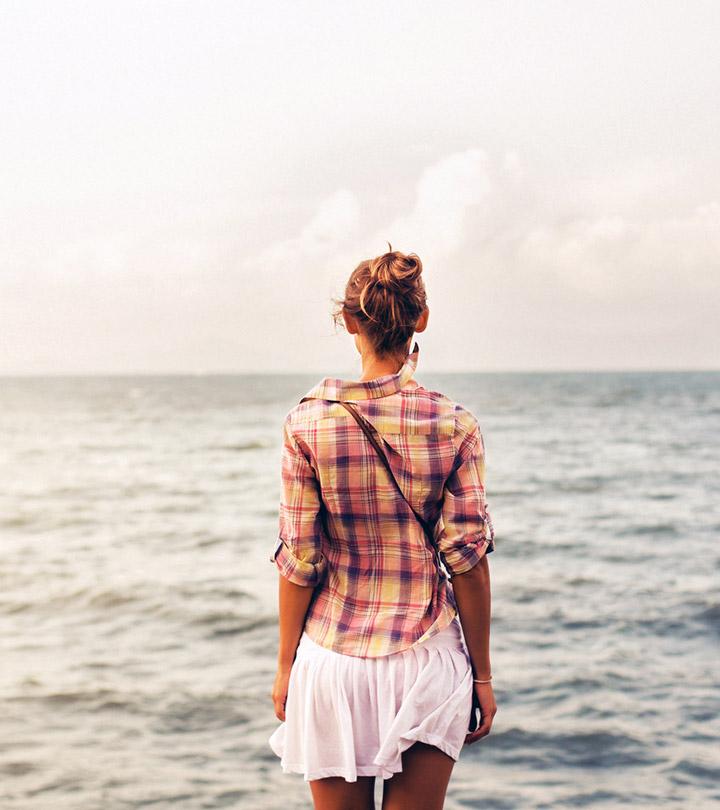 True love never runs out; it remains unchanged and sustains the greatest hardships. You stay as long as it takes because something about love pushes you to do the unthinkable. But the journey can be hard, especially when you have to wait for love to choose you back. So, here are some waiting-for-love quotes that capture the emotion of waiting in love and longing for that special heart. The longing, the minutiae of nostalgia, and the raw imperfection of love make it all worth it. So, scroll down and keep reading!
70+ Waiting For Love Quotes
"Our willingness to wait reveals the value we place on what we're waiting for." – Charles Stanley
"Love is everything it's cracked up to be. It really is worth fighting for, being brave for, risking everything for. " – Erica Jong
"Real love trusts, mature love understands, and true love waits." – Analiza Garcia
"Your face faded from the wall of my memories as I waited, but the smell of your memories lingered like that of fresh paint." – Unknown
"The most inefficient and self-harming thing a person can do is go out looking for love. Let it find you when the time is right and you're out doing what you love to do. Only then will you find it in its truest form. " – A.J. Darkholme
"To long for you has been my biggest bliss. " – Unknown
"I will wait for you because honestly I don't want anyone else. " – Unknown
"You don't find love, it finds you. It's got a little bit to do with destiny, and what's written in the stars." – Anais Nin
"Don't fall in love with someone who says the right things. Fall in love with someone who does the right things. " – Unknown
"One day, someone will walk into your life and make you see why it never worked out with anyone else." – Unknown
"Love isn't finding someone to live with. It's finding someone you can't live without." – Unknown
"I wasn't expecting you. I didn't think that we would end up together. The single most extraordinary thing I've ever done with my life is fall in love with you. I've never been seen so completely, loved so passionately and protected so fiercely." – Beth Pearson
"Love is not about how long I can wait for someone, but about how well I understand why I am waiting." – Unknown
"Loved you yesterday, love you still, always have, always will." – Elaine Davis
"Heaven grant us patience with a man in love." – Rudyard Kipling
"How many more days will you wait for that clink – that you'll cross her mind and she'll finally see? – Karl Kristian Flores
"'For a while' is a phrase whose length can't be measured. At least by the person who's waiting." – Haruki Murakami
"The right person will come, once you have suffered enough to deserve her." – Juvenal Lopez
"Maybe we'll meet again, when we are slightly older and our minds are less hectic, and I'll be right for you and you'll be right for me. " – Gabrielle Zevin
" I am waiting and hoping and wishing for the time, when we can be together." – Unknown
"Love isn't supposed to be a fleeting moment. It is an everlasting sensation and experience you patiently wait for." – Unknown
"To say that one waits a lifetime for his soulmate to come around is a paradox. People eventually get sick of waiting; take a chance on someone, and by the art of commitment become soulmates, which takes a lifetime to perfect." – Chris Jami
"I might have to wait, I'll never give up." – Michael Bubble
"Heartbreaks and hardships are perhaps the few hurdles you cross to meet your love in the middle of the ground of this love maze." – Unknown
"Who am I but a person that is far too small to understand the concept of love, so I wait." – Unknown
"Waiting for love isn't a cake walk, but the reward is as satisfying as a delicious cake." – Unknown
"Maybe the right thing to do is sit tight and wait for love to come my way finally." – Unknown
"You wait for love simply because you believe in it; you think it exists and is trustworthy." – Unknown
"You will know if a person truly loves you if he is willing to wait for you no matter how long." – Unknown
"If you live to be a hundred, I want to live to be a hundred minus one day so I never have to live without you." – Unknown
"Waiting for love is not easy; you need to have the right amount of willpower to do so." – Unknown
"I wish I had known that the sun would never shine without you, then I would have waited then." – Unknown
"Longing for love is the most beautiful yet extremely difficult experience. You see the hope fade away in the fog of patience every day, but still choose to hold on to that single ray of light that shines through." – Unknown
"If you wait for the right time, for the perfect love, you will get there when you need it most." – Unknown
"Even if you are a man, you still need to wait for the right love to pursue with all of you truly." – Unknown
"One day, you will realize that waiting for love is the best decision you have ever made." – Unknown
"Waiting for love is not the only way you can show love, but it is by far the best one there is." – Unknown
"Tell me you care about me, and I will tell you how long I am willing to wait for you." – Unknown
"If you chase love, you won't catch it. If you rush into it, it won't last." – Unknown
"Because love is life and life is love. There's no life without love and there's no love without life, and waiting is the bridge between the two." – Unknown
"If I am really a part of your dream, you'll come back one day." – Paulo Coelho
"My longing to find love did not make me lose my sense of reason or perspective." – Bell Hooks
"Waiting for your love is like sunshine at night." – Unknown
"Patience is the key to finding true love." – Unknown
"I had waited all these years for the right time to say the three magical words; maybe the waiting results in a positive response." – Unknown
"The actual test for being a loving person is knowing how to wait for the right moment to say so." – Unknown
"When the right time arrives, you will find the perfect person, a soulmate to commit forever love." – Unknown
"If you choose to wait for the right time, true love will surely meet you and fill your life with happiness." – Unknown
"I have been marking every day on the calendar to keep a check for how long I can wait for your return. Do you wish to see the calendar I am marking." – Unknown
"True love waits; it encompasses everything else; it makes people happy and sad all the same." – Unknown
"Had he told me to wait for him, I would have; maybe he would have come back to me now." – Unknown
"Never rush into a relationship. True love is bound to reveal itself sooner or later." – Jayden Hayes
"I've learned that waiting is the most difficult bit, and I want to get used to the feeling, knowing that you're with me, even when you´re not by my side." – Paulo Coelho
"Never rush in love for it never runs out. Let love be the one to knock on your door so that by the time you start to feel, you'll know it's real." – Unknown
"Waiting is the rust of the soul." – Carlos Ruiz Zafon
"Waiting is painful. Forgetting is painful. But not knowing which to do is the worse kind of suffering." – Paulo Coelho
"Waiting is a sign of true love and patience. Anyone can say I love you, but not everyone can wait and prove it's true." – Unknown
" The course of true love never did run smooth and includes a lot of waiting too." – Unknown
"Love is not about how long I can wait for someone, but about how well I understand why I am waiting." – Unknown
"If you are not too long, I will wait here for you all my life." – Oscar Wilde
"I have died everyday waiting for you. Darling don't be afraid. I have loved you for a thousand years. I'll love you a thousand more." – Christina Perri
"I was made and meant to look for you and wait for you and become yours forever." – Robert Browning
"It is in the waiting that we become who we are meant to be." – Mandy Hale
"I will wait for you as long as it takes. I will love you every moment across time." – Lauren Kate
"Don't rush into love. You'll find the person meant for you when you least expect it." – Franzie Gubatina
"Yearning for love is like yearning for food. Something to make the body feels real good, for love is like food, we all really need. So yearning for it, is wonderful indeed." – Hubert Winston Anderson
"Love is when you hold me. Love is when you wait for me. Love is the pulse, towards you, which pulls me." – Unknown
"The stars know everything so we try to read their minds. As distant as they are, we choose to whisper in their presence." – Charles Simic
"I'm not all that smart. It takes me a while to understand things. But if I do have the time, I will come to understand you- better than anyone else in the world." – Haruki Murakami
"In nostalgia there's no difference between a day, a year, a decade, or a lifetime because the amount of longing is beyond the idea of time." – Khalil Gibran
"I would have waited for you beyond this lifetime and many if you just held my hand and gave me a single word, any. I would have stayed." – Unknown
"I miss you deeply, unfathomably, senselessly, terribly." – Franz Kafka
"I only miss you when I'm breathing." – Jason Derulo
"I don't know what they are called, the spaces between seconds, but I think of you always in those intervals." – Salvador Plascencia
"It comes and goes in waves" can be said of the love that enters your life and forever changes you. There is much merit in learning how to wait for love as neither the feeling of love nor the beloved can constantly be present. Waiting can be challenging and wonderful since you are constantly craving your companion. The waiting for love quotes mentioned above can give you company and help you realize the sweet ache of distance and momentary separation. What makes life so beautiful is that you treasure it, even more when you eventually find love. Instead of begrudging times spent away from each, try to embrace the yearning with an open heart and complete devotion.
Recommended Articles
The following two tabs change content below.
Shivani Chandel is a postgraduate in English literature from Panjab University, Chandigarh and a certified relationship coach. She has over...
more