The Perfect Wash And Go Hair Routine For All Curl Types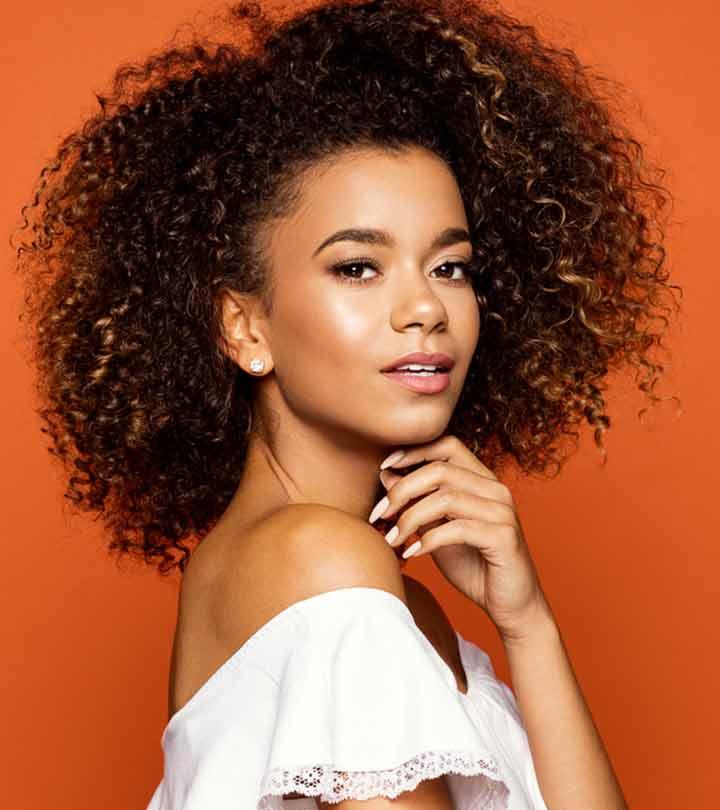 A wash-and-go hairstyle is a low-maintenance hair care routine. This wet set hairstyling method is the easiest way to style your natural hair. But how to get that perfect wash-and-go hair? You will be able to maintain such hair with minimum styling tools and conditioners. The routine also protects your hair from heat damage and saves time and money. This article discusses the step-by-step wash-and-go tutorial, the products you need, and how you can maintain your hair. Keep reading.
What Type Of Hair Does Wash 'N Go Suite Best?
There are four types of hair – straight, wavy, curly, and kinky.
Straight Hair (1A, 1B, and 1C) is naturally shiny, has a smooth texture, and may not hold the curls for long.
Wavy Hair (2A, 2B, 2C) can be fine, thick, or coarse. This hair type has a loose to well-defined wavy texture and can be curled.
Curly Hair (3A, 3B, 3C) ranges from loose and big curls to telephone wire curls. These curls are voluminous, coarse, dense, and well-defined.
Kinky Hair (4A, 4B, 4C) is tightly coiled and fragile. The coil pattern can be S or Z, as wide as a pen.
Wash and go hair works great on 2C to 4C hair types. However, it is best suited for curly and kinky hair types.
Here's a list of products you need during the process.
Products You Need For Wash 'N Go 
Shampoo – Cleanse your scalp and hair thoroughly. Use a volumizing or clarifying shampoo to eliminate dirt, dust, and excess oil. You can use a strengthening shampoo if you have damaged and dry hair. A color-protectant shampoo is best if you have colored your hair and prevent it from fading. 
Conditioner – A conditioner is essential for hydrating and softening the hair. It also adds slip to the hair, which helps detangle curly and kinky hair types. You can use the following conditioners as per your hair type:
Moisturizing conditioner – Suitable for 2, 3, and 4 natural hair types that are dry and damaged.
Fortifying conditioner – Best for reviving and strengthening damaged and weak hair.
Smoothing conditioner – Helps reduce frizz in 2, 3, and 4 hair types.
Balancing conditioner – Suitable for oily hair.
Color-protecting conditioner – Prevents hair color from fading.
Gel – A curl defining gel helps make your curly and kinky hair look kempt and full of life.
Oil – A lightweight hair oil helps add shine to your curls.
Let's now get to the step-by-step tutorial. Scroll down! 
Wash 'N Go Hair Tutorial
Step 1: Wet your hair thoroughly.
 Step 2: Apply shampoo and massage your scalp.
Step 3: Rinse your hair thoroughly and apply a conditioner. You may also use a leave-in conditioner.
Step 4: Use a wide-toothed comb to detangle your hair in sections.
Step 5: Wear a shower cap and leave on the conditioner for 10 minutes.
Step 6: Wash your hair and use a scalp massager to increase blood circulation.
Step 7: Wash and towel wrap your wet hair. Apply a curl moisturizer and twist the sections.
Step 8: Unravel the twists and comb your hair.
Step 9: Apply a curl gel to each section of the hair.
Step 10: Apply a lightweight oil for extra shine. Air dry your hair and do not use a blow dryer.
Viola! You are ready to flaunt your natural hair without heat styling!
Once you get wash 'n go hair, you can maintain it for a week. Here's how to do so. 
How To Maintain Wash 'N Go Throughout The Week
Moisturize Your Hair Every Day: Spritz a little water and apply a lightweight oil to your hair. This will moisturize and soften the hair, adding definition to the curls.
Tie Your Hair Loosely While Sleeping: If you have short hair, tie it in a loose high ponytail. For long hair, a loose low ponytail with 3-4 bands can stretch the hair and prevent shrinkage.

Use A Satin Scarf To Protect The Hair: Cover your hair with a satin scarf before sleeping to prevent dryness and frizz.
Use A Curl Activator: A curl activator helps keep the curls defined without washing your hair and reapplying any hair care products.
Before we come to a close, let's take a look at the dos and don'ts for wash and go hair.
Dos And Don'ts
Avoid spritzing excess water for maintaining the curls for 5-6 days.
Do not disturb your curls. Avoid playing or stretching your hair.
Detangle your hair before applying a curling gel.
Use a good moisturizer that is suitable for your hair type.
Air dry your hair. Do not use a blow dryer or hooded dryer.
Avoid using heat styling tools.
Deep condition your hair every time after washing. 
You can try the wash and go style if you have a hair type between 2C to 4C. To achieve a perfect wash and go hairstyle, you need a shampoo, conditioner (depending on your hair texture), gel (to enhance curls), and some oil. With the right care and maintenance tips, you can keep a wash and go style all through the week. Scroll up and read through the article again to learn the right maintenance and tutorial steps for this style.
Frequently Asked Questions
How long does a wash 'n go take?
It takes approximately 50 to 55 minutes to complete a wash and go. Just keep in mind that good results require time and effort. It won't turn out the way you want it to if you don't take your time with this method.
Why is my wash and go frizzy?
Wash and go hair can become frizzy if it is handled excessively throughout the styling process and the cuticle is not thoroughly smoothened down before it dries. Humidity, friction from sleeping on or drying your hair with abrasive fabrics, excessive touching, and scrunching before letting it dry completely are a few things that might open the hair cuticles and make your hair frizzy.
Why didn't my wash and go work?
Wash and go may not work due to the following reasons:
• Failure to adequately cleanse your hair first.
• Using insufficient water.
• Insufficient smoothing.
• Inadequate drying.
• You have delicate hair.
• You are not using a silk pillowcase to sleep.
• You have a habit of touching your hair excessively.
• You are not styling your curls with the right products.
Key Takeaways
The wash-and-go hair routine or wet set styling helps frame your hairstyle with minimum tools and treatments.
It helps save time and money and is a better alternative to protect your hair from heat styling methods.
Shampoo, conditioners, gels, and oils are included in the process to provide you with that perfect wet-styled hair look.
The wash-and-go hair routine must be followed with regular moisturizing and aftercare to maintain your curls in their best possible shape.
The following two tabs change content below.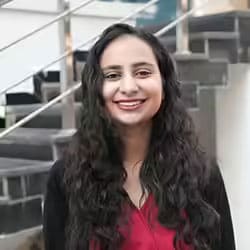 Arshiya Syeda is an editor at StyleCraze. Prior to that, she was a content writer and combined her writing and...
more
Melissa Neubeck
(Cosmetologist & Trichologist)
Melissa, a practicing cosmetologist of 30 years and successful color and makeover specialist, has connected the worlds of hairstyling and...
more