Should You Wash Your Hair With Coca-Cola?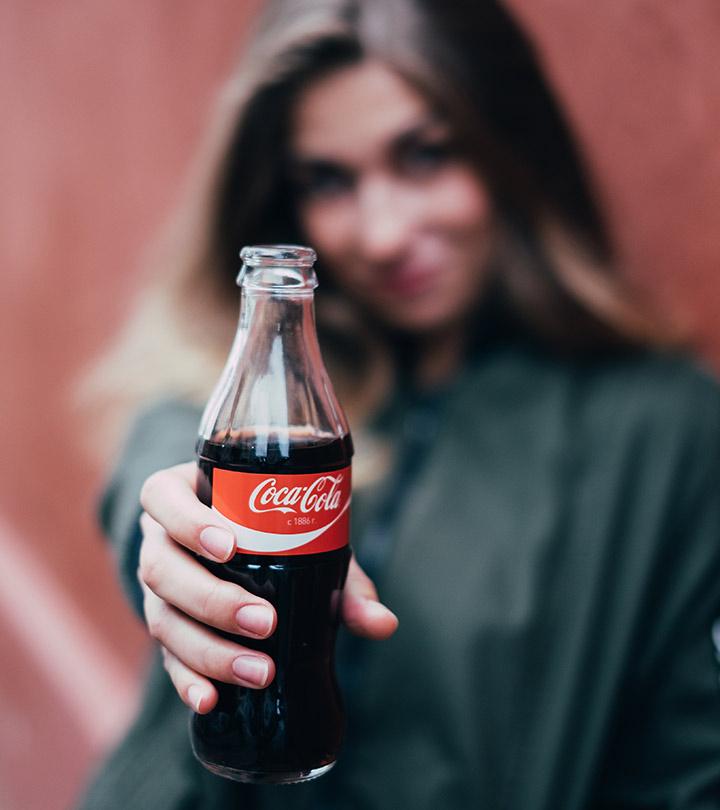 The internet is a vast ocean of weird beauty and hair hacks. Things get weirder as you take a deeper dive. We did a bit of exploration and found the craziest hair hack – Coca-Cola hair rinse!
It all started when Suki Waterhouse, the English model, raved about washing her hair with Coke to give a tousled appearance to her limp and fine hair. The beauty world went into a frenzy, and almost every YouTube vlogger gave it a try. Some found it useful, while some didn't. If you felt an urge to give in to this popular trend, read this article to find out if it is good for your hair. Scroll down.
Why Wash Your Hair With Coca-Cola? How Does It Work?
Coca-Cola or Coke is an acidic soft drink containing carbonated water, sugar (corn syrup), phosphoric acid (a weak acid), caffeine, natural flavoring agents, and artificial food color.
When you wash your hair with this sticky-sugary drink, all the ingredients deposit on your scalp and hair, giving it the "body" that everyone is raving about. These ingredients add texture to the hair (much like a salt spray).
Moreover, because of its acidic pH, Coca-Cola closes the hair cuticles and makes them appear shiny. Coke does not contain any surfactants, so it does not cleanse the scalp and hair, as claimed by the proponents.
Here is the tricky part – leaving a sugary and acidic drink on your hair can be damaging. The corn syrup and other ingredients can buildup on the scalp and lead to issues like greasiness, itching, dandruff, and hair fall.
If you want to go ahead and give it a try, follow the steps mentioned in the next section.
How To Wash Hair With Coca-Cola
You Will Need
1-liter bottle of Coke (or get two 500 ml bottles)
A large mixing bowl/colander
A towel
A blow dryer
Before washing
Detangle your hair.
Arrange all the things that you will need.
The Process
Step 1: Put the bowl on the table, gather the hair into it.
Step 2: Saturate your hair with Coca-Cola. Be careful not to spill.
Step 3: Dip the hair a few more times in the Coke and squeeze the excess liquid out of your hair.
Step 4: Shampoo your hair to remove all traces of Coke and air dry your hair.
You will see a difference in your hair texture. It may appear soft. However, you may or may not notice any shine or volume.
If you want more texture and waves, avoid shampooing. Just rinse your hair thoroughly after washing it with Coke. Check out this tutorial:
To prevent any damage to the hair, follow these tips when using a Coke rinse for your hair.
Tips To Remember While Using Coke Hair Rinse
Coca-Cola is a sugary drink, not a leave-in conditioner. Rinse your hair and scalp thoroughly after washing them with Coke.
Always detangle your hair before rinsing. Otherwise, it may cause tangles.
Don't pour freezing Coca-Cola directly onto your scalp. Allow it to reach room temperature.
Saturate your hair and scalp with the drink. If not, you may have gummy patches of hair with trapped sugar.
Do not use the Coke hair rinse frequently. It may strip your hair of its natural sheen and moisture.
Yay Or Nay?
Coca-Cola is meant for drinking and NOT for hair washing. It will definitely not cleanse your hair! Instead, it will deposit sugar, caffeine, carbonated water, and other ingredients on your hair. Although it may seem to work once or twice, it will affect your overall hair and scalp health in the long run. In case you are willing to give it a go, follow the steps mentioned in the article.
Recommended Articles
The following two tabs change content below.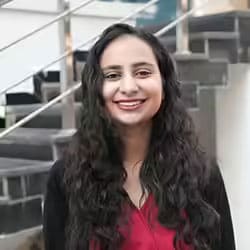 Arshiya Syeda is an editor and certified counselor. Ever the lover of the written word, she served on the editorial boards of her school and college newsletters. Writing articles on hairstyles, hair care, and nutrition helped her combine her love for reading, writing, and research. As an editor, she helps her team members deliver polished and meticulously researched content. Arshiya is fluent in English, Urdu, and Hindi and aims to become a multilinguist by learning German and teaching herself American Sign Language (ASL).