How To Wash Your Hair Once A Week: A Step-By-Step Guide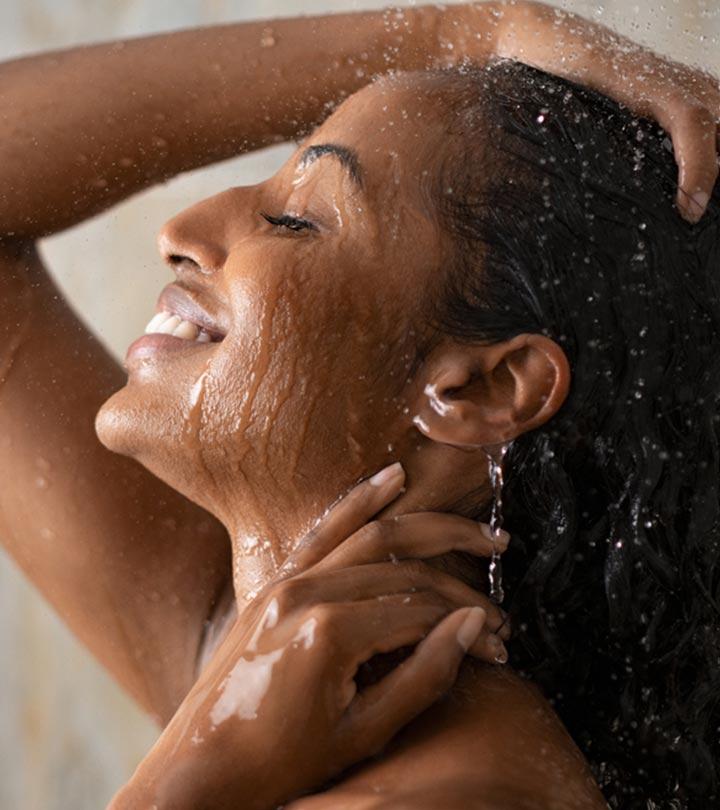 How often do you wash your hair? If you are like most people, you would probably answer with "twice or thrice a week." But what if that is working against your hair?
Washing your hair frequently can strip the natural oils of the scalp and cause hair loss over time. It can also damage your hair if you use heat styling tools often. The solution? Washing your hair once a week. Here, we have discussed how you can do the same and extend your good hair days! Keep reading to know more!
How To Wash Your Hair Once A Week
Day 1: Prepare And Give A Long Double-Wash To Your Hair
Wash your hair twice with shampoo to remove any build-up or excess oil. Ensure you use a deep cleansing shampoo. The first wash would remove the excess oils and product build-up from the scalp. The second wash would further cleanse your hair.
Why a deep cleansing shampoo: Deep cleansing shampoos usually contain avocado and argan oils that moisturize your hair. Ensure such shampoos are also free of sulfates to avoid unwanted hair loss.
Remember not to use excess shampoo on your hair. Take a pea-size amount of shampoo and massage it into your scalp with your fingertips. After a double-wash, condition your hair (avoid your scalp as you do so). If you are using a thick and creamy conditioner, spread the product evenly with a wide-toothed comb. This also avoids product build-up.
What to remember: Comb your hair before washing to remove as much oil as possible. This step distributes any existing oil across the scalp and helps remove any product build-up. Remember to be gentle while combing your hair.
Day 2: Keep A Hair Spray Handy
It is important to keep your hair oil-free after a long double-wash. All you need here is a quick refresh to keep your locks fresh. Try spritzing a conditioning hair spray that will make your hairstyle look sleek. Ensure you do not overdo it. A small quantity of the conditioning spray on the ends will make a big difference.
Added benefits of hair sprays: These lightweight sprays will stop drying your hair out. They also protect your hair from the UV rays and will not add much weight to your mane.
Day 3: Add Extra Volume With An Easy Hairstyle
All you need on day 3 is some extra hair volume. You can maintain that bouncy hair look with the following trick:
Divide your hair into four sections and wrap each one around a tong. Holding for about ten seconds adds more volume to the top of your hair and makes your hair look less flat. Also, apply a finishing cream for extra shine.
Tip: You can sleep with a wrap if you want this hairstyle for the next day too.
Day 4: Add A Dry Shampoo
Try to change your hair parting to keep it from looking greasy and flat. You can use a dry shampoo in the middle of the week. It soaks up the excess oil and will prevent it from spreading further down your locks. A dry shampoo also could enhance hair brightness.
Tip: Spray dry shampoo before you go to bed to prevent greasy hair and oil build-up.
Day 5: Dial-Up The Hair Texture
Brush your hair at night before going to bed. This distributes the natural oils (sebum) that the scalp produces. Use a bristled brush on thick, coarse hair and an acrylic brush on finer hair. These brushes help remove the dirt and debris from the hair.
Day 6: Try Different Hairstyles
Try different hairstyles to hide your greasy hair completely. On day 6, sweep your hair back into a French plait to hide the grease. Smoothen your hair length and endings with a hair oil before you start. This would make an effective hairstyle that will tame any strays and give you a sleek braid. It also will add shine to your hair.
Day 7: Perfect Your Ponytail
Let your hair down so that it does not pull at your roots or put pressure on your scalp (because your scalp can feel heavy after a week of oil and product build-up). But if you are heading out and need one more day of trickery, embrace the power ponytail. Use a plastic coiled hairband for the same, as it is stronger than the fabric variant and will also elevate your ponytail.
Conclusion
Washing your hair every day may strip the moisture from your scalp and make your hair drier. But by following the guide in this post, you can extend the time between your washes by a week. This not only saves you time but also reduces the use of blow dryers or curling irons that could damage your hair.
Recommended Articles
The following two tabs change content below.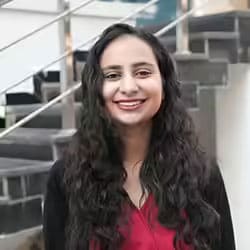 Arshiya Syeda is an editor and certified counselor. Ever the lover of the written word, she served on the editorial boards of her school and college newsletters. Writing articles on hairstyles, hair care, and nutrition helped her combine her love for reading, writing, and research. As an editor, she helps her team members deliver polished and meticulously researched content. Arshiya is fluent in English, Urdu, and Hindi and aims to become a multilinguist by learning German and teaching herself American Sign Language (ASL).