20 Easy Waterfall Braid Hairstyles To Try In 2022
The ultimate guide to styling an elegant waterfall braid hairstyle without anyone's help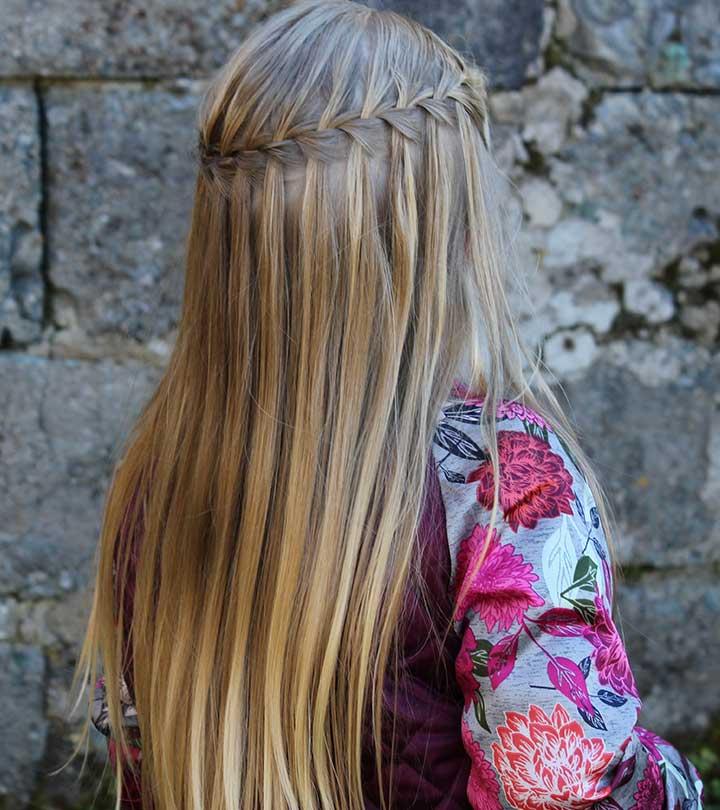 Beautifully intricate and elegant, the waterfall braid hairstyle is truly a sight for sore eyes!
If you want to learn how to achieve a waterfall braid, today is your lucky day. Scroll down to check out a DIY tutorial and 20 classy waterfall braid hairstyles that you should try out.
While it may seem hard, this braid style is very easy to try. Whether flaunting an updo, a low bun, a ponytail, or letting your hair fall naturally, you can elegantly enhance other hairstyles by simply weaving in a waterfall braid.
These handpicked hairstyles are sure to tickle your creative hairstyling side.
Get your DIY creative juices flowing. Keep reading.
How To Make A Waterfall Braid
What You Need
How To Do
Pick up some hair from one side, near the front.
A waterfall braid consists of three sections: top, middle, and bottom. Weave a stitch as you would a regular braid and drop the new bottom section.
Pick up a new section of hair from the top, making it the new top section.
Weave another stitch.
Keep repeating steps 3 and 4 until you reach the other side of your head.
Pin the braid underneath your hair to cover the ends.
Note: To understand better how to weave a waterfall braid, check out this article.
Now that you know how to weave a waterfall braid, let's look at 20 gorgeous ways to style it.
20 Best Waterfall Braid Hairstyles
1. Classic Waterfall Braid
Classics, by definition, are timeless. So, when in doubt, just opt for a classic waterfall braid. When you are just starting out, try a bigger waterfall braid as it is easier to do. Once you get the hang of it, go for smaller braids – like the one pictured above.
2. Rose Waterfall Braid
View this post on Instagram
Weave waterfall braids on both sides of your head and weave their tails together in a regular braid. Then, wrap the braid around in a bun. Pancake the braided bun to make it look like a rose. This is a great hairstyle for prom!
3. Waterfall Half Ponytail
This is a pretty hairstyle that is quite easy to achieve. The key is to keep the braid loose, so you can pancake it at the end. This will also add a chic messy touch to this look. This is the perfect hairstyle to sport with a boho outfit.
4. Intricate Waterfall Braid
The waterfall braid might seem intricate at first, but over time, it'll become a cake walk for you. If you have already mastered it, here's how you can take it up a notch with this intricate waterfall braid that takes Khaleesi braids to a whole new level!
5. Deep V Waterfall
This is another hairstyle that you might see on Game of Thrones or Vikings. Weave two waterfall braids on either side of your head. Twist their tails to form individual twists. Join them together a little above the end of your hair to form the deep 'V'.
6. Elegant Waterfall Braid
The waterfall braid looks elegant on its own, but you can spruce it up with some delicate flowers to add a romantic touch to the looks. It creates a forest aesthetic and makes you feel like a forest princess.
7. Crown Waterfall Braid
If accessories aren't your thing, don't worry. This crown waterfall braid is its own accessory. Even though the crown is made from your hair, it stands out and looks beautiful.
8. Messy Waterfall Braid
Everyone's looking for the perfect messy hairstyle, and I bring you my contender: the messy waterfall braid. It's perfect for any event and looks great on any type of clothing too. Talk about versatile!
9. Double Waterfall-Single Fishtail Braid
This hairstyle reminds me of waterfalls that lead into a single stream. It looks stunning. Weave two waterfall braids beginning at the sides and ending at the back hairline. Join the waterfall braids and weave them into a single fishtail braid to achieve this look.
10. Waterfall Fishtail Braid
Weave your lovely tresses into a fishtail braid. But here's the waterfall twist – instead of simply adding hair from one braid section to another, keep adding hair from the sides. This will make it look more like a French braid down the center.
11. Double Waterfall Fishtail Braids
This a great hairstyle for young girls. Part your hair down the middle and weave two waterfall braids on each side. Instead of adding hair only to one section of the braid, add hair to the top and bottom sections as well. Once you reach the back hairline, secure the waterfall braids with elastic bands. Weave the remainder of your hair into fishtail braids.
12. Bohemian Braid
Bohemian braids are the Ariana Grande of hairstyles. They are stunning, and everyone is talking about them. To add a more "Grande" touch to it, style them in a high ponytail. If you have a short or wide face, add a pouf to make it look long and slender.
13. Cascading Waterfall Braids
This hairstyle looks cool and is easy to achieve once you get the hang of waterfall braids. Pick up some hair from one side and weave it in a semi-crown waterfall braid. Once you reach the other side, pin the extra hair within the braid to hide it from view. Weave the sections that you dropped from the waterfall braid into individual braids. Pancake the waterfall braid to make it look like a rope and finish off the look.
14. Slanted Waterfall Braid
I don't know what it is about them, but slanted hairstyles seem to be all over my Insta-feed these days. Be it with dreads or braids, the slant is making a statement with all hairdos. It looks especially cool on curly hair.
15. Curly Waterfall Braid
Styling your waterfall braid in curls can add a romantic touch to it. It also adds volume and depth to your locks. Don't style the curls in tight coils, though. Keep them loose, so they flow freely.
16. Headband Waterfall Braid
Who doesn't like styling their hair in a pretty band? Instead of using an accessory, you can weave your hair in waterfall braid from ear to ear to create a headband effect. It looks incredible! Getting the headband to look as neat and aligned as in this picture might take some practice, but keep at it!
17. Unicorn Waterfall Braid
Unicorns are magical creatures and, it's safe to say, so is this hairstyle. A little color never hurt anyone, so why not go all out and get your unicorn on? A waterfall braid done with this gorgeously colored hair will look like a unicorn tail.
18. Waterfall Updo
Often we see braids being worked into updos, and it looks incredible. You can take it up a notch with this stunning waterfall braided updo. It is not too difficult to achieve and is perfect for prom night!
19. Highlighted Waterfall Braid
Just got new highlights? This is one of the best ways to flaunt them. The highlights add depth and dimension to the braid that looks absolutely stunning.
20. Crowned Waterfall Updo
This hairstyle takes intricate beauty to a whole new level. Whoever styled this has my full admiration. This crowned waterfall updo is sure to make you feel like the queen that you are. STUNNING!
The waterfall braid hairstyle may seem tricky but are very easy to learn. You can style waterfall braid in various styles. Classic waterfall braid, rose waterfall braid, waterfall half ponytail, intricate waterfall braid, deep V waterfall, elegant waterfall braid, crown waterfall braid, messy waterfall braid, double waterfall-single fishtail braid, waterfall fishtail braid, and double waterfall fishtail braids are a few ways to style waterfall braid hairstyle. Initially, a waterfall braid may look tough, but you can style it gorgeously with practice. Choose the hairstyle that best suits you to flaunt your style.
Key Takeaways
Beautifully intricate and elegant, the waterfall braid hairstyle is very easy to try.
All you need is a comb and some bobby pins.
Whether flaunting an updo, a low bun, a ponytail, or letting your hair fall naturally, you can elegantly enhance other hairstyles by simply weaving in a waterfall braid.
The following two tabs change content below.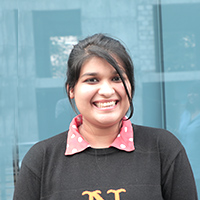 Anjali specializes in hairstyles and hair and skin care and has written over 200 articles in these domains. Her philosophy...
more