53 Unique Ways To Say Good Morning
Try wishing your loved ones in different ways to make their day brighter.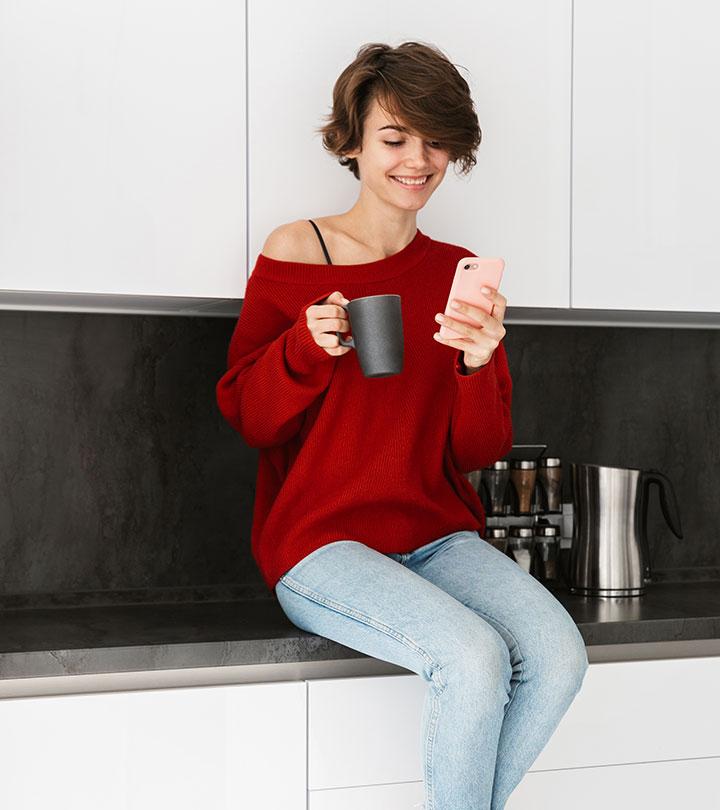 Start your day off right by finding new ways to say good morning. After all, with perfect morning wishes or morning hellos, you can start your day on a positive note! The world has immense potential to become a happier place with every passing day. So, let's spread some beautiful smiles and happiness together. Since it enhances our mood, provides a peace of mind, makes us more attractive, and reduces stress, there is no reason not to embrace it. And, above all else, it keeps us happy!
Messages are continuously flooding our inboxes today because of the fast-paced nature of our lives. Of course, there are many kinds of messages, but those special and lovely morning wishes from someone close to you can really make your day! The greeting will not only give them a good morning, but it will also let them know you are thinking about them. Even if you want to send them to someone who isn't a morning person, these beautiful messages are sure to put a bright smile on their face. How wonderful, but how do you wish good morning? If you're wondering how to wish good morning in different ways, we have compiled 53 unique ways to say good morning for you. The list includes everything, from formal greetings, funny greetings, creative morning greetings to cute morning greetings. So, be it your beau, colleague, or best friend, these messages are perfect for everyone. Check them out!
Morning Greetings
Let the lovely morning dewdrops wash away the burdens of yesterday. May god sprinkle much of these on you today! Good morning!
Enjoy the beautiful colors of life – now! Good morning!
Give your day meaning by setting a goal. Then, work towards achieving that goal. Wishing you a very good morning!
Wishing you a day full of sunny smiles and happy thoughts. Good morning, honey!
This is not just another day. It is yet another chance at life to make your dreams come true. Get up and get started. Good morning!
You cannot change yesterday, you cannot predict tomorrow. Today is the only gift you have. That is why we call it the "present". Have a good day!
The chirping birds, the lovely morning bells, the clear blue skies, the beautiful morning of light, and new things to tell. Morning is here! Have a wonderful one!
A little morning sunshine is the best medicine. Here's to a fresh start on this gorgeous new day!
Seize the day with all your might, as you awaken from a peaceful night. Take on the challenges of life today with a confident heart, for each day is a brand new start. Good morning, starshine!
May this day bring new opportunities, successes, the joy of positive, beautiful interactions, and a big sunny smile on your face. Good morning, sunshine!
Happy thoughts are the only cure for a sleepy morning…I feel the happiest when I think about you. Have a pleasant morning!
Yesterday is miles away, and today is a new today. With new goals to meet, let's rise and jump to our feet. Good morning, honey!
It's a new day! Add in the positive thoughts, and subtract the negative energy. Make it all equal to one fantastic day!
The sun is about to rise, the coffee pot is on, and the morning bells are ringing loud. Before you run through the to-dos of the day, take a moment to enjoy the dawn. Good morning!
It's a brand new morning! The day is a blank canvas yet to be painted with the colors of a beautiful life. Seize the day! Good morning!
Cute Ways To Say Good Morning
You are the secret ingredient to my happy day. Rise and shine, cutie!
A little hello and lots of love to start your day. Have a lovely morning and an amazing day ahead.
Peek-a-boo. Good morning, baby boo!
Growing old and having lovely conversations with you is my dream destination. Have a glorious morning, my living world!
Good morning, babe. Wake up and be awesome!
You are my shining light. Now, it's time to wake up and show the world your magic!
Just the thought of you brightens up my morning. Good morning, babe.
Just like how a beautiful morning is incomplete without its orange hue, my morning coffee and breakfast are incomplete without texting you. Good morning!
I don't care whether my morning coffee is a cappuccino, latte, or mocha. My favorite morning coffee is the one that I share with you. Good morning!
Good morning, my love. Here's a reminder: your makeup skills are phenomenal, you're an artist! But you do not need it to look pretty for you're beautiful inside and out. Love you!
If it were up to me to rearrange the alphabet, I would keep U & I together. Good morning, my cute little sleepyhead!
Did you feel a little warm in the morning? I sent you a couple of hugs in my thoughts! Good Morning, Sweets!
Begin this day with a cup full of positive thoughts, a spoonful of energy, a jar full of love, and a bowl of interesting conversations. Have a beautiful day. Good morning, babe!
Were you a coffee bean in your past life? Must be – because I can't start my day without you!
It may be raining outside, but all I see are funny and beautiful smiles, thanks to you. Good morning, sunshine. Let's get up and have a wonderful morning hour filled with positivity!
Funny Ways To Say Good Morning
Wishing a beautiful morning to my favorite human in the entire world. Now, how do waffles and a steaming hot cup of coffee for a breakfast date sound?
Good morning, baby boo! Now, can we please go back to sleep or should we start the coffee pot together?
You know that moment when you wake up in the morning rejuvenated and full of energy? Yeah, me neither.
I could totally be a morning person. Only if mornings happened at noon. Good morning, my favorite human!
Have you seen my reason for waking up in the morning? Oh, there you are!
I like you. Even before you've had your morning cup of coffee!
Wake up! If you lose an hour in the morning, you will spend all day looking for it.
Morning comes whether you set the alarm or not. Wake up, sleepyhead!
Wake up and get your grind on. The coffee grind. Like a true hustler.
A yawn is a silent scream for a cup of coffee. Have you gotten your fix yet? Good morning to you!
I believe there should be a better way to start each day – instead of waking up every morning (lol).
Why is it that when my alarm goes off at 6 am and I close my eyes for 5 minutes, it's suddenly 7:30. And when it's 1:30 pm at the office and I close my eyes for 5 minutes, it's only 1:31?
As the day begins, remember that I am your friend…you're welcome. Have a nice morning!
Good morning to my favorite human who sets when the sun rises, and rises when the sun sets! Pretty sure you've got that backward, friend! Have a nice nap!
Someday, you will be a morning person! But, not today. Go back to sleep!
Creative Ways To Say Good Morning
Say it like the Irish do – "Top of the mornin' to ya!"
"The morning" in Spanish is "la mañana", but if you want to wish someone a good morning, you must say "Buenos días", which literally means 'good days' (note the plural)!
The standard way to say "good morning" in the beautiful French language is "bonjour".
Buenos Dias! (Good day in Spanish).
Mornin' mi Amigo! (male) or Mornin' mi Amiga! (female)
Wakey wakey, eggs and bakey!
Greet them with a "Guten Morgen" in the German language.
Wish them with a "Magandang Umaga" in Filipino!
Flirty Ways To Say Good Morning
Good morning to the most beautiful person that I cannot wait to wake up to every single day!
Good morning, sunshine! Just the thought of you makes my day 10 times brighter.
Good morning, my reason for getting out of bed! Can't wait to see you today!
Hey, beautiful! Wake up already. I can't wait to walk up to your gorgeous face today.
Good morning, angel! Did falling from heaven hurt this morning?
Good morning, sweetheart! I wish you were in my arms the way you are in my mind.
Good morning, my pacifier! You make my heart race.
I desperately wait for the day when these good morning texts turn into good morning kisses. Good morning, love!
Good morning, sugar! Thinking about you, maybe a lil inappropriately. (wink face)
Infographic: Why Should You Wish People A Good Morning?
Small acts of kindness can make a profound impact on people's lives and instantly bring a smile on their face. Well, this is exactly what good morning wishes are capable of. There may only be a few simple words, yet their effect on our lives can be amazing. With that in mind, we have created an infographic below to show you all the good this simple greeting can do. Check it out!



Good morning greetings from our loved ones are the best way to set a positive tone for the day. These cute morning text messages can also make your relationships stronger. However, a simple or casual 'good morning' day after day might feel a little boring, and you may want to mix things up a little. You can include motivational quotes or a poetic verse to add a personal touch to the morning texts or even send cute phrases in different languages. For instance, 'seize the day with all your might, as you awaken from a peaceful night' will get you more brownie points from your loved ones than standard morning text messages and common phrases and wishes. So, take cues from the list above or create a personalized good morning message. Wishing the best to your tribe!
Frequently Asked Questions
Why do some people say "grand rising" instead of good morning?
Grand rising means "Rise up! Fight!" Hence, it is a more positive way of wishing good morning to someone than just a simple good morning.
How do British people say good morning?
Some of the alternative British phrases to basic good morning are "wakey wakey," "rise and shine," or simply "morning."
How do I text good morning in short form?
You can text "GM" if you want to use the short form. However, it is not the most pleasant way to wish someone good morning as it shows no effort.
How can I greet someone with a good morning message without being too generic or boring?
You may include specific details or references that are relevant to the person you are messaging. For example, you could mention something that you know they have planned for the day or something you're looking forward to doing together.
What are some ways to say good morning in a different language?
You could try phrases in different languages like "Bonjour" (French), "Guten Morgen" (German), "Ohayou gozaimasu" (Japanese), "Magandang Umaga" (Filipino), or "Selamat Pagi" (Indonesian).
How can I make my good morning message sound more enthusiastic and energetic?
Use exclamation marks or emojis to convey your excitement. You could also include a motivating quote or a cheerful meme to start their day on a positive note. Try sending them an audio good morning message to convert your tone and energy.
What are some ways to say good morning to someone who is going through a difficult time or needs encouragement?
You can use your good morning message as an opportunity to offer support and kindness. You could send them a message of love and encouragement or offer to help them in any way you can.
Don't send boring "good morning" and "good night" greetings. Check out this video to learn about 20 different ways to greet your friends and family!