7 Stylish And Unique Ways To Wear A Scarf – A Step By Step Guide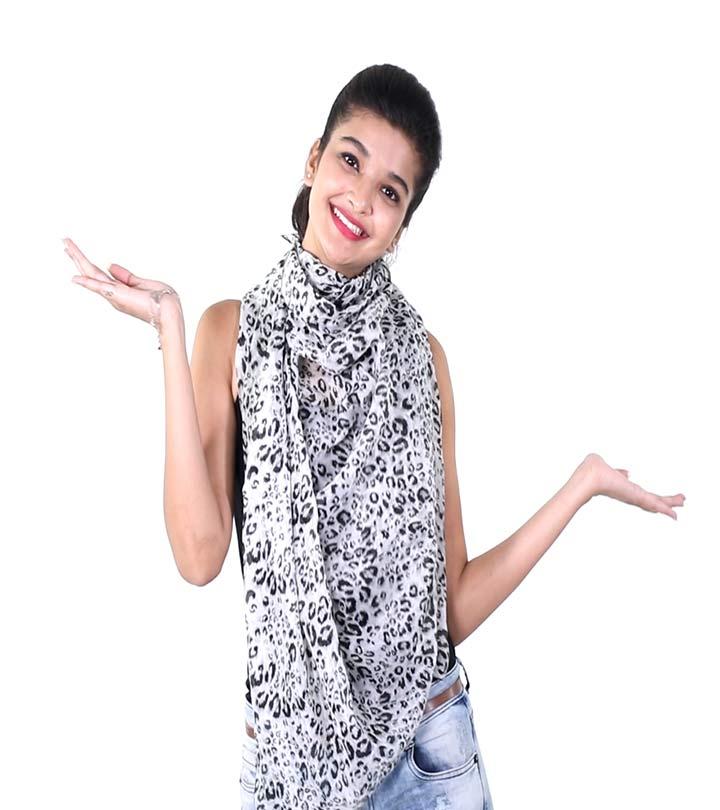 The scarf is one the most versatile pieces of clothing you can shop for. One, it is effortless to wear; two, it hardly takes any time to drape; and three, it can pop any dress of yours in no time. But, I'm not talking about wearing it in a big triangle, tying it like a bandana, or just about wrapping it around the neck. By now, we have seen enough and more of those! I was honestly starting to get bored of even those 20 different scarves in my closet. Since I couldn't just toss them away, I did some digging and found out that there's a lot more you can do with scarves. You can make the same scarf look stylish, chic, and unique by draping it in a different way. And, you guessed it right – you too will find out the different ways to wear a scarf – like, RIGHT NOW!
1. Infinity Style
When we think of a loop, we never really think beyond just wrapping it around or securing it at the neck. But, if you like the loop look, you need not worry because the output looks something similar – but even better. So, give this one a shot, primarily when you use flimsy fabrics like chiffon, georgette or satin.
Put the scarf over your shoulder and let the ends hang.
Tie the ends.
Cross over the left side to the right to form an infinity loop, as shown.
Take this loop and put it around your neck.
2. Loop-d-Loop
If you have a deep neck top that you adore but cannot wear because you are not comfortable with the exposing it does, we have something for you. Here's a scarf style that camouflages it just enough to make you look stylish. Give this a shot.
Put the scarf around your neck as shown.
Bring the ends back to the front to form a loop.
Start by tucking the loose ends into either side of the loop.
Let both the ends hang at the center.
3. Atlantis
Are you running late for a sudden plan with friends? Worried about repeating that tank top? You guessed it right, here's a scarf style that keeps you stylish and does the job well too.
Loop the scarf around your neck, and let the ends hang.
Take the right end corner of the scarf and tuck it behind your neck.
Tuck the remaining part of the scarf on the left side.
Adjust the ends.
[ Read: How To Wear A Blanket Scarf in 12 different ways ]
4. The Hidden Knot
The first thing that comes to our mind when we think of draping a scarf is just putting it around our neck in a single knot. You can still do that, but slightly differently too. Here's proof.
Loop the scarf your neck, and let the ends hang.
Now, tie the ends and pull it up to secure at the neck.
It looks like your regular single lot scarf, but with a twist and a lot more stylish.
5. Madeline Style
Next time you forget to carry a sarong or a bikini cover up, don't fret. Pick up your scarf and wrap it in the Madeline style to make it up. Simple, chic, and resourceful!
Spread the scarf and wrap around your arms from the back, just like a shawl.
Take the tip of both the ends of the scarf.
Tie them both into a small but tight knot.
Put the knot to one side. It looks like a poncho and can be used as a cover-up.
6. Pom-Pom
For the love of pom-poms, here's how you can add it to your scarf style too. Viola!
Loop the scarf your neck, and let the ends hang.
Tie the corner of both the ends like pom-poms.
7. Street Style
One of my favorite styles, because it takes your entire outfit to a whole new level in a jiffy!
Put the scarf around your neck.
Spread the scarf at the front.
Cinch at the waist or upper waist with a belt, as shown.
Be summer, spring or winter, we need scarves, and a lot of them. So, learn as many styles and ways to wear a scarf as you can, because the more, the merrier. Which one is your favorite from this lot? Let us know by dropping in a message in the comment section below.
Recommended Articles:
The following two tabs change content below.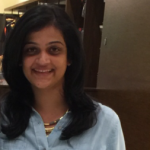 Latest posts by Pratima Ati (see all)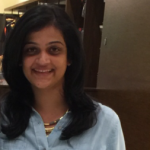 Pratima Ati
After working in Marketing and Business Development for a few years, Pratima Ati jumped ship to pursue two things she loved – fashion and writing. She's now a full-time Fashion & Lifestyle writer and has never looked back ever since. She sleeps early, reads often, and when she can't, she finally gives a closure to all the characters living in her drafts. Sometimes, they pass off as poetry too! That, and her training in Indian classical music and playing (learning) the veena keep her sane, civil, and bearable.