5 Amazing Ways To Use Fenugreek For Weight Loss
Fenugreek or Trigonella foenum-graecum (methi in Hindi) is a powerful natural weight loss ingredient that has a myriad of health benefits like supporting digestion and maintaining the blood sugar levels.
Galactomannan, a water-soluble heteropolysaccharide found in fenugreek seeds, helps to reduce weight (1). It curbs your appetite by making you feel full.
If you have tried complicated treatments and expensive medicines to lose weight and have failed, here are a number of healthy ways in which you can use fenugreek seeds for weight loss. Let's check out what they are.
How To Use Fenugreek For Weight Loss
Fenugreek is a popular weight reducing agent that offers various other benefits like controlling blood pressure and diabetes and increasing the metabolic rate of the body.
Given below are a few recipes that can help you lose weight in the best possible way.
1. Warm Fenugreek Seeds
This amazing recipe leads to weight reduction without you requiring to consume any other medicine.
Heat/Roast fenugreek seeds in a pan.
Crush the warm seeds in a mortar/grinder to make a fine powder.
Ingest the powder with warm water on an empty stomach each morning.
You can also use the powder in curries.
2. Water Soaked Fenugreek
Fenugreek water and seeds will induce a feeling of fullness in the stomach for an entire day. This will decrease the feeling of hunger. The result would be visible weight loss in a few days.
Soak about one tablespoon of fenugreek seeds in water and leave them soaked overnight.
Filter the seeds from the water in the morning.
Chew the wet seeds on an empty stomach or drink 250-500ml of fenugreek water to lose weight
3. Sprouted Fenugreek Seeds
Fenugreek sprouts are exceptionally rich in carotene, vitamins A, E, C, and B, calcium, magnesium, zinc, potassium, amino acids, digestive minerals, and much more. Having these sprouts early in the morning on an empty stomach leads to weight reduction.
Eating them in the morning on an empty stomach results in losing extra water, retention of sufficient water, and getting rid of bloating.
Take a clean and thin piece of cloth.
Soak it in water.
Place fenugreek seeds in the moist cloth and press them with a stone/heavy utensil.
Leave it for three nights.
Remove the stone/heavy utensil.
Let the sprouts grow to a decent length before you consume them.
4. Fenugreek Tea
Here's an amazing recipe for fenugreek tea for weight loss and diabetes control. It also offers many other benefits like proper digestion and controlled blood pressure.
1. Grind fenugreek seeds in a stone mortar or grinder with a little water.
2. Make a fine paste of the seeds and water.
3. Boil water in a pan.
4. Add the paste in the boiling water.
5. Add other herbs (cinnamon or ginger) for taste.
6. Cover the lid of the pan.
7. Cook the tea in simmer for 5 minutes.
8. Sip the fenugreek tea on an empty stomach each day.
5. Fenugreek And Honey
Fenugreek and honey tea is an herbal weight reduction remedy that leads to a slimmer waist and gorgeous figure naturally.
1. Make a coarse paste of fenugreek seeds with a stone mortar.
2. Boil water in a pan and add crushed seeds to it. Let it cool down.
3. Let the water and crushed seeds rest for three hours in the pan.
4. Filter the seeds from the water in a cup.
5. Add honey and lemon juice to the cup of herbal tea.
6. Drink this every morning for best results.
How Fenugreek Leads To Weight Reduction
Now that you know some amazing recipes that use fenugreek and can help you in your weight loss journey, it is time you know how fenugreek's consumption leads to weight loss. Read on to know more.
Fenugreek is rich in galactomannan, which is a healthy polysaccharide that triggers fat breakdown and sugar metabolism in the body (1). This leads to the burning of calories and extra layers of fat from the body in the form of ATP.
Methi is highly rich in fibers. It contains about 75% water-soluble fibers. Fibers ease constipation by increasing the metabolic rate of the body. This automatically triggers the burning of fat deposited in the belly and other adipose tissues.
Another major reason why fenugreek helps in weight loss is that it has the ability to decrease the feeling of hunger. This weight reducing herb makes the stomach fuller. This is an amazing way of healthy dieting, which leads to weight reduction.
Fenugreek does not contain unhealthy carbohydrates. It contains mild traces of healthy carbohydrates. This automatically prevents unnecessary weight gain.
Fenugreek drastically reduces calorie consumption. It also increases the metabolic rate of the body (2). Increased metabolic rate also leads to calorie breakdown. This leads to weight reduction naturally.
The next time you feel you are putting on too much weight and can do nothing about it, remember that fenugreek seeds can help you. Which is your favorite weight reducing recipe from the list mentioned above? Share with us in the comments section.
2 sources
Stylecraze has strict sourcing guidelines and relies on peer-reviewed studies, academic research institutions, and medical associations. We avoid using tertiary references. You can learn more about how we ensure our content is accurate and current by reading our
editorial policy
.
Recommended Articles:
The following two tabs change content below.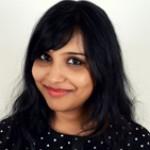 Latest posts by Charushila Biswas (see all)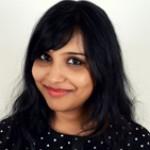 Charushila Biswas
Charushila Biswas is a Senior Content Writer and an ISSA Certified Fitness Nutritionist. She is an alumni of VIT University, Vellore and has worked on transgenic wheat as a part of her Masters dissertation from NRCPB (IARI), New Delhi. After completing her Masters, she developed a passion for nutrition and fitness, which are closely related to human psychology. And that prompted her to author a review article in 2015. She has written over 200 articles on Fitness and Nutrition. In her leisure time, Charushila loves to cook and enjoys mobile photography.