3 Simple Ways To Use Glycerin And Rose Water For Your Face And Skin
Do you want to know the secret to soft, beautiful skin? A blend of glycerin and rose water is just what you need. For centuries, people all over the world have been using rose water as a skin toner. When combined with glycerin, it makes the skin healthy and radiant. They both have moisturizing properties that provide hydration to your skin and make it look healthy and glowing.
On that note, would you like to know how this beautiful combination can help enhance your skin health? Then you must read this post!
Benefits Of Glycerin And Rose Water:
When you use glycerin and rose water on your face and skin, you gain a wide range of benefits. These include the following:
1. Moisturize Skin:
As mentioned already, both glycerin and rose water have moisturizing properties, making them especially beneficial for those with dry skin. Glycerin is also an excellent humectants (1), which means that it helps your skin attract moisture from the air and retain it. When you use it with rose water, you get double the moisturization, and your skin gets hydrated, soft, smooth and healthy.
2. Treat Skin Conditions:
Because they work so well on dry skin, glycerin and rose water can be used to treat skin disorders like eczema and dermatitis. They help in removing dry, rough and scaly skin that is associated with these skin problems. It also helps in reducing irritation, inflammation, and redness. Glycerin and rose water also work well on oily skin, making them an effective remedy for acne, pimples, and other oily skin problems. Rose water has natural antiseptic and astringent properties (2), making it great to remove acne, pimples, and blemishes.
3. Balance pH Level:
One of the most important things for healthy skin is a balanced pH level (3). When your skin's pH is well-balanced, it prevents many different types of skin disorders, including acne, eczema, etc. Both glycerin and rose water help in balancing you skin's pH level and keep different blemishes away, giving you skin that is glowing and healthy throughout the year.
4. Rejuvenate Skin:
You do not need expensive anti-aging beauty products when you have glycerin and rose water. They are the most effective ingredients when you want to keep the signs of aging away. They help rejuvenate your skin and delay the appearance of fine lines, wrinkles, age spots and other signs of aging. With glycerin and rose water, you get skin that is smooth and supple as it gets the moisturization and nourishment it needs to look rejuvenated.
Treating your skin to a blend of glycerin and rose water will give it many wonderful benefits. It is exactly what you need to get skin that glows with health day after day.
How To Use Glycerin And Rose Water:
There are many ways to get the benefits that glycerin and rose water give your skin. The best part is that you can easily make these products at home.
1. Skin Moisturizer:
Winter is the worst time for your skin as it makes it dry and rough. This is when you need a homemade moisturizer. Make one with glycerin and rose water and it will do wonders for your skin. You can use it on your face as well as your whole body to protect your skin against harsh environmental conditions.
2. Skin Toner:
You can use glycerin and rose water as a skin toner to keep blemishes away and refresh and soothe your skin. It also helps maintain your skin's natural pH balance. When you use a blend of these two ingredients as a skin toner, you make sure that your skin is well-nourished, glowing and moisturized without looking greasy or oily.
3. Skin Cleanser:
A homemade cleanser with natural ingredients is one of the best ways to keep your skin healthy. You can make your own skin cleanser with glycerin and rose water. It will help in cleansing your skin by effectively removing makeup, dirt and other impurities. It will also help in unclogging your pores.
Always dilute glycerin before you use it. The best way to do it is to dilute it with rose water so that you get the benefits of both.
Never overdo when you use glycerin. If your skin gets over-hydrated, it will look like you have spent a long time in the water. Do not use too much or leave it on your skin for too long.
Since glycerin has a sticky consistency, you should not use it with other sticky lotions or creams. You should also wipe away any excess glycerin from your skin before stepping out as the stickiness will make it easier for dirt and pollution to accumulate on your skin.
Take one bottle of glycerin and pour out 200 to 250 ml into a bowl. Add about 100 ml of rose water and mix well. For extra goodness, add 2 tablespoons of lemon or lime juice. Apply this on your skin every night to hydrate your skin and keep dry, itchy and rough skin away.
To make this toner at home, all you need is a ¼ cup of glycerin and 1 ½ cups of rose water. Shake well and store it in a spray bottle. You can use it any time you need. Just spray it on your skin any time your skin needs a moisture boost.
To make your own skin cleanser, all you need to do is mix glycerin and rose water together and soak a cotton ball with the mixture. Gently wipe your face with the cotton ball to remove makeup, dirt, dust, etc. and cleanse your pores, removing all impurities. Make this a part of your nightly skin cleansing regimen to get beautiful skin.
Tips To Remember:
Always keep glycerin and rose water among your other skin care products. By making them a part of your everyday skin care regimen, you will get skin that is well-moisturized, soft, smooth and radiant. There is nothing better than glycerin and rose water to give you skin that glows with health.
We hope you liked this post. Tell us what you feel by commenting in the box below.

The following two tabs change content below.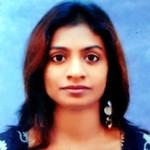 Latest posts by Maanasi Radhakrishnan (see all)