Weight Watchers Diet – Does It Aid Weight Loss?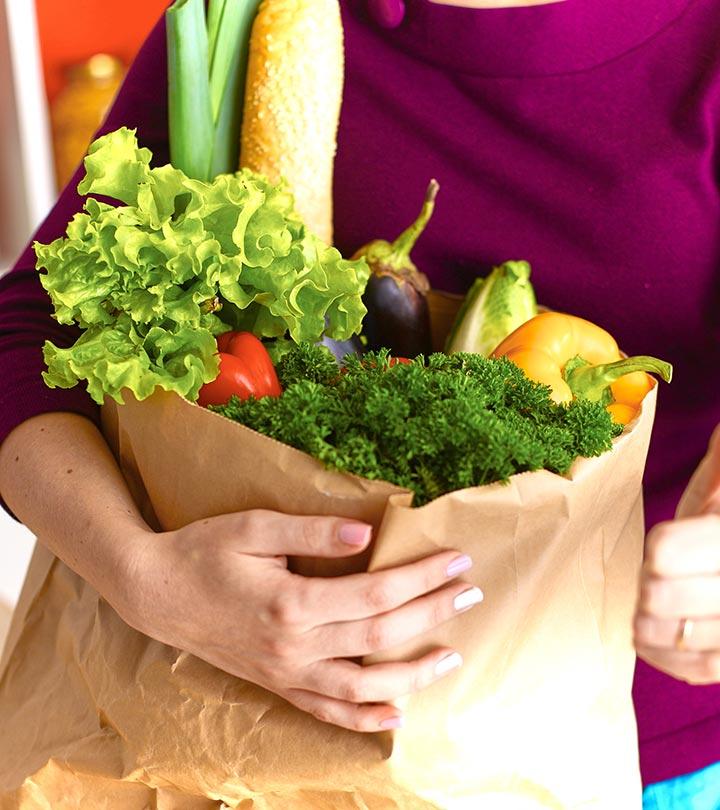 Obesity is increasing at an alarming rate in almost every part of the world, making people prone to various health-related diseases. Weight loss is key to prevent these diseases.
But how do you shed those extra pounds? Can you follow a diet wherein you don't have to be off your favorite foods and still lose weight?
Yes! The Weight Watchers Diet can help you lose that extra fat and regain your slim look. Unlike most other diet programs, this diet does not allow you to starve yourself. In this article, we will explore this diet further and help you decide if it can work for you. 
About Weight Watchers
Weight Watchers was founded by Jean Nidtech in 1963. It began as a weekly weight loss group for her friends and quickly grew into one of the most popular diet plans in the world. This diet has helped many celebrities lose weight, including Oprah Winfrey, Jessica Simpson, Jennifer Hudson, and Tina Fey.
What Research Says About The Weight Watchers Diet
A lot of us may be skeptical before planning any weight loss regimen. But the Weight Watchers Diet program can help those who want to kick-start a healthy lifestyle. 
How Does The Weight Watchers Diet Help You Lose Weight?
This diet monitors your daily activity with constant support from the coaches. Your meal plans are customized to suit your requirements. These features can help one achieve the desired result, provided they are motivated and dedicated to their goal.
The backbone of this plan is access to various online and offline workshops, regular counseling sessions with the coaches, and proper training on behavioral weight management techniques.
Now, we will look at the sample diet plan.
Members of the Weight Watchers Program have access to over 4,000 healthy recipes. These recipes help to provide a variety to the users, thereby avoiding boredom.
A three-day sample menu helps you to get an idea of the foods that can be chosen for particular meals.
Sample Menu Plan 1
Breakfast: Creamy scrambled eggs with scallions and tomatoes
Lunch: Mediterranean tuna salad lettuce wrap
Dinner: Veggies pasta with lemon, chives, and goat cheese
Snack: Swiss cheese and grapes
Dessert: Baked apples with vanilla drizzle
Sample Menu Plan 2
Breakfast: Peanutty vanilla yogurt with blueberries
Lunch: Feta, egg, and chicken salad
Dinner: Shrimp taco tostadas
Snack: Black bean dip with crudités
Dessert: Mini-brownie cupcake
Sample Menu Plan 3
Breakfast: Bacon, egg, and cheese sweet potato toast
Lunch: Slow cooker lentil soup
Dinner: Chicken cobb salad with creamy avocado-lime dressing
Snack: Guacamole with carrot crackers
Dessert: Chocolate-dipped macaroons
This diet has very few restrictions, which we will look at in the next section.
What You Can Eat And What You Can't
Individuals have the flexibility to choose from over 200+ foods. For example, one can have liberal amounts of fresh fruit, veggies, eggs, chicken, salmon, legumes, nuts, unsweetened yogurt, and other similar foods.
The Weight Watchers Diet is designed based on the fact that the higher the protein intake, the higher the weight loss. 
The unique SmartPoints system of the program allows the members to choose any food they want, but the main objective of this program is to discourage unhealthy foods.
Besides, members of the Weight Watchers Program should also avoid foods high in sugar and saturated fats and all processed foods, such as cakes, candies, processed meats, aerated drinks, chips, etc.
This could be challenging, but with mindful eating, one can obtain results.
The Smart Points System
The most interesting feature of the Weight Watchers Diet is the SmartPoints System. It is a science-based metric that works by assigning you a budget of Smartpoints. This nudges you into making healthier food choices while staying satiated and achieving the desired targets.
Every food and drink has a SmartPoints value based on its calories, saturated fat, sugar, and protein content.
The higher the number assigned to a food, the more sugar and saturated fat it contains, and the lower the number, the lesser sugar and saturated fat it contains.
The healthier choices you make, the more you will save on the SmartPoints budget (8). 
Daily SmartPoints are based on sex, weight, age, height, gender, and activity level. Members receive 23 SmartPoints daily and 35 SmartPoints weekly. A maximum of 4 SmartPoints will get carried over to the next week if not utilized.
One can get a fair idea of these SmartPoints through tracking the foods in the Weight Watchers App.
The main purpose of having a shopping list is to minimize the craving for non-nutritious foods and have freshly prepared home-cooked meals.
While hitting the grocery store, members of the Weight Watchers Diet program should include these items in their shopping list. 
The Shopping List
Lean proteins like skinless chicken, eggs, tofu, fish, and shellfish.
Dairy products, such as low-fat unsweetened yogurt, low-fat milk, low-fat cheese or cottage cheese, non-dairy milk substitutes like almond milk, soy milk, etc.
Non-starchy vegetables like broccoli, asparagus, greens, cauliflower, okra, eggplant, lettuce, cabbage, and peppers.
Fresh, frozen, and unsweetened canned fruit.
Healthy carbohydrates, such as sweet potatoes, brown rice, oatmeal, beans, and whole-grain products, waffles, or shredded cereals.
Low salt canned vegetables like tomato sauce, hummus, black bean dip, Weight Watchers frozen entrees, salsa, and canned beans.
Vinegar, hot sauce, mustard, dried herbs, fat-free mayonnaise, reduced-sodium soy sauce, and fat-free salad dressing.
Healthy fats like avocado, olive oil, peanut butter, and seeds.
Snacks such as fat-free popcorn, baked tortilla chips, sugar-free gelatin, Weight Watchers ice cream bars, and sorbet.
The focus should be more on unprocessed foods and less on processed foods.
Is Exercise A Part Of The Plan?
Physical activity or exercise can improve your health and reduce the risk of developing type 2 diabetes, cancer, and cardiovascular disease. Physical activity has multifactorial effects; it affects many systems in the body and also influences both physical and mental health (9).
Exercise also helps reduce LDL cholesterol and hypertension, increase longevity, and release stress.
The Weight Watchers Diet program allows its users to be physically active by planning customized workouts depending on age, gender, current fitness levels, duration, and intensity.
Though the Weight Watchers Diet appears like the perfect weight loss program, it does have its share of pros and cons. We will explore them in the next section.
Pros And Cons Of The Weight Watchers Diet
The Pros
You can eat what you want (among healthy foods), and there are no food restrictions.
Meals are customized based on individual food preferences, allergies, religious beliefs, health issues, and likes and dislikes.
24/7 access to support and guidance from health coaches through chats and video calls.
Flexibility to shape your own diet based on convenience.
Exercise is an integral part of the program that can be monitored throughout.
A group of like-minded people can attend weekly or monthly meetings and discuss their progress and hindrances with each other. Coaches are available to supervise the participants.
Weight loss is achieved in a slow and sustained manner to ensure long-term results.
SmartPoints can be rolled over and can be saved for a special occasion. 
The Cons
Participation is comparatively expensive. Some participants may find it difficult to purchase costly foods.
Due to the flexibility in the program, the followers may find it difficult to adapt to the new eating habits. This may result in overindulgence.
Weight tracking may be difficult if there is no constant progress.
Tracking the foods and maintaining a record of SmartPoints may be a tedious task for some individuals.
Looking at these, you may now have a question. How safe is the Weight Watchers Program? 
How Safe Is It To Try?
The Weight Watchers Diet Program can be the safest option if done under constant support and supervision. The aim of this program is to achieve consistent weight loss. Individuals can opt for a short-term plan first and migrate to a long-term plan later, depending on the results. This plan comes with an app, allowing you to check out different meal plans and follow them conveniently, no matter where you are.
Conclusion
The Weight Watchers Diet is a renowned weight loss program that helps thousands of its members to lose weight and achieve a healthy lifestyle.
Its unique SmartPoints system and the flexibility to choose the foods make it a successful program among dieters, allowing them to customize their plans.
If you are looking for a science-based, holistic approach for achieving your health goals, the Weight Watchers Diet Program may be the right choice for you.
Expert's Answers For Readers' Questions
Are the in-person meetings compulsory?
No, they are not compulsory. But they can help motivate you. You have the option of online consultations too.
How much weight can you lose in a month with Weight Watchers?
Before starting the program, members set an expectation of losing 0.5 to 2 pounds of weight in a week. Hence, losing 2 to 8 pounds in a month, depending on the target and fitness goals, should be ideal.
How many calories does one Weight Watcher point have?
No two calories are the same, and this is the concept of the Weight Watchers Diet Program. The program doesn't believe in calorie counting. Instead, it focuses on the SmartPoints system. Thus, it is difficult to figure out the calories for each Weight Watchers point. But on a rough estimate, 1 Weight Watcher SmartPoint = 30 calories.
How much does the Weight Watchers Program cost per month?
The pricing of the Weight Watchers Program depends on the plan chosen by an individual. The program has different plans, depending on the requirement and features offered. The basic digital plan costs about $3.07 per week, whereas the advanced digital plan with personal coaching costs about $12.69 per week.
Are Weight Watchers frozen meals healthy?
Yes. The frozen meals offered by the Weight Watchers Program are healthy and tasty.
9 sources
Stylecraze has strict sourcing guidelines and relies on peer-reviewed studies, academic research institutions, and medical associations. We avoid using tertiary references. You can learn more about how we ensure our content is accurate and current by reading our
editorial policy
.
The following two tabs change content below.

Latest posts by Asfia Fatima (see all)

Asfia Fatima
Asfia Fatima is a Certified Nutritionist and Dietitian with a Masters degree in Nutrition and Dietetics.She holds 6 years of experience and loves to help people achieve a healthy lifestyle. She has a penchant for health-related articles and loves to spread her knowledge of nutrition through it.