What Are Ceramides And How Do They Help Your Skin?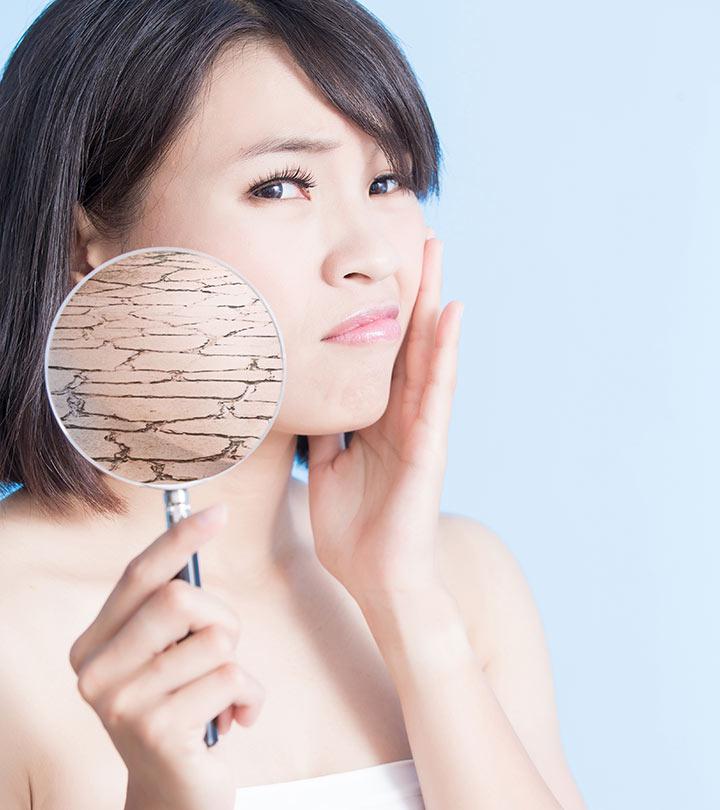 Are you battling dry skin? Covering your skin with moisturizer isn't helping anymore? Then, there's something definitely not right with your skin care routine. There is a high chance that low ceramide levels are causing your dry skin. Ceramides are a group of skin care ingredients that have not been in the limelight. However, they are some of the most important components of your skin. There are a lot of factors that make ceramides fascinating. Let's check them out!
Table Of Contents
What Are Ceramides?
Ceramides are lipids or fat molecules that are naturally present in your skin. They help your skin retain moisture, stay hydrated, and function properly (1). They are the natural moisturizers of your body and are found in high concentrations in the topmost layer of your skin. Therefore, they play an essential role in determining how your skin looks and feels. Let's explore how they function in detail.
Ceramides For Skin: Why Are They So Important?
Have you ever wondered why your skin turns dry and itchy during winters? It is because of the low levels of ceramides (2).
Apart from keeping your skin feeling soft and supple, ceramides play a crucial role in maintaining it. They help preserve the barrier repair function of your skin. This barrier prevents skin damage caused by exposure to environmental conditions and pollution. It holds your skin together and strengthens it. In a way, ceramides are the building blocks of your skin.
If your skin does not have enough ceramides, its barrier repair function is compromised. This irritates your skin and results in dryness, flakiness, and itching. Defects in the skin barrier may even cause conditions such as atopic dermatitis or eczema (3).
Makes total sense, doesn't it? Now, you must be wondering why you need to use products containing ceramides if your body already produces it naturally. Find out why in the next section.
Why Does Your Skin Need Ceramide Products?
Your body needs ceramide-based products because it tends to lose ceramides due to various factors. These include:
Although your skin produces enough ceramides, their production decreases with age. This usually begins to happen in your twenties.
The ceramide levels of your body are also affected by seasonal changes. This especially happens when the temperature drops during winter, and the air becomes dry. It affects the moisture content and ceramide levels of your skin.
What you eat also influences the ceramide levels of your skin and your overall skin health. Eating lots of green leafy vegetables, proteins, and good fats, such as coconut and avocado oils, helps replenish the ceramide levels and keeps your skin healthy.
Excessive use of harsh soaps and exfoliants disrupts the pH balance of your skin, which leads to the loss of ceramides. Using alcohol-containing skin care products (such as deodorant and hand sanitizer) also affects the ceramide levels.
[ Read: Himalaya Purehands Hand Sanitizer Reviews ]
In other words, anything that strips away the natural oils of your skin affects the ceramide levels. The good news is, you can easily replenish the low ceramide levels with the right skin care products. Here's how you can choose the right ceramide-based skin care products.
Ceramides And Skin Care: Choosing The Right Products
Picking the right product with the right combination of ingredients can help treat your condition better. There are two ways to do it.
1. Talk to your dermatologist: They can diagnose your skin issue and suggest the right products.
2. Read the ingredients: The formulations of all skin care products are not the same. For instance, if you have atopic dermatitis, a combination of ceramides, cholesterol, and fatty acids is the best for your skin. These ingredients, along with the ceramides, provide superior hydration to your skin.
Also, when choosing a ceramide-based skin care product, avoid any product that contains alcohol or alcohol-based ingredients, parabens, SLS, and other harmful chemicals. These ingredients may irritate your skin further.
Here are a few ceramide ingredients that you can look out for when picking your skin care products:
Ceramide 3 or Ceramide NP
This type of ceramide constitutes about 22.1% of the total ceramide levels in the topmost layer of your skin. Ceramide 3 works along with Ceramide 1 to improve the barrier function of your skin and protect it from external irritants.
Ceramide AP or α-hydroxy-N-stearoylphytosphingosine or Ceramide 6
Ceramide AP constitutes about 8.8% of the total ceramide in the uppermost layer of your skin. Ceramide AP is often mentioned as Ceramide 6 in the ingredients list on products. It is mostly found in products that are designed to moisturize and hydrate your skin.
Ceramide 1 or Ceramide EOS
This ceramide was first discovered in 1982. It accounts for about 6.5% of the total ceramide content in the topmost skin layer. It is often referred to as Ceramide EOS on product labels. Ceramide 1 has a unique structure that enables it to bind the numerous bilayers of the topmost layer of your skin. Ceramide 1 plays a crucial role in maintaining the integrity of your skin by storing linoleic acid.
Now that you know which ceramide ingredients to look out for, here are some ceramide products that you can check out.
Best Skincare Products With Ceramides
1. Ceramedx
This is a dermatologist-recommended, clinically-tested, and fragrance-free moisturizing cream. It is developed with the Riceramide-3 complex (plant-based ceramides) that hydrates your skin, replenish its moisture levels, and keeps it nourished.
2. Dr. Jart+ Ceramidin Oil Balm
This is a multipurpose balm that is extremely lightweight. It gets absorbed into your skin quickly and intensely hydrates it. It has a ceramide and oil complex formula that repairs the natural moisture barrier of your skin.
3. First Aid Beauty Ultra Repair Cream
If you have dry and parched skin, you need to give this ultra-hydrating face and body cream a shot. It contains shea butter, ceramide 3, and colloidal oatmeal. It heals itchy and dry skin and is suitable for anyone with eczema, rashes, and related skin issues.
4. Mario Badescu Skin Care Ceramide Complex With N.M.A And A.H.A
If you have sensitive and dry skin, this is the perfect moisturizer for you. It helps your skin stay soft and supple. It has a non-greasy formula that does not cause breakouts.
5. Paula's Choice Clinical Ceramide-Enriched Firming Moisturizer
This moisturizer contains retinol and vitamin C along with ceramides that not only keep your skin hydrated but also add a glow to your complexion. It makes your skin firm and prevents damage caused by free radicals and the sun.
To get the most out of these products, apply them right after taking a shower when your body is still damp. This helps your skin lock in the moisture. Ceramides act like the glue that keeps the skin cells together. These products will help restore the lost moisture levels of your skin and make it softer and smoother. So, go ahead and give them a try!
Do you have any more questions about ceramides? Post them in the comments section below, and we'll get back to you!
References
"Ceramides and skin function." American Journal of Clinical Dermatology, US National Library of Medicine.
"Dry skin in the winter is related to…" Journal of Cosmetic Dermatology, US National Library of Medicine.
"Skin Barrier Defects in Atopic Dermatitis." Current Allergy and Asthma Reports,
US National Library of Medicine.
The following two tabs change content below.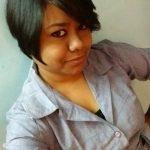 Latest posts by Ramona Sinha (see all)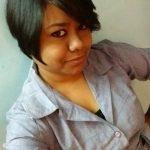 Ramona Sinha
Ramona is a journalist-turned-content writer. She holds a Master's degree in English Literature and has been writing for the digital world for over five years. She specializes in writing for Skin Care. She has done a certificate course titled 'Dermatology: Trip To The Skin', offered by Novosibirsk State University. She believes that beauty begins with a good skin care regimen and is on a mission to eliminate all toxins from her routine. She helps and guides readers in selecting products and ingredients specific to their skin type/issue. When Ramona is not working, her books and passion for music, good food, and traveling keep her busy.