What Does A Toner Do? Why Should You Use A Facial Toner?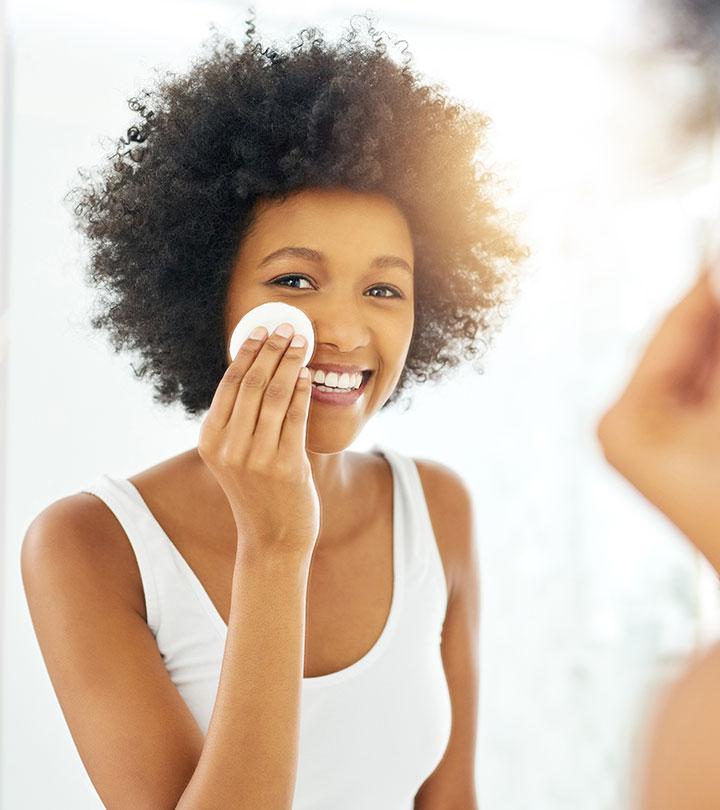 What are the usual thoughts you have when you come across the term "facial toner?" Most of us think of it as an alcohol-filled stingy liquid that minimizes acne, tightens skin pores, and makes our skin feel dry. That is the primary reason most of us prefer to stay away from toners. However, things have changed.
Facial toners have made a comeback, and that too, in a completely different avatar – thanks to the K-beauty craze. Facial toners offer a host of benefits, minus the stingy alcohol. Scroll down to find out what they can do for your skin.
What Is A Facial Toner?
A toner looks like water. It contains different acids, antioxidants, and anti-inflammatory ingredients, depending on the type of toner you are using.
Facial toners are nothing but liquid moisturizers that penetrate your skin to provide essential ingredients and clear dead skin cells from the surface. They make your skin feel and look smooth and hydrated.
Toners function differently for different skin types. This is because the ingredients of the toner will change with your skin type and skin requirements. A facial toner performs a few specific functions for your skin.
What Does A Facial Toner Do For Your Skin?
Today, toners are mostly formulated without alcohol and target specific skin needs and concerns, including open pores and dryness. A toner goes beyond its primary purpose to help your skin out in many different ways:
1. It Maintains The pH Balance
The pH levels indicate the acidity levels of your skin. On a scale of 0-14, 7 is the neutral level. However, the optimal pH of human skin is 5.5. The sweat and sebum released by your skin form its acid mantle that protects the skin from dryness and irritation. Using a toner helps to protect the acid mantle, in turn, maintaining the pH balance.
2. It Detoxifies Your Skin
Even after you wash your skin with cleansers, residues of dirt and pollution, along with chemicals, remain on your skin. Toners help to wipe away the residue from your skin and make it healthier and brighter.
3. It Tightens The Skin Pores
This is one of the reasons combination and oily skin types love facial toners. Large skin pores are an easy way for dirt and pollution to enter the skin and cause blockage and acne. Using facial toners regularly tightens them, keeping dirt, oil, and pollution at bay.
4. Reduces Acne
Toners prevent dirt build-up in your pores and reduce excessive sebum and oil secretion. When your skin is clean and clear, there is no scope for acne formation.
5. It Hydrates Your Skin
All these days, you thought toners strip your skin of moisture. But that is far from the truth. The toners of today barely contain any alcohol. Instead, many of them are infused with hydrating ingredients (such as hyaluronic acid) that keep your skin moisturized, elastic, and youthful.
Although toners have numerous skin benefits, you should also know when and how to use toners to get their full benefits.
When And How To Use Facial Toners
If you are wondering when you can apply a facial toner, the answer is – right after cleansing.
Apply a toner right after you cleanse or wash your face. Even if you are double cleansing your skin with oil and a cleanser, do not forget to apply a toner afterward. Using a toner ensures that your skin is cleaned thoroughly.
Also, make sure that you apply toner within a minute of washing your face and patting it dry. The ingredients in the toner can penetrate your skin better when it is slightly damp. After you have used the toner, your skin is ready for the rest of the skin care or makeup products.
The way you apply toner is also crucial.
The best way to apply a toner is by taking a bit into your palms and patting it directly on your skin. However, many people pour it on cotton pads and then swipe it all over the face and neck.
The Koreans, on the other hand, follow the 7-skin method of applying toner. It involves using a toner in small amounts and seven layers all over the face. First, take a bit of toner and apply it to the U-zone (the cheek and chin) and then to the T-zone (the nose and forehead). Keep layering the toner. This ensures that the skin gets more of the hydrating and nourishing ingredients.
Though you know everything about facial toners now, using a toner that is not made for your skin type can do no good.
What To Look For In A Facial Toner
It depends on your skin type and skin concern. You may pick toners that might contain:
Tea tree oil (if you have acne and oily skin)
Aloe vera (to address inflammation and redness)
Chamomile (for a soothing and calming effect)
Vitamin E and Hyaluronic Acid (for hydration)
Antioxidants such as Vitamin C (for anti-aging properties)
Rosewater (for a skin-soothing effect and hydration)
So, you have already started to consider including a facial toner in your skin care routine. Great! We have a few recommendations for you.
The Best Face Toners For All Skin Types
For Oily Skin
For Dry Skin
For Large Pores
For Acne-Prone Skin
For Sensitive Skin
Before using a toner on your face, remember a few things:
Make sure that the toner does not dry out your skin or irritate it.
Never apply the toner near the eye areas and on the creases of your nose.
Avoid any toner that contains alcohol.
Toners help improve the efficacy of other skin care products. They ensure that your skin is ready to absorb all the goodness of these products. Hence, do not omit the toner from your skin care routine and pick one that suits your skin.
Recommended Articles:
The following two tabs change content below.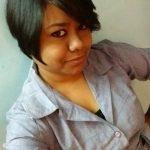 Latest posts by Ramona Sinha (see all)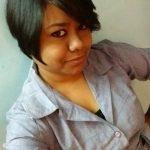 Ramona Sinha
Ramona is a journalist-turned-content writer. She holds a Master's degree in English Literature and has been writing for the digital world for over five years. She specializes in writing for Skin Care. She has done a certificate course titled 'Dermatology: Trip To The Skin', offered by Novosibirsk State University. She believes that beauty begins with a good skin care regimen and is on a mission to eliminate all toxins from her routine. She helps and guides readers in selecting products and ingredients specific to their skin type/issue. When Ramona is not working, her books and passion for music, good food, and traveling keep her busy.