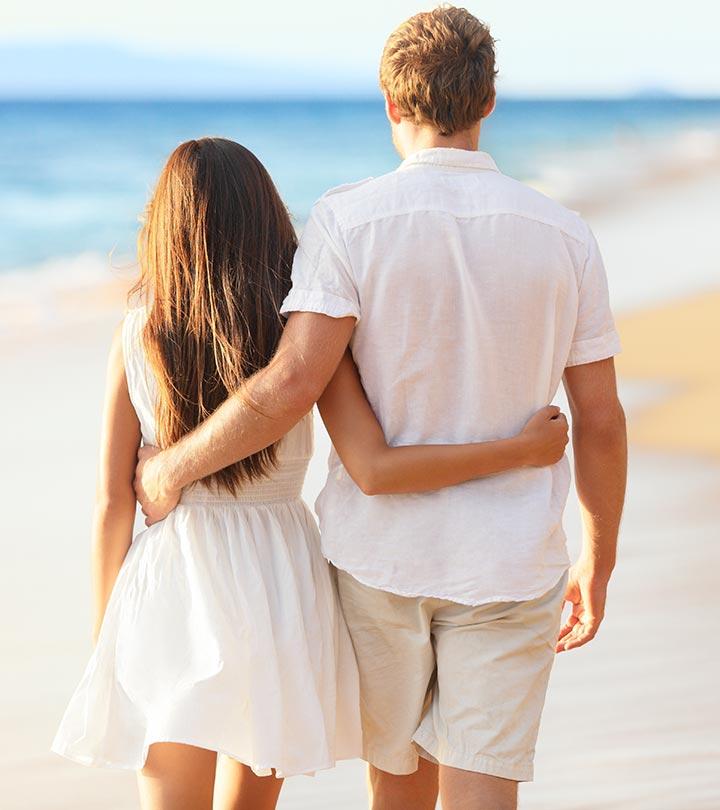 If you have been "with" someone for a while, you may be wondering about What Does Relationship Means? and how to define the relationship you both share. You adore that person, like to see them often, communicate with them daily, and have gotten to know them pretty well. The issue is, if you are not sure about your feelings, you may need to assess the bond you share – is it friendship, or something more?
It is very important for you and your special someone to communicate your feelings and thoughts to get a better understanding of where you both stand. If you both feel it is a relationship, that's a step towards being exclusively committed to someone.
It is very easy to date someone for a long time and play the game where you both never truly share what you feel. It is like, who can pretend to be the least interested while also simultaneously making the other person go crazy for you? The "game" you are playing is childish and not worth it. It is so much easier on your mental health to put your feelings out in the open, find out if your special friend is on the same page, and either be with them or move on to someone who is more invested in you.
If you have been dating someone for a while now and want to know where you officially stand, this is the perfect article for you.
1. You Both Have Gotten To Really Know Each Other
If it is mere attraction and not something serious, you may run the risk of getting committed to someone you don't know well yet. You should be aware of each other's fundamental beliefs regarding religion, politics, family, or about your feelings towards each other. But if you have gotten to know the person, like them, and are often communicating, it may be time to have that conversation with them.
2. You Both Communicate Openly
A True Relationship – whether friendship or more – can be improved by simply improving communication. Unfortunately, most people don't know how to communicate without giving rise to conflict. If you both are approaching conflict and disagreement respectfully and with the perspective that you both are a team, you may be perfect candidates for a relationship.
Instead of using disagreement as a chance to win an argument or prove a point, you both should try to come up with a mutually-beneficial solution. If you notice that you don't sit on negative feelings for too long anymore, you may be good for each other. If you find yourself feeling angry or upset about the relationship or your friend's attitude in general, think about why you may be feeling that way. Talk to your friend about it.
3. You Both Have Freedom, Faith, And Friendship For Each Other
You two have faith in each other. A skeptical or nagging attitude will ruin any relationship. You both need to have the space to speak for yourself, and freedom to make your own choices while being with each other. Being in a relationship means maintaining a balance between freedom and commitment.
4. You Give Each Other Time
Women want understanding, while men want support. If you both are able to find time to be together, despite your busy schedules, you may be great together. Giving time to each other is an important aspect of being in a good relationship.
5. You Are Patient With Each Other
It takes trust to give someone your love and time, so be patient. If you both accept each other with your faults, you may already be a part of something you are yet not aware of. Things will always turn out to be perfect with a little patience. There is no point in getting into daily fights over each other's routine habits. You both need time to change yourselves and adapt.
6. You Share Most Things With Each Other
You like sharing your feelings, emotions, money, thoughts, actions, and words with each other. You share your life. You also love to spend quality time with your special friend. It makes you feel complete in your private world of two people. Sharing means connecting. When you have a connection, the relationship begins.
7. You Are A Team
Everyone feels low at some point in time. Being with someone you trust can make you feel stronger. When someone believes in you completely, strengthens you, motivates and inspires you, you realize what being part of a team truly means – what a relationship really stands for. It means being strong together and for each other and living as a team.
8. You Can Be Unapologetically Yourself
You don't need to be like someone else or hide yourself just to impress your special someone. Being in a relationship means you can be unapologetically yourself. Everyone is different, and when you can appreciate and even celebrate the mutual difference, you have a strong bond.
9. You Inspire Each Other
Being in a good relationship means that you and your bae not only accept each other the way you are but also inspire each other to be the best version of yourselves.
10. You Miss Each Other When You Are Apart
Whether you are on vacation with your friends or having fun on your own, you miss him. And he misses you. You both want each other to experience the fun you are having because you want the best for each other. You both miss each other not only when things are bad but also when things are great.
11. Both Of You Have Your Own Identities
Don't be afraid to live life and try out new things just because your friend is not there with you. Build your own identity. This will let you share a different perspective of yourself with your partner. Life can only be interesting when people have differences and individuality. Being in a relationship means to love, to smile, to live, and to exist with joy!
12. You Listen To Each Other
You both prioritize each other. You actually listen to each other – to the good things and the bad. If you are each other's best friend, you may do great as partners. Listening to someone means lending a non-judgmental ear. You don't hold anything they say against them. They have a safe space with you, where they can talk about anything and everything, and you respond with understanding and love.
13. You Love Each Other
Being in a relationship means being in love with each other. Love means unconditional understanding and acceptance. Accept the flaws, appreciate the good, and offer the inspiration to change. Love is not just a feeling; it is hard work. If you both put in the hard work, you both are in a relationship.
Too often, we ignore what we want in a relationship. If you are dating someone, and you are scared to tell them about your feelings, you are only stopping yourself from getting what you really want – something special with that person. If your friend has indicated that they want a relationship, it may be easier for you to have the conversation. If they have explicitly expressed that they want to date others as well, maybe it is time to focus on other people.
Once you have made your thoughts and feelings clear for the other person, you can observe what they have to say. When Is A Relationship Really Over then You can take it from there. You will either get into a relationship or not, but you will know for sure.
Recommended Articles
The following two tabs change content below.

Latest posts by Harini Natarajan (see all)

Harini Natarajan
As Chief Editor, Harini sets the tone and editorial direction for StyleCraze to deliver engaging, interesting, and authentic content revolving around women's health, wellness, and beauty. She has over 14 years of experience in content writing and editing for online media. She specializes in the areas of Beauty, Lifestyle, and Health & Wellness and is proficient in Medical Sciences (Biology, Human Anatomy and Physiology, and Biochemistry). Her background in Biomedical Engineering helps her decode and interpret the finer nuances of scientific research for her team. Harini is a certified bibliophile and a closet poet. She also loves dancing and traveling to offbeat destinations.