Everything You Need To Know About Clarifying Shampoos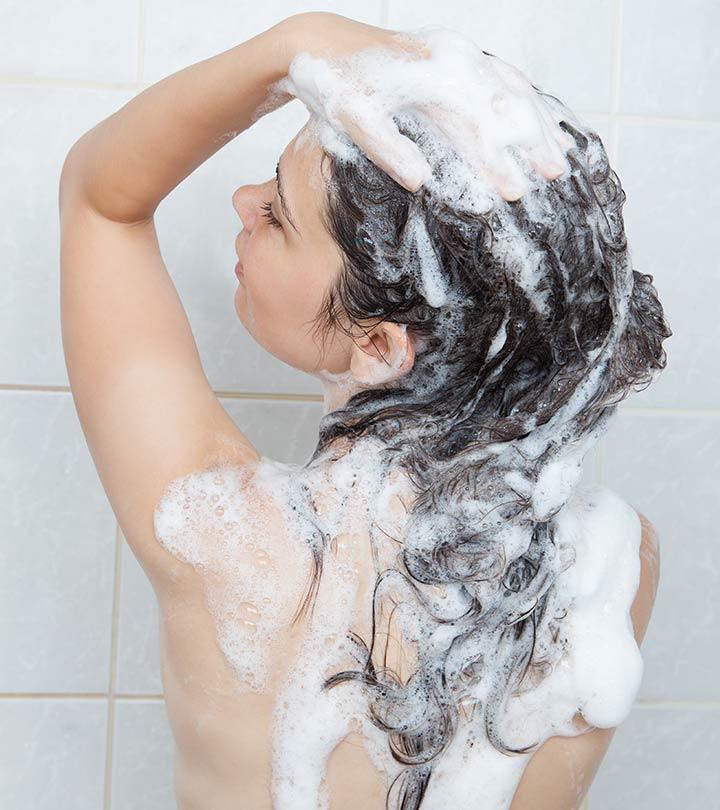 Using a clarifying shampoo is like hitting the refresh button on your scalp. How? Let us ask you a simple question. Does your hair feels weighed down and dull even after shampooing? If yes, your regular shampoo is not getting the job done.
It is not possible for a regular shampoo to thoroughly clean the oil, sebum, dust, and hair product residue from your scalp. You need deep cleansing to remove the buildup. A clarifying shampoo is designed to provide deep and thorough cleansing. Keep reading to learn how to incorporate clarifying shampoos into your hair care routine.
What Are Clarifying Shampoos?
Clarifying shampoos contain a high percentage of strong cleansing agents that cut through the dirt, sebum, mineral deposits, and hair product residue on your scalp, leaving it squeaky clean. They mainly contain sulfates (both lauryl and laureth).
Regular shampoos cannot remove all traces of dirt and residue. Using clarifying shampoos once in a while leaves your scalp and hair feeling refreshed. You need to clarify your scalp, especially if you swim or stay in an area where you get hard water.
Using clarifying shampoos can help your hair in many ways. Let's take a look at them.
Benefits Of Using Clarifying Shampoos
1. Remove Product Buildup
Regular shampoos cannot provide thorough cleansing. Everyday exposure to dirt, dust, and hair care products causes further buildup on the scalp, making it itchy. Using a clarifying shampoo is like hair detox that gives you a clean canvas to start again. It can remove mineral and chlorine buildup caused by hard water and swimming pool water.
2. Rejuvenate Your Hair
Excess product buildup weighs the hair down, making it appear lifeless, dull, and flat. Clarifying shampoos restore the shine, make your hair bouncy, and improve manageability. They can also give a volume boost to fine hair.
3. Prep The Hair For Coloring
Using a clarifying shampoo before dyeing your hair ensures better color deposits on the strands. The hair is free of any oil and scalp buildup that may form a shield between the strands and the color. However, ensure to clarify your scalp a day or two before coloring.
Excess use of clarifying shampoos can be detrimental to hair and scalp health. In the next section, we have discussed a few reasons to be wary of clarifying shampoos.
Drawbacks Of Using Clarifying Shampoos
1. May Strip Your Hair Dye
The surfactants in clarifying shampoos can strip the color of your hair strands. If you have recently dyed your hair, avoid clarifying shampoos.
2. Strip The Natural Oils
Excessive use of clarifying shampoos strips the natural oils from your scalp. As a result, the sebaceous glands on the scalp produce excessive oil to cover up the loss, leading to greasiness.
3. May Cause Hair Breakage And Scalp Issues
Without the natural oils, the hair becomes dry, frizzy, rough, unmanageable, and brittle. This may lead to hair breakage and hair loss. Clarifying shampoos may also aggravate scalp conditions like eczema and psoriasis.
If you have any scalp issues or color-treated hair, avoid using clarifying shampoos. However, if you have an oily scalp or use many hair care products, you may need to clarify your scalp. Read on to find out how to use a clarifying shampoo.
How To Use Clarifying Shampoos
Wash your hair and squeeze out the excess water with your hands.
Work a dollop of the shampoo in your palms and apply it to your scalp.
Massage your scalp thoroughly for a few minutes before moving across the hair length.
Leave it on your scalp and hair for not more than 30 seconds.
Rinse well with water and follow up with a conditioner.
Avoid shampooing twice as it may dry out the scalp and hair. Read on to find out how often you should use a clarifying shampoo.
How Often Should You Use Clarifying Shampoos?
Never use a clarifying shampoo more than once or twice a week.
Use it once a week if:
You have an oily scalp and do not use hairstyling products.
You have to stay outside for long hours and sweat profusely.
Use it twice a week if:
You regularly use hairstyling products and have an oily scalp.
If you have natural hair, it is best to use a clarifying shampoo once in two weeks. Before buying clarifying shampoos, check for the following ingredients.
Ingredients To Look For In A Clarifying Shampoo
Clarifying shampoos may contain anionic detergents like (1):
Lauryl Sulfates: These work in both hard and soft water and lather. Lauryl sulfates are excellent cleansers and can be rinsed off easily. Popular lauryl sulfates used in shampoos include:
Sodium lauryl sulfate
Ammonium lauryl sulfate
Triethanolamine lauryl sulfate
Laureth Sulfates: These are milder than lauryl sulfates but are excellent cleansers and have foaming properties. Commonly used laureth sulfates in shampoos include:
Sodium laureth sulfate
Ammonium laureth sulfate
Triethanolamine laureth sulfate
You may also look for ingredients like alpha-olefin sulfonate and sodium stearate. These ingredients can cleanse dirt and buildup from the scalp.
In addition to clarifying shampoos, you can also use other scalp clarifying products. Take a look.
Different Types Of Clarifying Shampoos And Products
1. Purifying Scalp Scrub
Scalp scrubs work the same way as facial scrubs. They exfoliate the scalp and remove dirt and product residue. When buying scalp scrubs, check for clarifying and hydrating ingredients like aloe vera, apple cider vinegar, essential oils, and sea salt.
2. Detox Shampoos
Detox shampoos are clarifying shampoos meant for people who use lots of hair products. They may contain ingredients like tea tree oil, apple cider vinegar, menthol and help purify the scalp and manage issues like dandruff.
Summing It Up
Despite having a thorough hair care routine, your scalp and hair need a weekly or bi-weekly clarification. The residue from the hair products, accumulated sweat, and grease from extended gym sessions – your regular shampoo cannot clean them all up. You need a clarifying shampoo to get rid of that icky feeling on the scalp. Follow the tips discussed in the article to incorporate clarifying shampoos and products in your shampoo schedule.
Frequently Asked Questions
Is clarifying shampoo harmful?
Yes, only if you use it excessively.
Will clarifying shampoo give me more volume?
It may make your hair appear voluminous. Once the residue is clarified from the scalp, your hair feels light and bouncy.
Recommended Articles
Sources
Articles on StyleCraze are backed by verified information from peer-reviewed and academic research papers, reputed organizations, research institutions, and medical associations to ensure accuracy and relevance. Read our editorial policy to learn more.
The following two tabs change content below.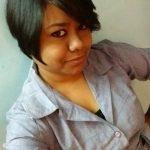 Ramona is a journalist-turned-content writer. She holds a Master's degree in English Literature and has been writing for the digital world for over five years. She specializes in writing for Skin Care. She has done a certificate course titled 'Dermatology: Trip To The Skin', offered by Novosibirsk State University. She believes that beauty begins with a good skin care regimen and is on a mission to eliminate all toxins from her routine. She helps and guides readers in selecting products and ingredients specific to their skin type/issue. When Ramona is not working, her books and passion for music, good food, and traveling keep her busy.