Dimethicone: The Truth Behind This Cosmetic Ingredient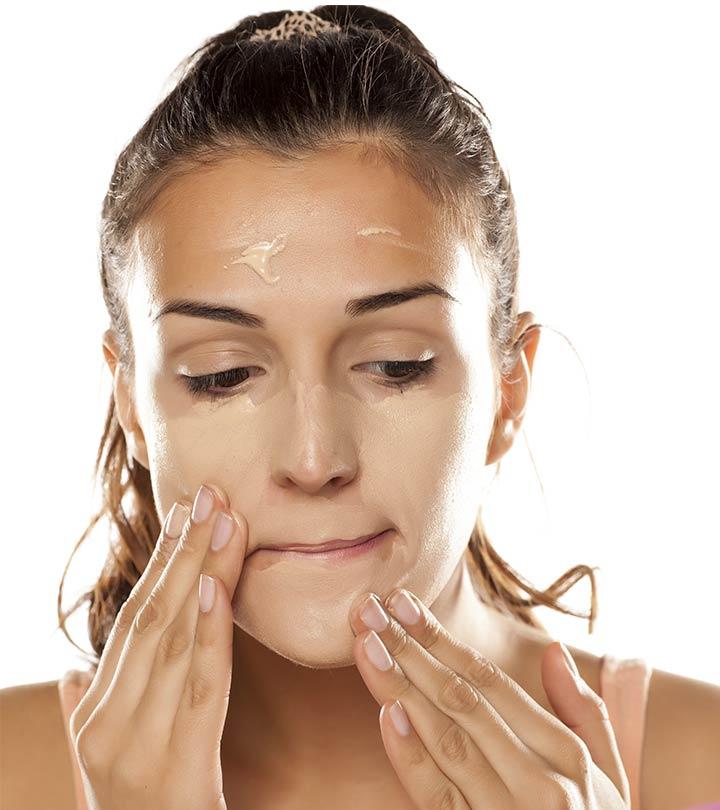 Ever wondered how serums, primers, and other skin care products glide so smoothly on your skin? How do they fill pores and hide fine lines and the uneven texture of your skin? What exactly helps you get that flawless look after you apply these products? If you check the ingredients section printed right behind the package, you'd probably find Dimethicone on the list. Yes, dimethicone is the magic ingredient that helps you achieve that airbrushed look. Let's find out more about this ingredient.
What Is Dimethicone?
You have heard of silicone, right? Dimethicone is a type of silicone and is widely used in cosmetic products. It is also called polydimethylsiloxane, and it forms a hydrating barrier on your skin and protects it by preventing moisture loss. This ingredient is also used in many creams and ointments to prevent dry, itchy, and scaly skin. It is also used to prevent minor skin irritation and treat head lice.
There are several reasons this ingredient is finding a place in almost all skin care and cosmetic products.
Why Is It Used In Skin Care And Cosmetic Products?
When you apply dimethicone to your skin, it leaves a very subtle gloss-like but mattified finish on your skin. Dimethicone has fluid properties, and that's why it spreads easily on your skin. It serves specific purposes in cosmetic and skin care products:
1. It Fills Your Skin Pores
Dimethicone is a common ingredient in primers. You need a smoother base for your makeup to sit properly on your skin. And for that, you need a smooth skin texture – this is where dimethicone can help you.
2. It Moisturizes Your Skin
It does this without weighing your skin down. It does not feel sticky and greasy yet keeps your skin hydrated. That's why you will see this ingredient replacing petroleum-based ingredients in skin care products.
3. It Doesn't Clog Your Pores
The best part about dimethicone is that it is non-comedogenic. It doesn't clog your skin pores and is hypoallergenic. Hence, it is best suited for acne-prone and sensitive skin (1). Since it doesn't make your skin feel greasy, even people with oily skin may find it suitable for their skin.
4. It Protects Your Skin
Harsh weather conditions, pollution, and other factors might make your skin dry and affect its natural barrier. Dimethicone protects your skin from all of these factors. The U.S. Food and Drug Administration also approves this ingredient as a "skin protectant" drug (2).
Dimethicone also prevents scarring, soothes your skin especially if you have psoriasis or eczema, and prevents dryness caused by certain acne medications.
That's an impressive list of benefits. So, is dimethicone safe to use or are there any considerations? Scroll down to find out.
Dimethicone: Is It Safe To Use?
The FDA considers dimethicone safe for use. The Cosmetic Ingredient Review (CIR) expert panel also concluded that dimethicone is a safe ingredient (3).
In most cases, dimethicone is a safe ingredient. However, some skin types may experience irritation. Here are a few areas of concern that you should keep in mind before using any product with dimethicone.
1. It Might Dry Out Your Skin
Just like petroleum jelly, dimethicone can cause dryness. The more you use it, the more it interferes with the natural hydrating process of your skin. Such prolonged exposure often creates product dependency. This means, once you stop using it, the fine lines and wrinkles become noticeable as your skin gets dehydrated.
2. It Might Aggravate Acne
Although it is non-comedogenic, some people might experience breakouts on using dimethicone products. Dimethicone covers your skin and traps moisture. But, along with moisture, it may also trap bacteria, sebum, and other impurities. This might cause blackheads and breakouts. Hence, you should clean your face thoroughly before applying the product.
There has been a lot of debate on whether silicone and similar products are good for the skin or not. While research claims them to be safe, we cannot completely ignore anecdotal evidence that states otherwise. Moreover, many people do not like the texture of dimethicone and silicone-based products and the way they feel on the skin. If you still want to try a few products, here's a list.
Best Products With Dimethicone That You May Try
1. Estee Lauder Idealist Pore Minimizing Skin Refinisher Serum
This is a fast-acting serum that smoothes your skin, improves the texture, and gives a silky feeling. It makes the skin incredibly soft, even-toned, and clear and also minimizes skin pores.
2. Mally Beauty Evercolor Poreless Face Defender
This is a translucent powder that helps to lock your makeup and keep it fresh throughout the day. It gives you a flawless matte finish without making your skin look ashy and dry.
3. Elizabeth Mott Thank Me Later Face Primer
This is a pore-minimizing, long-lasting, and mattifying face primer. It gives you a flawless look that lasts all day long. This primer keeps your skin shine-free without making it excessively dry.
4. Oxy Rapid Spot Treatment Maximum Action
This acne spot treatment claims to kill 99% of the acne-causing bacteria. It claims to minimize redness in just 8 hours of application.
Dimethicone can work like magic and dramatically change the skin texture in some people, while it can cause dryness and breakouts in a few others. Ultimately, it's your choice. If you want to go silicone-free, there are lots of alternatives, but if you don't mind trying it, use any of these dimethicone products once and see how your skin feels. Don't forget to share your feedback and experiences with us in the comments section below!
References
"Moisturizers for Acne" The Journal of Clinical and Aesthetic Dermatology, US National Library of Medicine.
"CFR- Code of Federal Regulations Title 21" U.S. Food & Drug Administration.
"Safety Assessment of Dimethicone…" CIR Report Data Sheet.
The following two tabs change content below.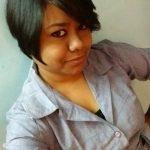 Ramona is a journalist-turned-content writer. She holds a Master's degree in English Literature and has been writing for the digital world for over five years. She specializes in writing for Skin Care. She has done a certificate course titled 'Dermatology: Trip To The Skin', offered by Novosibirsk State University. She believes that beauty begins with a good skin care regimen and is on a mission to eliminate all toxins from her routine. She helps and guides readers in selecting products and ingredients specific to their skin type/issue. When Ramona is not working, her books and passion for music, good food, and traveling keep her busy.