What Is Niacinamide And What Does It Do To Your Skin?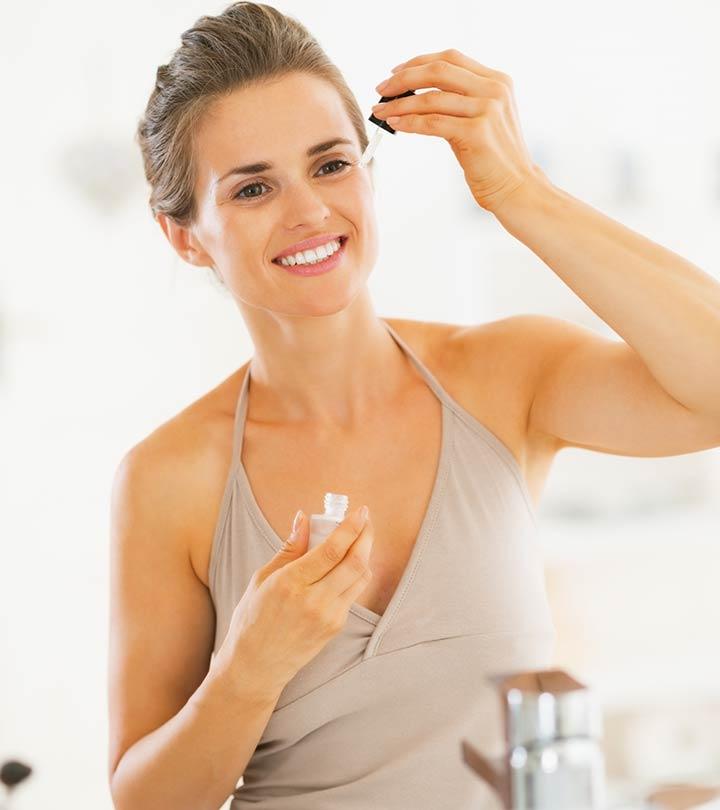 You come across a new "magic ingredient" almost every other day. But only a few of them do not fade away – unlike the seasonal skin care fads. Niacinamide is one such ingredient that's touted to join the brigade of your skin care staples. The name sounds intimidating, but this multitasking genius is a part of something very basic that your skin needs. Let's dig deeper and find out more about it.
Table Of Contents
What Is Niacinamide? How Is It's Different From Niacin?
What Does Niacinamide Do To Your Skin? Benefits Of Niacinamide
What Is The Ideal Dosage Of Niacinamide?
Does Niacinamide Have Any Side Effects?
Products Containing Niacinamide
What Is Niacinamide? How Is It Different From Niacin?
Niacinamide is another form of niacin or vitamin B3. It is also known as nicotinamide. Niacinamide is the amide compound of niacin. And that's the reason both niacin and nicotinamide are often addressed as vitamin B3.
Niacin is an essential vitamin that our body cannot produce by itself, and we need outside sources to get it. Our body can process vitamin B3 and convert it into both the forms. Usually, niacin and niacinamide can be found in mushrooms, nuts, and meat.
Niacinamide, when applied topically, is extremely beneficial for skin, and that's why it is widely used in cosmetic and skin care products. Let's look at its benefits in detail.
What Does Niacinamide Do To Your Skin? Benefits Of Niacinamide
Thanks to its anti-inflammatory and skin-rejuvenating properties, niacinamide offers a host of benefits when included in your skin care routine. They include:
1. Helps In Acne Treatment
Niacinamide is a popular ingredient in acne medication. A study conducted on patients with moderate levels of acne found that treatment with 4% niacinamide helped in reducing its severity. The study also found that 4% niacinamide was as effective as 1% clindamycin in treating acne vulgaris (1).
2. Rejuvenates Aging Skin
Niacinamide, when applied topically, helps in improving the appearance of aging skin. It helps in reducing signs of aging, such as redness of the skin, hyperpigmentation, dark spots, wrinkles, and fine lines. A study found that the application of 5% niacinamide improved the skin's appearance (2).
3. Maintains The Barrier Function Of Skin
Your skin has a protective barrier that keeps it safe from pollution, germs, and other external factors. However, this barrier needs to be maintained. When not managed properly, your skin loses moisture and becomes prone to dehydration, rashes, and other issues. Niacinamide helps in maintaining the skin's natural barrier. In other words, it reduces the skin's sensitivity (3).
4. Improves Skin Texture
With age, your skin's ceramide levels deplete. As a result, your skin starts to lose moisture and becomes dry and dull. Due to this, the signs of aging become more prominent. However, applying niacinamide to the skin helps in regulating the ceramide levels and maintains the permeability of aging skin. This improves the texture and appearance of the skin (4).
5. Helps Control Rosacea
Niacinamide is also beneficial in controlling the symptoms of rosacea, which include extreme dryness and skin sensitivity. A study found that applying niacinamide improved the skin condition in patients suffering from rosacea (5).
Both niacin and niacinamide can be acquired from food items and supplements. As I mentioned earlier in this article, your body can make niacinamide from niacin and vice versa. However, niacin supplements may trigger a flushing effect in your body. In case you are looking for dietary supplements, you may consume foods like:
Wild-caught fish
Organ meat (liver and kidney)
Legumes
Green vegetables (especially beetroot)
Pastured eggs
You can also use skin care products containing niacinamide. You will find a list of products at the end of this article. But if you are using oral supplements, you have to maintain the right dosage.
What Is The Ideal Dosage Of Niacinamide?
Usually, niacinamide supplements (in tablet form) are taken once or twice a day (or as prescribed by the doctor). An intake of 500 mg per day is considered safe.
Sometimes, the tablets can be extended-release tablets, i.e., they may take time to release niacinamide into your system after you ingest them. If you are using such tablets, make sure not to chew them or crush them before having as this may cause unwanted side effects.
If you are taking any other medication, consult your doctor. This is because different medications can bind to niacinamide, and the body may not fully absorb it. People who are taking medication for issues like kidney and heart disease and diabetes should consult the doctor before taking niacinamide.
Niacinamide is considered safe to use. However, there are very low chances that it may cause side effects.
Does Niacinamide Have Any Side Effects?
Niacinamide is generally safe to use – whether it is consumed orally or applied to the skin (for both children and adults). However, it may cause dizziness and intestinal gas and give you an upset stomach when consumed orally. And when applied on skin, niacinamide may cause itching and redness.
It is safe when taken in the prescribed dosage. However, you have to be careful in case you:
Are pregnant and lactating: Make sure you stick to the recommended dosage.
Have allergies: Avoid taking niacinamide if you are suffering from any allergic reactions as it contains histamine and can worsen your condition.
Have diabetes: Niacinamide increases blood sugar levels. So, be careful.
Have stomach ulcer: It may worsen your ulcer.
Also, taking niacinamide in large dosages may put you at risk for gout.
Everything has a flipside. Consider your overall health and talk to your doctor before using niacinamide.
Here's a list of products containing niacinamide if you want to include it in your skincare routine.
Products Containing Niacinamide
1. Eva Naturals Niacinamide Vitamin B3 Serum
This is an organic and natural product. Apart from niacinamide, this product contains hyaluronic acid, avocado oil, and aloe vera extracts. It not only moisturizes your skin but also boosts collagen formation and fades signs of aging.
2. Luminositie Niacinamide B3 Cream
This is an advanced formula that gives you brighter and youthful skin. This cream can be used both during the day and at night. It helps in preventing wrinkles, dryness, and redness of skin and also claims to help reducing acne breakouts.
3. The Ordinary Niacinamide 10% + zinc 1%
This cream is specially formulated to reduce blemishes and excess sebum production and minimize the skin pores. It can be applied both during the day and night and should be applied on bare skin before applying any other skin care product.
4. Luxe Joie 5% Niacin Serum
The skin repair formula of this serum revitalizes dull skin and keeps it moisturized. Along with niacinamide, it also contains hyaluronic acid that reduces wrinkles, signs of aging, and hyperpigmentation. It contains organic essential oils and other natural extracts.
5. Beauty Essentials Flawless Niacinamide Serum
This serum controls excessive oil production and improves the skin barrier repair function. It also claims to even out your skin tone and increase collagen development.
Niacinamide works best when it is applied topically in the form of serums and creams. It prevents acne, inflammation, and blemishes. It is quite stable even when exposed to light and heat, so you need not worry about any adverse effect if you go out in the sun after applying a product containing niacinamide. Try these serums and creams and let us know your feedback.
References
1. "Topical Nicotinamide compared..", International Journal of Dermatology, NCBI
2. "Niacinamide..", Dermatologic Surgery, NCBI
3. "Influence Of Niacinamide..", International Journal of Pharmaceutics, ScienceDirect
4. "Nicotinamide increases biosynthesis..", The British Journal Of Dermatology, NCBI
5. "Niacinamide-containing facial..", Cutis, NCBI
Recommended Articles:
The following two tabs change content below.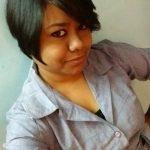 Latest posts by Ramona Sinha (see all)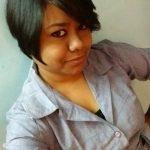 Ramona Sinha
Ramona is a journalist-turned-content writer. She holds a Master's degree in English Literature and has been writing for the digital world for over five years. She specializes in writing for Skin Care. She has done a certificate course titled 'Dermatology: Trip To The Skin', offered by Novosibirsk State University. She believes that beauty begins with a good skin care regimen and is on a mission to eliminate all toxins from her routine. She helps and guides readers in selecting products and ingredients specific to their skin type/issue. When Ramona is not working, her books and passion for music, good food, and traveling keep her busy.