What Is Osho Meditation And How To Practice It?
You are your freshest best in the mornings. Ever wondered why? At the end of each day, apart from being exhausted from the day's work, the levels of carbon dioxide in the atmosphere increases, making you dull and dreamy. Whereas, in the mornings, the oxygen levels are up, making you alert. The same logic works for your body. Increase the oxygen levels in your body, and you are activated. Osho meditation will help you with that and here's how you do it.
You might have heard of Osho, but not entirely sure of what it is. Don't worry, it is covered here for you. Read on…
What Is Osho?
Did a flip flop with colorful strings and a straw mat base pop in your head when you read the name Osho? Well, you must be wondering if there is a connection between the fashionable Osho chappals and Osho. There is! Osho is the sobriquet of the spiritual guru Rajneesh, famous for his teachings of free-spiritedness. The Osho chappals were first made at his ashram in Pune.
Rajneesh was born in Madhya Pradesh in the 1930s, and he attained enlightenment at the age of 21. He took up the name Osho, which means an oceanic experience. He believed in studying and examining the mind and outwardly experiences. He gave sermons on being limitless and not taking oneself seriously. Mumbai was his base for a long time before he moved into the now famous Osho International Meditation Resort, where followers from all over the world come to soak in the teachings of Osho. At the Pune ashram, the day begins with Dynamic Meditation. Below, we have jotted down the process for you.
The Osho Meditation Technique
Osho meditation breaks down the barriers that imprison you and shatters them to give you freedom and peace. Aren't you eager to try it? We won't keep you waiting anymore! Check the procedure below.
1. Breathe
How do you usually breathe? Is it slow and steady or rapid and short? That depends on your emotions and physical activities. Most of the time, you are hardly conscious of your breath. It goes on naturally. But here, you muster all your strength and breathe powerfully. It should be deep, intense, and fast. You don't necessarily have to follow any particular rhythm, but make sure you stress on the exhalation.
Fill your lungs with air to the point where you feel like breath. It won't make sense until you try it. Remember the last time you were so thoroughly engrossed in doing something that you felt becoming it. The same happens here. Move your body physically to increase energy and keep rising it while breathing.
2. Release
Now, this part is amazing. With all the energy build-up in your body, what do you think you will do with it? Release it and feel the pressure go. Loosen up and express yourself. That means, in whichever manner you want, without any inhibitions. You can go completely crazy. Dance if you feel like it or sing. Or just jump around, squealing with laughter. Don't worry about what others might think. Unbind and set yourself free. Don't hold your emotions back – scream, cry, or shout if you must. Fill the place with your presence. Keep moving around, stay active, and do not let your mind make you do otherwise. Consciously let loose, go crazy and feel complete.
3. Mantra
With energy kicking in your body, you will feel exhilarated. Raise your arms above your head and start jumping. As you do so, say the mantra 'hoo' as loud and deep as possible. Jump up and down, and each time you land on your feet, feel the sound in your pelvic region. Push yourself and jump as much as you can. Give it your all and continue till you exhaust yourself completely.
4. Observe
After the vigorous jumping, stop and become static in whichever position you are. Do not be concerned with your body's position. Do not, by any means, move. A slight jerk or a conscious relaxation will spoil the effect of the energy flow. Stand there like a sculpture and feel the after effects of what you did. Let it light up your body with ecstasy and understanding.
The inner workings of your body will overwhelm you and make you overjoyed with its purity. Celebrate the realization with love and gratitude. Express your happiness by dancing and singing. Feel alive and keep the lively spirit up and going throughout the day until you rejuvenate it the next day through the same process.
This entire process will take an hour, and it is best if you train under an Osho professional for safe and best results. As understood before, the meditation works best when practiced in the morning on your own or with a group of people.
Expert's Answers for Readers Questions
How do I prepare for Osho Meditation?
Prepare by completely trusting the process and not worrying about the results.
What kind of people come to the Osho Ashram in Pune?
People from over 100 countries come to the ashram. They are from every walk of life.
Let go of the chains binding you and express your feelings and emotions freely. Explore your inner world, become aware of it, and live a more fulfilled life. Osho Meditation, developed scientifically over a period, will make you shed your inhibitions and leave you uncluttered to experience life passionately and intensely. There is no half-heartedness with Osho. It is full love and energy. Try it, and you will figure out.
Recommended Articles

The following two tabs change content below.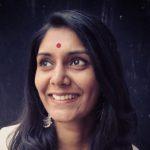 Latest posts by Ramya Achanta (see all)