Spray Tanning – What Is it? Should You Get One?
Spray tanning is not news to people from any part of the world. While people in the tropical countries get a tan quite naturally and effortlessly, some of us crave for that natural-fake bake. But what's with all the jazz about it? Why can we never get over this? It's not rocket science. Nothing defines, lifts, and brings about those curves and cuts like a tan does.
So, when a real tan is not possible, we don't worry – because the cosmetic industry has a solution for it all, and it is only getting better. Let's tell you everything there is to know about spray tanning. Keep scrolling!
Table Of Contents
What Is A Spray Tan?
Spray tanning is an artificial way of getting that golden glaze. The spray contains an ingredient called dihydroxyacetone (DHA). It is a carbohydrate that is derived from sugar cane and sugar beets.
The chemical reaction that happens is similar to what happens when bread is toasted, and potatoes are roasted. The amino acids on the surface of the skin react with the DHA, resulting in tanning. The tan from DHA lasts you anywhere between 3-10 days depending on a lot of factors.
The spray may also contain erythrulose, which is derived from red raspberries. DHA and erythrulose are used together in tanning products to ensure that the tan lasts longer and fades better, resulting in an attractive skin tone.
The question that might be running through your mind would be, is this method safe? Let's find out!
Is Spray Tanning Safe?
Spray tanning is approved by the FDA for cosmetic use and is mostly considered safe. Reports, however, suggest that it is not safe for you to inhale DHA, but it's almost impossible not to inhale it while getting a tan. Even though the reports were pretty inconclusive and later discovered to be a lobbying game, you can take precautions and get a spray tan. It is safer than sunbathing as long as you are not overdoing it.
Now that you have decided to go for a spray tan, do you need to prep for it? Are there any rules?
How To Prepare For A Spray Tan
Shave. Finish waxing or shaving at least 12 hours before the tanning session. Doing it right before the session leaves you with open pores and delicate skin, so the tan might irritate your skin. If you have sensitive skin, be twice as careful as it can cause redness or patches, creating discomfort.
Exfoliate. Exfoliating your skin before you go for a tanning session is a great idea. Scrubbing gently removes the dead skin cells and creates a base for the tan to stick.
Moisturize. Moisturize your skin with a light moisturizer and not something very heavy like a body butter.
Hydrate. Drink a lot of water before and even after the tan. It helps the tan stay longer.
Color codes. Understand your skin tone. Talk to the technician and take a look at their shade card. Do your research before you hit the tanning salon because one color does not fit all.
Plan ahead. Get a tan at least two days before an actual event. It is a myth that a tan looks best fresh. In reality, it looks baked and orange-y. It takes a couple of days for it to settle down and give out that perfect hue.
Avoid hot showers. Avoid hot water showers to prolong the longevity of the tan.
Finish your workouts before. Avoid hitting the gym or swimming pool right after the tanning session. Stall it for at least 12 hours.
Warm bath. If, God forbid, you end up with a bad tanning session or are not happy with how it turned out, soak yourself in bath lotion and stay in a warm bath for 30 minutes. Water helps to lighten the tan.
So, what are the costs involved?
How Much Does Spray Tanning Cost?
It depends on where you are, and the choice of spray tanning. The base price starts anywhere between $25-$50. Some places charge up to a few hundred dollars, so it's a matter of preference. Additionally, you can also have people come home and help you get a tan, which comes at a steeper price. It all depends on how far you are willing to stretch.
Self-tanning is a lot cheaper than walking into a salon, but remember that it is going to be a lot harder to reach every part of your body. There are options like gels or tanning oils that are easier, but the efficacy varies.
Here are some pointers you should be aware of before you go for a spray tan.
Spray Tan Tips
Go alcohol-free. Alcohol helps the tan spread and acts like a thinning agent. But, on the flip side, it also dries your skin out. So, try and look for the ingredients if you are buying a self-tanning spray or ask the parlor if they have non-alcoholic options.
Choose a parlor with proper ventilation. Ask them to take you around the tanning station to see how the rooms are. If the walls and surroundings are filled with layers of tan, it indicates maintenance issues.
For exfoliation, use a dry brush instead of scrubbing lotions because the oils in these scrubs tend to leave a coat on the skin. The tan fades off a lot faster than it usually would, so it's a great idea to use a loofah or soft brush.
Choose lighter shades in winters and darker tones in summers.
If you are not sure of your skin tone, always go a little lighter. Adding on to the color is easier than getting rid of something that isn't a match for your skin tone.
Use a tan finishing spray in the areas that fade off faster than other spots – like over the shoulders.
Always check out the reviews of the salon. If you are using a self-tanning spray, dig up to see what people think of it.
It's always a good idea to do a patch test if you have a history with spray tanner or extremely sensitive skin.
Wear old clothes because chances are you might end up with stains.
Should you go for spray tanning? Check out the pros and cons that will help you decide.
Pros And Cons Of Spray Tanning
Pros
Spray tanning at a parlor obviously leaves you evenly tanned, and the chances of screwing up are a lot lesser.
Once you choose the right place, you have guidance on everything from color to preparing for it, maintenance, etc.
It dries off quickly and doesn't leave blotches or patches.
Value for money.
Cons
Getting to a spa parlor means the research, time, and risk of getting over baked is higher.
Using a lotion or cream is a lot cheaper than spray tanning, so it is going to be expensive.
Here are the best spray tan options available on the market.
Best Spray Tans
1. St. Tropez Self Tan Express Advanced Bronzing Mousse
Experts and professionals swear by this spray for models. It is perfect for a touch-up or getting a quick tan without all the wait time. Give it an hour or two for a perfect glow.
2. Beauty By Earth Self Tanner
It delivers what it promises and gives out a perfect shade of bronze without drying out your skin. This one is a vegan product with natural ingredients, so if you are someone who is looking to avoid chemicals, you've found your match.
3. Vita Liberta Phenomenal Tan Mousse
If you are looking for a no-smell and fuss-free tanning spray, your search stops here. It stays for a long time and leaves you with a natural glow.
4. Skinerals Self Tanner
Here's another product with all-natural ingredients for last-minute tan emergencies. This one does a great job as it spreads easily without leaving you with patches or flaky skin.
5. Garnier Wash Bronzer
Looking for a quick fix and a temporary tan? The Garnier BB Wash Bronzer is a BB cream-turned-bronzer that conceals imperfections, pops out with a beautiful hue, and stays until you shower.
While there are hacks and tricks to enhance what we already have, let's not get addicted to anything. Have you gotten a spray tan ever? Have you been considering it? What do you have in mind? Do you have any questions? Let us know by leaving a message in the comments section below.

The following two tabs change content below.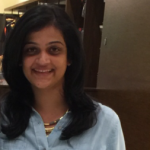 Latest posts by Pratima Ati (see all)