What Is Watermelon Diet And What Are Its Benefits?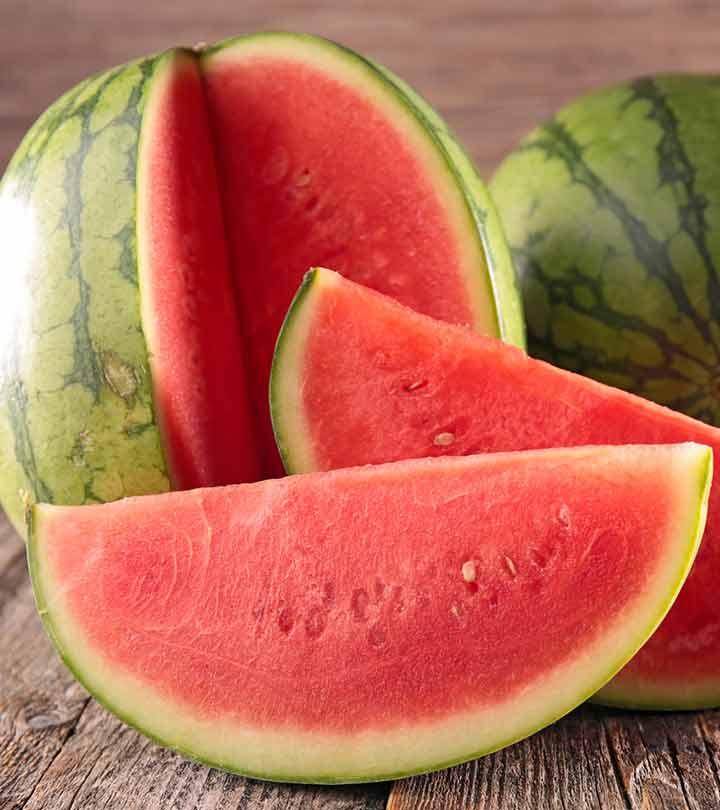 Urge for a healthy lifestyle begins from eating healthy foods. Chaotic food habits, irregular work schedule and late night parties often obstructs the path of leading a proper life style & diet. It is often said that a fruit a day keeps doctors away. And when it comes to fruit, watermelon holds the top position.
Rich in dietary fiber & water content, watermelon makes a popular summer fruit for its invigorating attributes. The fruit contains 97% water and is an excellent option for one who wants to shed off excessive bodyweight. The fruit is also good for diabetic patients for the natural sugar contents. Watermelon mainly grows in tropical sub-climatic regions, but is available all around the world. It is not much expensive and therefore, makes an ideal option for one who is on a fad diet.
How Watermelon Diet To Lose Weight Works
Watermelon diet is prescribed to many people for restoring a balanced and healthy lifestyle. More than that, this fruit is one of the best types of weight loss foods available on the earth. When prescribed by a doctor or a fitness expert, one may get confused about how to go ahead with the watermelon diet. Here is a simple guide for the same.
Watermelon diet means, you would have to follow a watermelon diet all day long, including for your breakfast and dinner. This type of diet is generally prescribed to one who strives for fast weight loss. Apart from this factor, the diet is also referred to people for allowing the body to get rid of excessive toxins, water, salts, and other impurities. As you would have to live on just watermelon for a week or at least five days, you need to take care about the proportion without fail.
[ Read: Papaya For Weight Loss ]
An ideal quantity for the same is 1:10. To state is simply, if your body weight is 60 kg, you need to eat 6 kg of watermelon during the diet. It is suggestible you should not work out hard during these days, as your body is already working out in its own way. If you have a liver or kidney condition, watermelon diet is your best option. Eating watermelon would help to flush out toxins from the kidney and help it stay fit and strong.
If feeling extremely bored with the same fruit every day, you can mix up the diet with some healthier options. You can opt for watermelon shake instead of the whole fruit. Again, you can enjoy the same as salad and mix it with fruits like kiwi and cucumber. For an enriched taste, keep the melon in fridge for some time and enjoy the difference in taste.
[ Read: Is Banana A Weight Loss Or A Weight Gain Fruit? ]
How Much Watermelon A Day
While following a watermelon, you should take care so that the amount of the fruit does not exceed the prescribed limit. It mainly depends on how much weight you want to lose when you are following a weight loss program. An average watermelon diet contains 150 kcal per serving during the day. You need to eat this portion 8 times a day without fail. As 97% of the fruit is water content, you can avoid drinking too much water.
[ Read: How Does Pineapple Help In Weight Loss? ]
Other Benefits Of Watermelon Diet For Weight Loss
King of fruits, a watermelon diet comes with many a health benefit. Watermelon helps to increase the amount of arginine, a type of amino acid in the body, which is good for producing nitrous oxide for relaxing the blood vessels in turn. It also prevents heart attacks and stroke.
A watermelon diet increases the fertility power of men by increasing the sperm motility and numbers. Besides, opting for a watermelon diet helps removing toxins from the bladder and kidney, and therefore keeps away the infections. A property called citrulline in watermelon helps speeding up the healing method. Therefore, you can try the watermelon diet once for regaining a healthy body and mind.
The following two tabs change content below.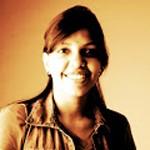 Latest posts by Shruti Goenka (see all)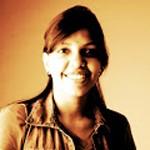 Shruti Goenka
Hi I am very passionate about makeup, fashion and health related topics, I always had a soft corner for makeup and beauty. I believe makeup has the power to enhance features and can turn flaws into strengths. Makeup keeps me busy and yet it gives me the opportunity to follow my passion.