What To Pack For A Trip – Travel Checklist
You don't need magic to disappear, you just need a destination.
Because, traveling is the closest thing to magic happening in our lives. I swear by it so much that this quote is on my phone case – just so that I work towards making memories while I see the world, one place at a time. And, traveling solo is how I want to go about it. So, from my few solo trips and a few with family and friends, I have come to realize that while planning the trip is one thing, packing is a whole new ball game. It can either make or break it for you. Mark my words! If you are like me and have mild OCD, you really should read this post. I'm here to chalk out checklists that will help you pack for wherever you are going next.
What To Pack For A Trip Abroad?
Is this your first trip abroad? It must be quite an exciting time for you, but understand that overseas travel is entirely different in comparison to domestic travel – one, because it's an unknown territory, second,because you have to deal with a different currency. So, you need to be sure that you carry your essentials and account for extra so that you don't end up buying the same stuff. As women, we need a few extra things to go in, like sanitary napkins, bras, etc. As far as sanitary napkins are concerned, you might want to buy them once you land in the country and just carry a few for the travel. If you use tampons, by all means take them with you. Take travel size containers and use them sparingly. Throw away any boxes or packing material that came with new shoes, handbags, etc.
Do a lot of research and a little more about the weather. It all starts there. What does your itinerary look like? If it involves a lot of walk, treks, and moving around, you need to pack track pants, shoes, jeans, shorts, and comfortable T-shirts – plus sports bras too. Mixing and matching should be your mantra! If there's a weight limit (which there is), you need to account for your return travel as well – if there's anything you want to get from the duty-free shop or the country you are visiting.
What To Pack For A Road Trip?
Be it a trip with your partner, alone or in a big group, road trips are the most fun. Even though there are no baggage restrictions, there's so much more you need to shove in the boot than just your bags if there are more than two people traveling. For starters, wear something comfortable and non-complicated. You don't want to be dealing with a jumpsuit in the middle of nowhere. Carrying water and eatables from home might be an economical idea, so prepare for some snacks like frozen fruits, trail mix, popcorn, etc., but nothing too heavy that can put you to sleep or upset your tummy. If you are camping, carry the equipment you need to spend the nights outside, like an insect repellant, sleeping bag, neck pillow, wet wipes, sanitizer, toilet-paper, etc. And not to forget the first aid kit. If you are headed to a nearby city, pack clothes according to the activities planned. But, the simple rule for packing bags (unless it is Vegas) is to pack breathable clothing. Sort out your phone charger, maps, GPS, music, etc. beforehand. And, lastly, do not carry any valuables or a lot of money while on the road.
What Should Your Checklist Be For A Weekend Trip?
There is one cabin suitcase that I always used to show up with wherever I went, even if it was a weekend getaway. I would end up not using most of them or miss out on things I needed. Unlearning this was hard. So, learn to deconstruct the trip and just carry a trouser with a couple of tops, and just one pair of night dress. Take just one extra pair of clothes and a pair of undergarments – that's it. Make travel size portions of toiletries, makeup, and other absolute essentials. Be it a hike or a trek to a hill station nearby or sightseeing, look up the weather conditions and pack accordingly. That's where your trip packing should ideally begin.
What To Pack For A Beach Vacation?
There's nothing called too many beach vacations, and we can never get enough of it. I'm sure that your swimsuits are out by now, but do not forget your sunscreen, cover up, sarong, beach towels, sunglasses, and a hat. These are important peripherals that complete your beach outfits. For all the other times you are not on the beach or in the pool, carry one piece dresses, shorts, jumpsuits or anything that is soft and airy. Take a beautiful evening dress if you want to hit the bar or go for dinner. Most importantly, carry comfortable footwear like flip flops for during the day and wedges or flats for the evenings.
[ Read: Top 11 Reasons Why You Should Use A Sunscreen ]
What To Pack For A Trip In Winter Or To A Cold City?
You know what they say about winters right? The best way to enjoy winters is by staying warm. I've realized that even most of us who have lived in colder cities or countries miss this point and end up not enjoying the place much just because of uncomfortable clothing. So, coming back to cold countries/cities, how cold are we talking about? If it's Alaskan cold, then woolen sweats might not cut it, you need insulated pants, and thermal wear is a must. Always plan to wear your clothing in layers, so that you can add more or take them off depending on the temperature. While woolen socks are a must, hand and leg warmers are a blessing. Even if it's moderate to cold climatic conditions, it's best to layer up and not be overconfident about pulling those hot pants with just stockings. You'd rather be warm and stylish than just be stylish and regretful. Plus, nobody judges you in cities like that, so don't even bother.
[ Read: 7 Basic Face Care Tips You Need to Follow In Winter ]
What To Pack For A Euro Trip?
Are you backpacking in Europe? Are you taking a Eurorail pass for it? By all means be impromptu on the trip, but at the back of your head, have a rough estimate of what you might want to do when you are going to Europe. Breaking down your itinerary is the best way to pack your bags. It is a smart idea to cover three to four countries at once because that's the maximum you can carry anyway. If you are an explorer and an extended traveler, you will have to be prepared to recycle your clothes. And, do not forget that Euro trips are all about those long walks, so, comfortable footwear is the only way to go about it. Carry scarves, accessories, and lightweight clothes, and make optimum utilization of resources.
Plus, if your trip includes the UK, your bags will have to be packed differently than the rest of Europe. Because it always rains in the UK – even their summers are quite wet. Don't get carried away while planning. Whatever you choose to take with you, make sure you carry a raincoat or an umbrella – or the brolly, as the English call it.
What To Pack For A Trip To The USA?
Is this your first trip to the US of A? You must be pretty excited! There's so much to do and see in America, plus it's huge. So, it all depends on where you are planning to visit and the time of the year. The south and states like Arizona are pretty warm most of the year, so you can take all your shorts, hot pants, dresses, and everything you'd want to wear. California is pleasant, except for a couple of months in winter, but nothing you can't manage. The midwest, east coast and northern part of the country get three to four months of dark winters, so you need heavy winter clothing apart from your regular jeans, sweatpants, hoodies, etc. You get pretty much everything in the US, so except for your medication and other essentials, you don't need to carry anything specific if your budget permits. So, that's that!
What Should Go In Your Backpack For A Trekking Trip?
If you are planning on going on a trek, be it your first or fiftieth, you should know that it's all about traveling light – and honestly, it is no easy feat. Especially for first-timers, to undo the idea of carrying extra clothing and condensing it into a backpack is tough. Depending on where you are going to trek and how many days you plan to stay, you need a trekking bag. Make sure your trek gear is light, synthetic, and preferably water or snow resistant to keep you warm and comfortable. It's best to layer up and wear extremely comfortable clothing. You need to recycle your clothes and make do with everything you have. And, that's really why they say trekking those mountains teaches you more about life than anything else ever does. A lot depends on where you are going, but the make sure you always carry your first aid kit, torchlight, water bottle, medicines, etc.
Be it a family vacation, a solo trip or a bachelorette trip with your girlfriends, packing smart is the way to go. You do not want to be overpacked or under-packed. Where you are going is your cue – always start there. Lastly, remember to keep rechecking your essentials like passport, wallet, ID cards, money, phone, medicines, etc. time and again – and once more! Sometimes we learn with experience, sometimes we learn the hard way, and hope this post helped you avoid the latter. Bon Voyage!
Expert's Answers For Readers' Questions
How many clothes should I pack for a week's trip?
Depends on where you are headed to and why. If it's a regular trip, then you will at least need a couple of trousers, a skirt, and dresses, depending on the choice of your clothing. Carry blazers if your work requires it, and play around with the remaining outfits. Take two or three pairs of nightwear and repeat them if you want, but never repeat your external clothes. And where your inner garments are concerned, always keep extra, and prepare for contingency.
How do you roll clothes for packing?
Compact packing is a boon, and is an important life hack to learn. There are so many ways you can do it, so, watch this video to learn all about it. Practise it a few times till you master it.
Recommended Articles

The following two tabs change content below.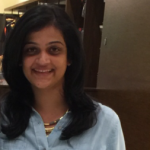 Latest posts by Pratima Ati (see all)