What To Wear In Goa – Style File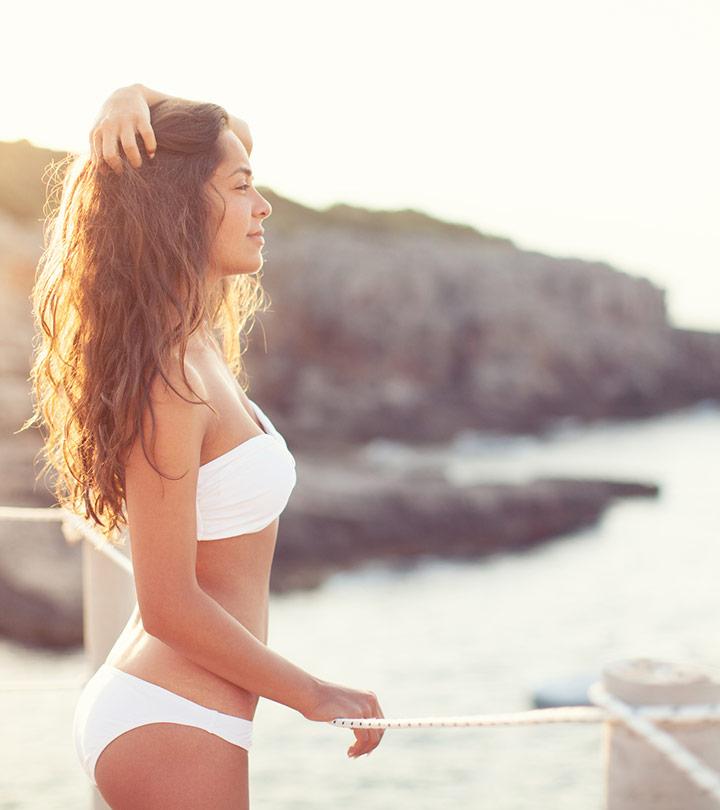 Life's a beach!For all the right reasons if it's in Goa! Just the very thought of Goa excites me. Not because it's a beach place. Well, yes, that too, and mainly because it's GOAAA. Before you pounce on me, trust me, I know what I'm talking about. I've been on fancier vacations, seen better sunsets, dipped my feet in clearer waters, and breathed fresher air; but I'm yet to experience a better vibe than I get from this place.
If you already have a trip planned or this article inspires you enough to make an impromptu one, there's more excitement coming up. Just like its vibe, Goa has an inbuilt style element too, and when you are there, you have to follow the order of the cult. In case you're wondering what that is and "What to wear to Goa?" – we are going to talk about it now and clear all your doubts. Let's take a deep dive and see what needs to go in your duffel bag this time around.
What To Wear In Goa
1. Bikini/Tankini/Monokini – Whatever Works!
I'm starting the list with this because – no reason, actually obvious reasons. Come on, there's beach, there's water, and it's Goa! And, dude, even if you want to FLAUNT that bikini body of yours or not, it is one place where people give two hoots about what you are wearing or how you look – and you should too! So, pull out all those bikinis, tankinis, and monokinis, whatever you prefer or have been hoarding secretly – and wear them already. If you are curvy and conscious, a tankini and shorts are your go-to. But, if you are reading this, promise me (or yourself) that you will not shy away from wearing it on yet another trip. Nobody is judging you, wear it, and do it confidently!
2. Sarong/Bikini Cover Up
Imagine this – you are getting out of the sea, and with a sexy headbang, you throw those tresses behind (with water dripping from them), and run your fingers through your wet hair.You reach into your beach bag, pull out a bikini cover up or sarong, and wrap yourself with it. Just this one scene makes me want to get on a plane right now. Nothing is sexier than a woman in a perfectly wrapped cover up and just out of the water. So, the next time you go shopping or packing your bags, remember that a cover up is just as important.
[ Read: What To Wear To A Beach Wedding ]
3. Shorts – The More, The Merrier
It does not matter if you have got the body or not, be sure to pack a lot of shorts – all kinds. Shorts with oversized T-shirts, tanks or those flowing kaftan style tops you can buy off the streets in Goa are a thing there. Carry at least a couple of denim shorts and a few cotton ones.
 [ Read: What To Wear In Las Vegas ]
4. Tank Tops And T-Shirts
Tank tops and a flowing cape with denim. Or a boyfriend T-shirt with cotton shorts is all you will need when you are in Goa. If you have not been there, you will see for yourself that's all people wear anyway. More than anything, considering the humidity and the sun, you cannot survive in anything else.
5. Lingerie – Always Pack Extra
Just to bust a myth for you – you don't need to wear underpants with your bikinis. However, it's still the beach, and you never know when you want to jump into the water or rather get pushed into the water by your fellow friends. So, account for extra pairs, always. Besides, in weather conditions like that, you can repeat your outer clothing, but not lingerie. It's just too gross!
[ Read: How To Choose The Right Lingerie Wear ]
6. Dresses – Keep Them Coming
One piece flowing, bohemian kind dresses and maxis are the best clothes to wear in Goa that match the Goan vibe, so be sure to carry them all. Even if you are not taking a swim in the azure waters, and want to sit by the shack and get lost in a book, do it in style!
7. Palazzos/Dhoti Or Harem Pants – Any Or All Of Them
For once, no denim, please. I'd say, do not even pack them! Remember we spoke about tanks, T-shirts, and kaftans with shorts? Swap the shorts with palazzos, harem or dhoti pants if you are not thrilled with the idea of wearing shorts. These still fall under the perfect beachwear category.
8. Maxi Skirts
A maxi skirt is another interesting way of looking stylish without wearing shorts, yet being in the stylish beach wear radar. A maxi skirt, fedora, reflectors, flip-flops, and a big bag. You're sorted!
[ Read: How To Wear A Maxi Skirt ]
Essentials To Take To Goa
Here is a list of essential things to carry while travelling to Goa.
9. Sunscreen – Tons Of It
Reality check! The beach, the body, and the water. It's all good until you get to the mirror and see the horror it conjured up for you. Summers in Goa can get intense, so you do not want to end up with that horrible tan (remember Ross's tan?). Sun and sea water can be a dangerous combination if you don't plan to combat it. In three of my five trips, I've forgotten to carry my sunscreen, and what followed next is a story for another day. Sunscreen is a must – and please make that waterproof!
10. Flip-Flops – A Must
Goa is all about flip-flops and comfortable beach shoes. So, ladies, please leave those red pumps at home. Even if you decide to spend the evenings sitting by the bar, go for fashionable yet comfortable shoes like gladiators, platform heels, etc. For everywhere else, stick to crocs, flip-flops, and comfortable footwear. You can show off those new shoes elsewhere. This is not the place for it.
11. Sunglasses – A Necessity
Sunglasses complete your beach look, and of course, you can effortlessly click some great looking pictures.*For me, it's to hide those hungover, bloodshot eyes behind those sexy reflectors. But, jokes apart, the sunglasses you carry will protect your eyes from the sun.
12. Accessories – In Good Proportion
Who said you cannot accessorize when you are at the beach in a bikini? Flaunt some attractive, chunky, and statement neckpieces or huge finger rings. Mix and match so that they match your bikini, cover up, and any other evening dresses you decide to carry.
13. Fedora/Hats – Fancy And Fun
What is a beach vacation without fedoras or hats? More than anything, they protect you from the scorching heat while making you look incredibly stylish. But go for some classy hats, please, and not the tacky ones. There's no bigger turn-off!
14. Beach Towels
Yes, I know! It does not fall under the 'What to wear' category. More like under the 'MUST-HAVE' category! Plus, you cannot completely ignore the fact that cute beach towels add to your look. Whatever it takes to rock that beach vacation!
15. Beach Bags
Why a separate bag, you ask? First of all, it looks incredibly chic and stylish, and secondly, what else can you carry them all in? Your regular office sling bag or that not-so-great looking backpack? Please, no! Invest in a cute oversized beach handbag if you care about the aesthetics of your overall outfit, or just a decent looking big bag that can endure sand and water (and maybe still look a teeny bit stylish).
Now that you know what to wear in Goa, what are you waiting for? Something about this place gives you a high and takes you into a trance that cannot match anything you would have experienced before. Be it a solo trip or with friends, your first trip or the hundredth, it has something new to offer every single time. If you are thinking what I'm thinking – Go Goa Gone! Happy vacation!
Recommended Articles
The following two tabs change content below.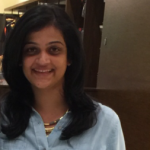 After working in Marketing and Business Development for a few years, Pratima Ati jumped ship to pursue two things she loved – fashion and writing. She's now a full-time Fashion & Lifestyle writer and has never looked back ever since. She sleeps early, reads often, and when she can't, she finally gives a closure to all the characters living in her drafts. Sometimes, they pass off as poetry too! That, and her training in Indian classical music and playing (learning) the veena keep her sane, civil, and bearable.